The Elephant Nature Park in Thailand is a center which exists to rescue and rehabilitate elephants, as well as dogs, cats, buffaloes and other animals. And when it rains, the resident elephants get pretty excited. After all, who wouldn't have fun playing in the rain?
Because mud baths all around!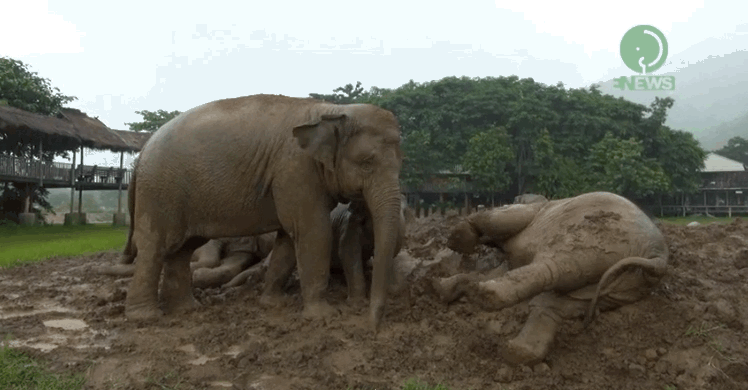 Sometimes the rainy weather may make everyone a bit more rambunctious than usual...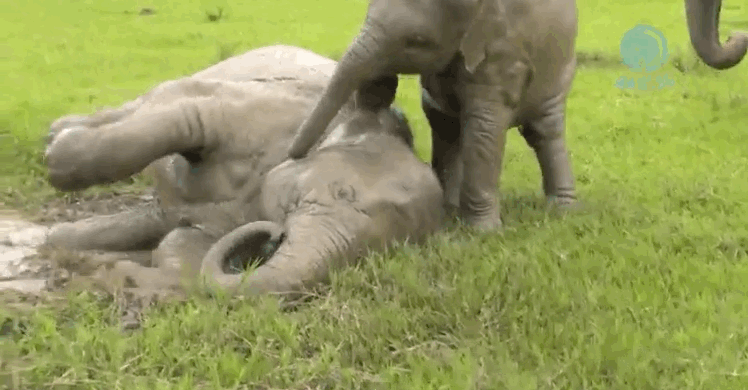 ... but the whole pachyderm family thinks this rain is pretty excellent.
Check out more of these precipitation-loving elephants in the full video: