When an abandoned animal is taken in and helped by a kind human, his gratitude knows no bounds.
A man rescued a stray duckling who was struggling to survive, and welcomed the little guy into his home. And the duckling is SO happy to have been rescued that he has a very particular way of saying thanks.
YouTube/Rumble Viral
Not long after arriving at his new home, the little duckling became very attached to his new family ...
YouTube/Rumble Viral
... and started following them everywhere.
YouTube/Rumble Viral
Going for a run? Duckling can totally keep up.
YouTube/Rumble Viral
Doing work? Duckling is pretty smart - he can help!
YouTube/Rumble Viral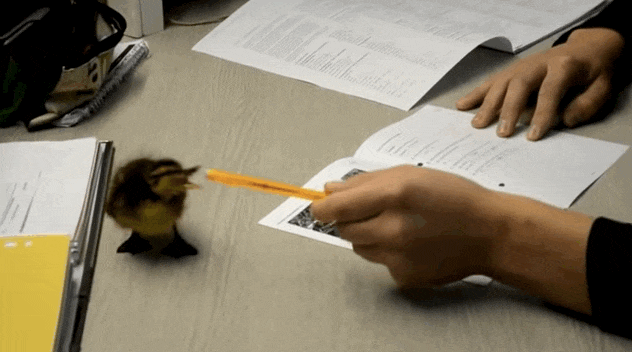 And this duckling isn't the only one to follow his new family like his life depends on it. Turns out, ducklings are pretty good at following humans, like this energetic little fellow and this itty bitty new friend.
Clearly this little guy is so grateful to his new family for rescuing him that he never wants to be without them. After all, what if they need help eventually? He wants to be around to repay the favor.
YouTube/Rumble Viral
Check out the full video of this duckling and his new family below: