Tyrion was found in 2015, wandering all alone along a busy freeway in Los Angeles. He seemed incredibly confused as to how he ended up there, and was dangerously close to being hit by a car.
Hope for Paws, a rescue organization based in Los Angeles, got a call about Tyrion and rushed to help him as fast as possible. Luckily, two off-duty animal control officers also spotted Tyrion and pulled over to help, too.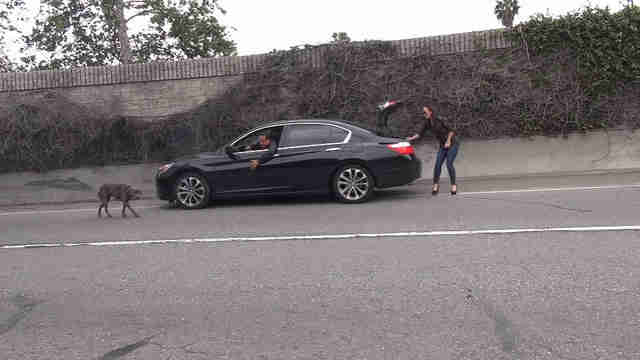 "The dog walked towards their car and tried to hide," Eldad Hagar, founder of Hope for Paws, told The Dodo. "I got on the ground, grabbed him by the scruff and placed my leash around him."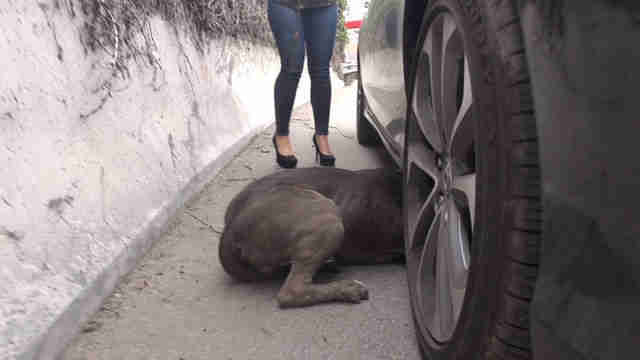 Tyrion was nervous and in shock when he was first rescued, and was also in a lot of pain. After rushing him to the vet, it was discovered that he had over 200 ticks on his body, as well as many puncture wounds that had become infected. For the first few days, Tyrion just slept, regaining his strength.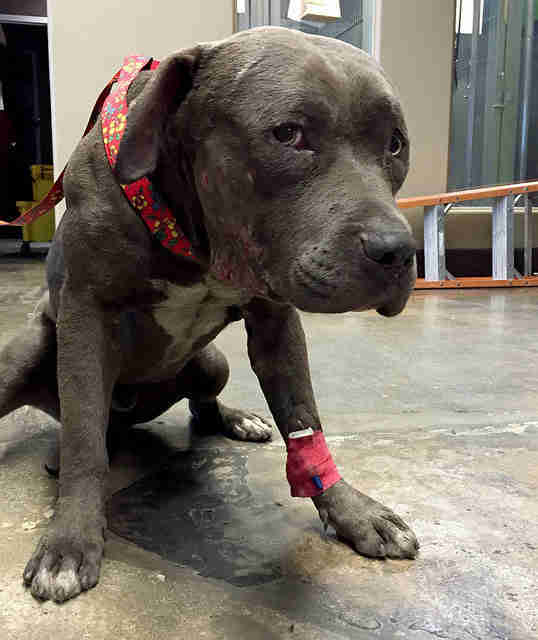 Finally, he wagged his tail at his rescuers, and began to heal.
A few months after being rescued and placed in a foster home, Tyrion was adopted into a loving family that included his new parents and two new sisters. He even got a new name: Amos.
Today, Amos is a completely different dog, and is absolutely thriving in his new home.
"He is very mellow," Lisa Kendall, Amos's mom, told The Dodo. "Quite lazy, to be honest. He welcomes absolutely anyone in our home. Everyone who meets him, loves him."
Amos used to be scared and hesitant of the world around him, but with his new family by his side, there's nothing he can't do.
He especially loves spending time being goofy with his sisters, and isn't afraid to let his amazing personality shine through.
Amos is friendly, sweet and in love with every new person he meets. All Amos needed to become a happy, outgoing dog was a chance and a family to love him. Being rescued completely changed Amos's life.
"He is the envy of all our neighbors for how well he stays unleashed in the yard with all the kids playing outside," Kendall said. "He is a fantastic dog and we love him very much."
If you're ready to adopt a dog of your own, you can check out Adopt-a-Pet.com to get started.