Cow And Pit Bull Escape Nightmare Homes And Become Best Friends
Wesley is tall, dark and handsome - and a hit with the ladies as well.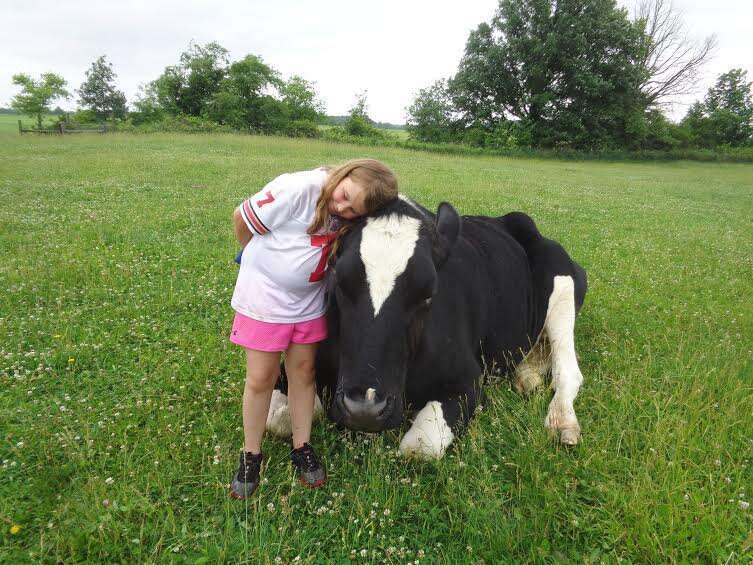 At the tender age of 6, he stands at an impressive height of 6'4" and weighs between 2,500 and 3,000 pounds - yet one time, when a small cocker spaniel barked at the giant cow, Wesley got so spooked he ran.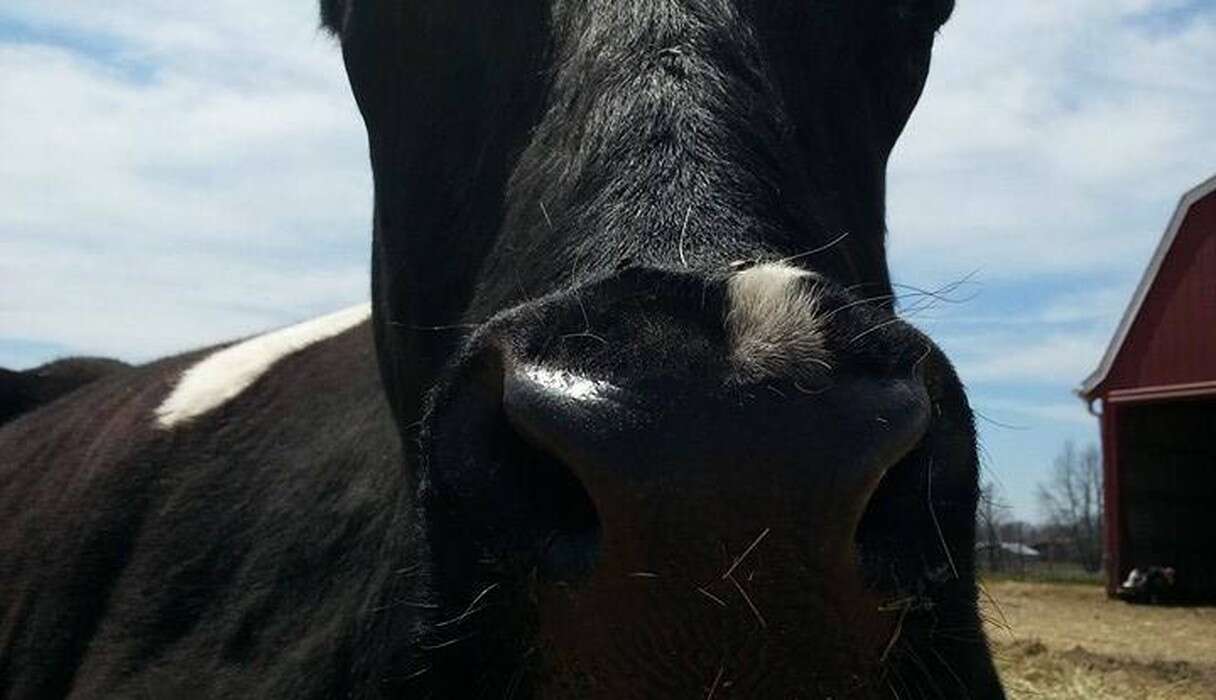 Wesley is a "big lap dog" with plenty of love to give despite his massive size, Janet Bland, volunteer operations manager at Sunrise Sanctuary in Ohio, told The Dodo. He's known to always be up for a cuddle and loves giving kisses ...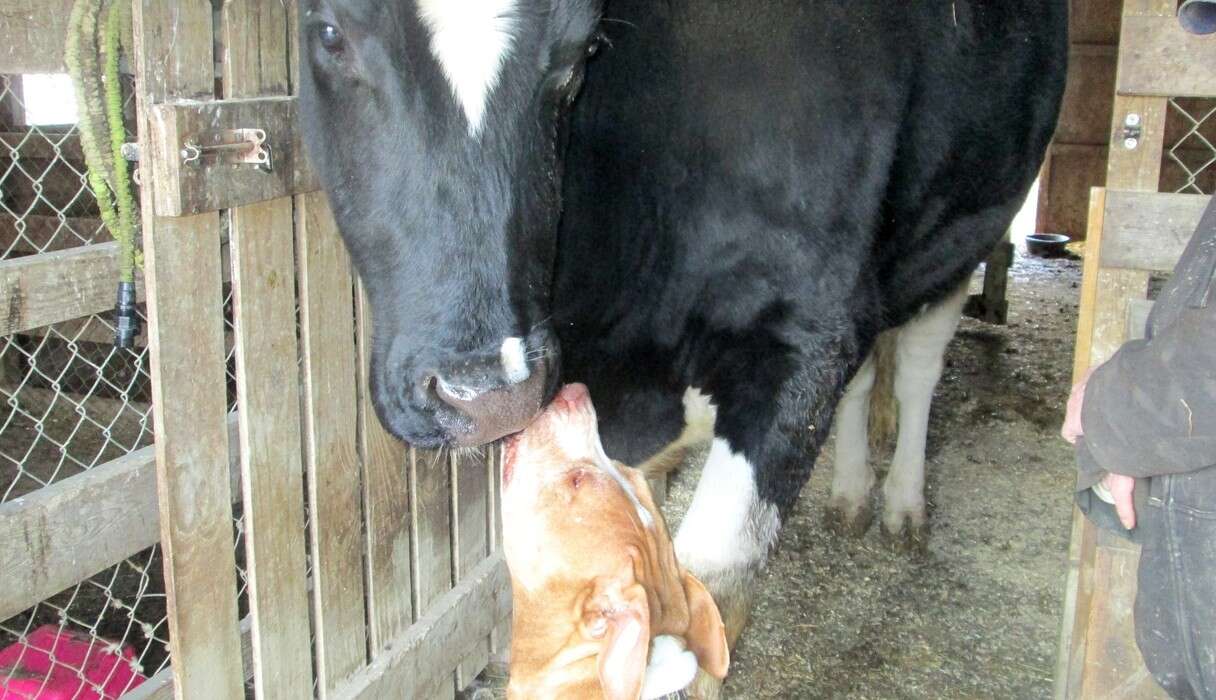 ... especially to his best friend Chance, a 9-year-old pit bull mix.
But before Wesley became a full-time lover, he was a fighter with his life on the line.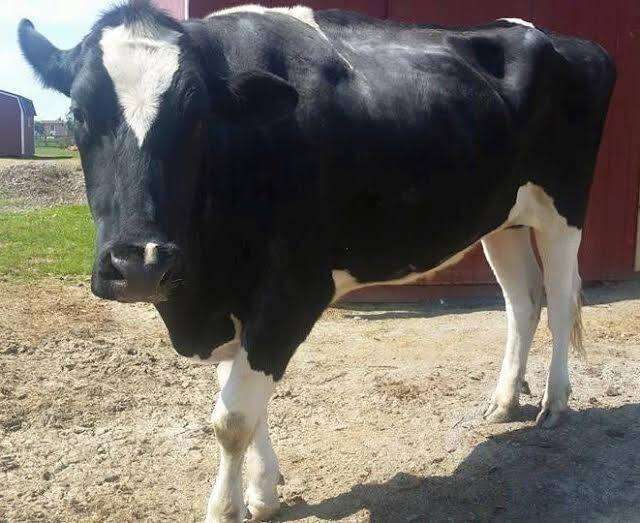 In November 2009, Mindy Mallett, founder of the sanctuary, was on a rescue mission to pick up two turkeys from a farm. Mallett noticed that there were calves held in veal huts and approached one of the calves.
The calf sucked on her fingers, giving a small kiss - and Mallett simply knew she had to save him. That calf was baby Wesley. Mallett talked the farmer into allowing her to take Wesley home and the rest was history.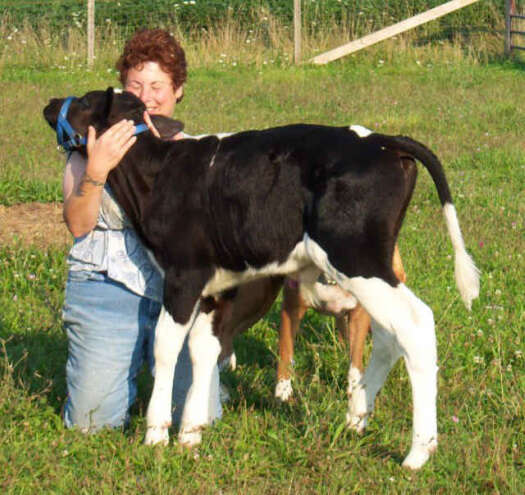 Wesley's closest friend, Chance, was also a rescue. At just 6 weeks old he was purchased from a flea market by his first owner. Mallet happened to hear that the man was keeping Chance locked up in a bathroom 24/7 because he couldn't tolerate the dog's puppy antics. She offered to take him into her care in a heartbeat.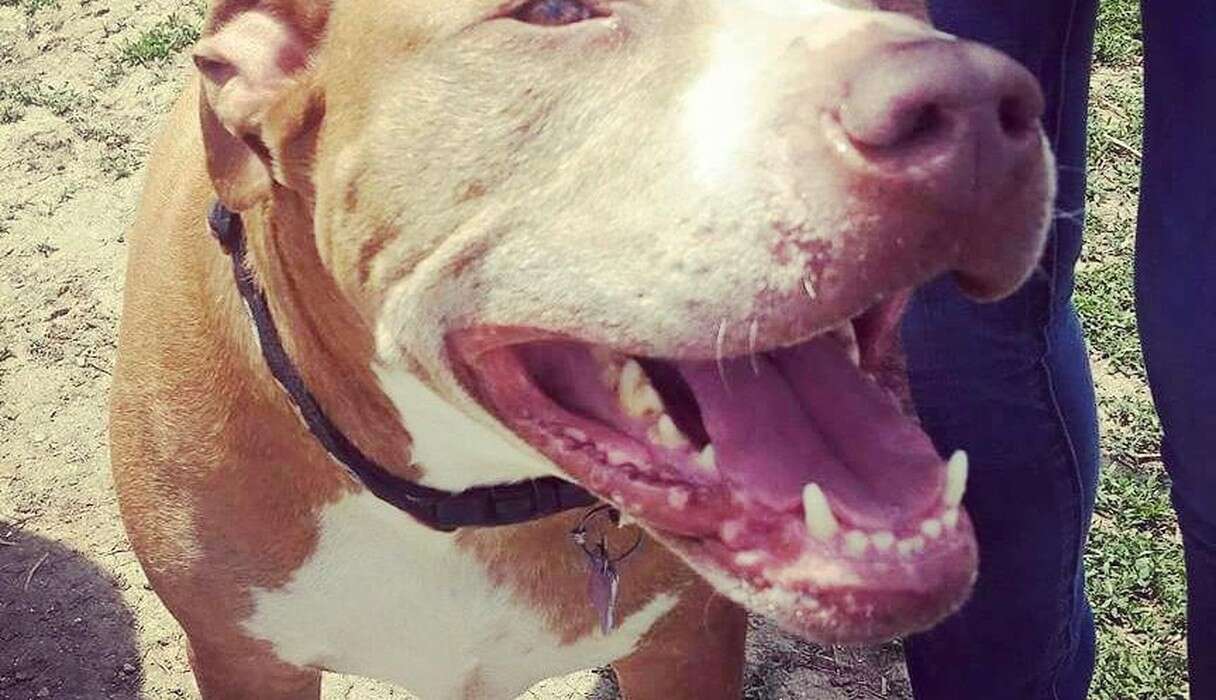 As Chance grew older, the dog took a natural liking to him and found a playmate in the bovine.
Since both animals had been taken from their mothers at a young age, they found additional comfort in each other's company.
Even when Wesley started to outgrow his canine companion (by a lot), Chance remained by his side and, today, their friendship is as strong as ever.
"Wesley grew up here at Sunrise Sanctuary and is always one of the first animals people want to meet here when they visit," Bland said.
"He's a gentle giant ... he loves all the attention," she said.
Wesley also has plenty of personality.
For example, he believes he's a master of hide-and-seek. "He thinks he can hide from the vet and peek around the barn and we don't see him," Bland said.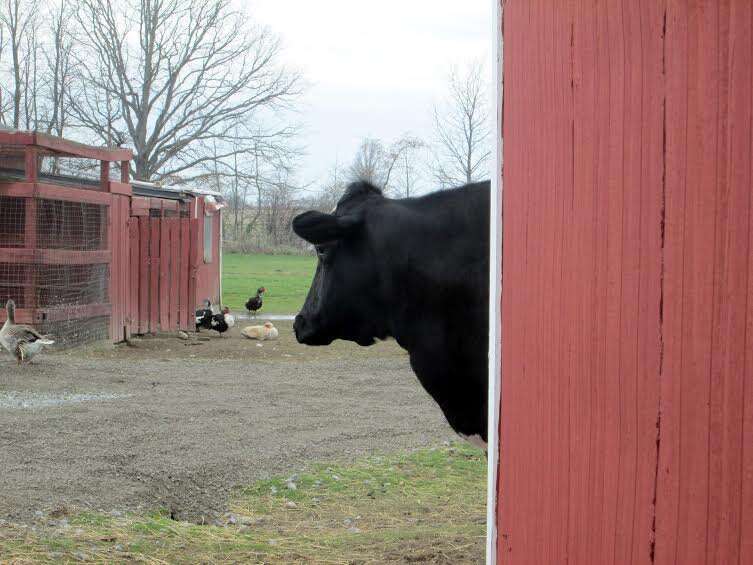 "He also thinks if he turns his head no one can see him," she said.
He's sensitive as well. Bland recalled one time when a goat passed away.
While most of the other animals on the farm were locked up while the death was handled, Wesley was still out and about grazing - and knew something was amiss. "He got really upset and went running everywhere to find all the other animals," Bland said.
"It was like he was afraid they were gone too," she said.
After all, the 170-plus animals who live at the sanctuary aren't just Wesley's friends, but his family as well.
"He interacts with all the animals here as we just have an open pasture," Bland said.
"He's always the first to greet new animals. He's like the mayor of Sunrise," she said.
Want to help Sunrise Sanctuary continue doing good work for animals? Consider making a donation here.
Learn more about Wesley and Chance's friendship in this video: