Lucky Cow Loves Love So Much She PURRS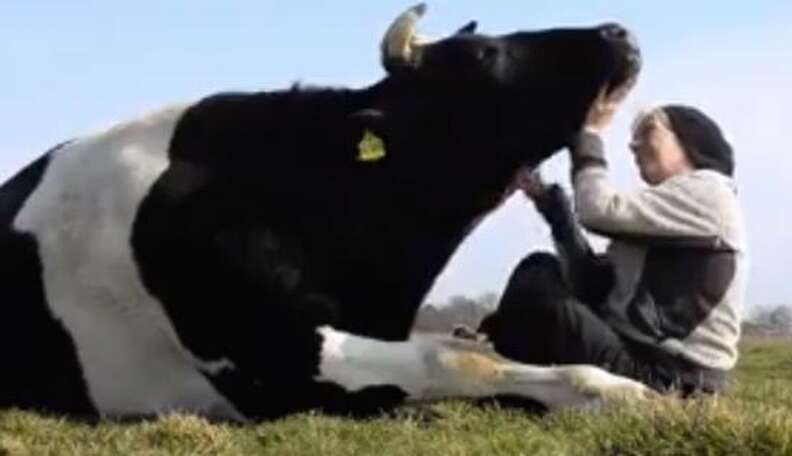 <p><a href="https://www.facebook.com/l214.animaux/videos/vb.350866824756/10153200291919757/?type=2&theater">Facebook/L214 Ethique et Animaux</a><a href="https://www.facebook.com/l214.animaux/videos/vb.350866824756/10153200291919757/?type=2&theater"></a><span></span></p>
Fiete is one lucky cow. She would have ended up in the slaughterhouse, but an animal sanctuary in Germany, Hof Butenland, saved her life.
She's so happy, she actually seems to purr when she's stroked.
This wasn't a one-time incident, either.
Lavished with love...
... this cow is just so happy.
Like, really REALLY happy.