Once, Misty and Shirley were performing tricks in front of an audience, standing on their hind legs and developing joint problems. Now, the two elephant friends are having way more fun at The Elephant Sanctuary in Tennessee, where they live after they were rescued from the circus in 1988 and 1999, respectively.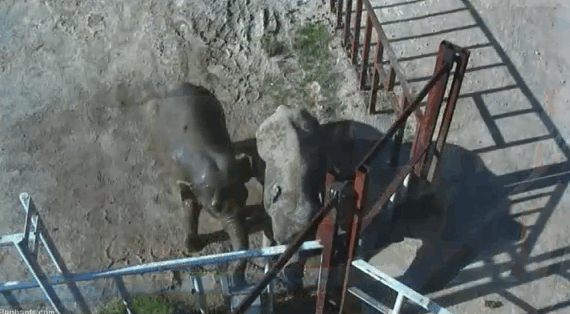 Then, there was some friendly shoulder-bumping:
Misty cut Shirley off. Shirley expressed her dismay.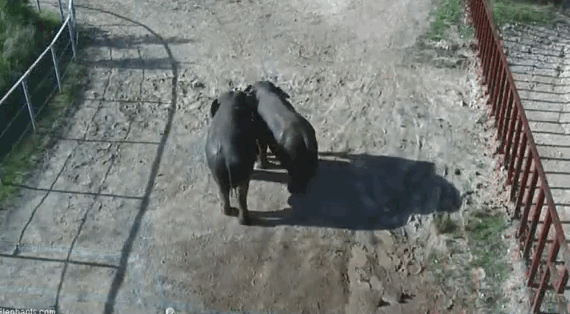 Shirley took an ear scratch break.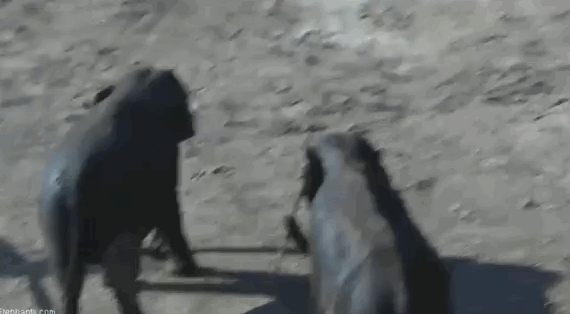 Misty didn't appreciate Shirley's backside in her face.
But Misty just really, really wanted to take a nap.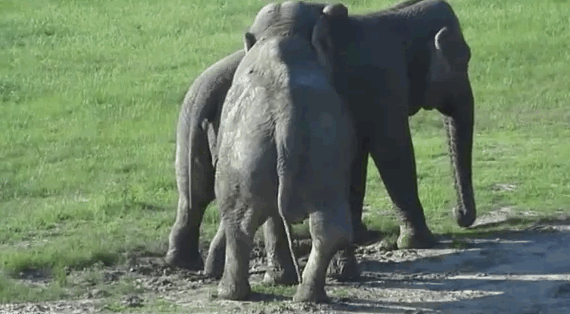 Shirley just really, really wanted to take a seat.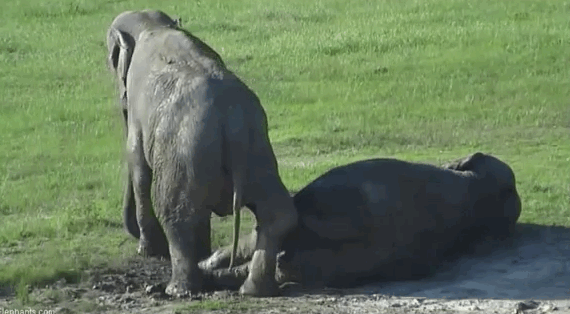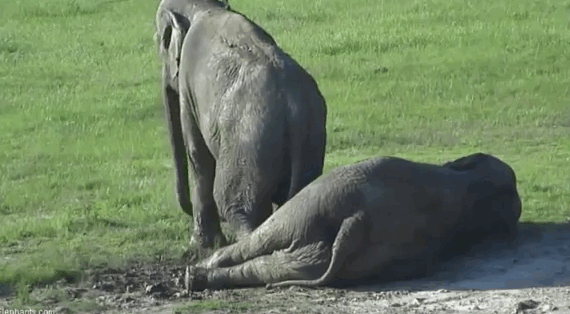 Only for a moment though.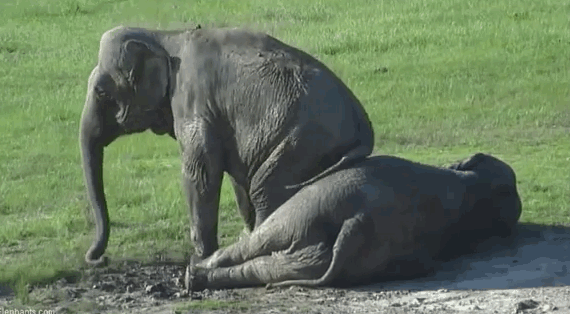 And then everyone napped peacefully.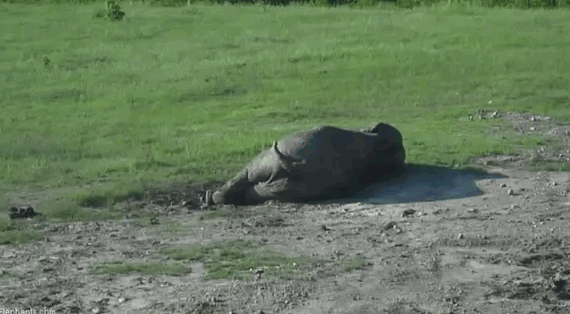 Here's the whole amazing "elecam" episode: