Baby Chimp Who Spent Months In Dark Room Finally Sees The Sun
Little Juwa lost his mother. Then his life got even worse.
The baby chimp was captured by soldiers in the Democratic Republic of Congo several months ago - while it's unclear what happened to his mother, parents are often killed when babies are captured. The military members kept him for several months, attempting to sell him off for several thousand dollars.
Fortunately, a development worker heard about the baby chimp and convinced the colonel who was in charge to turn him over to wildlife management officials. When officials turned up the next day to confiscate the chimp, they found a startling scene.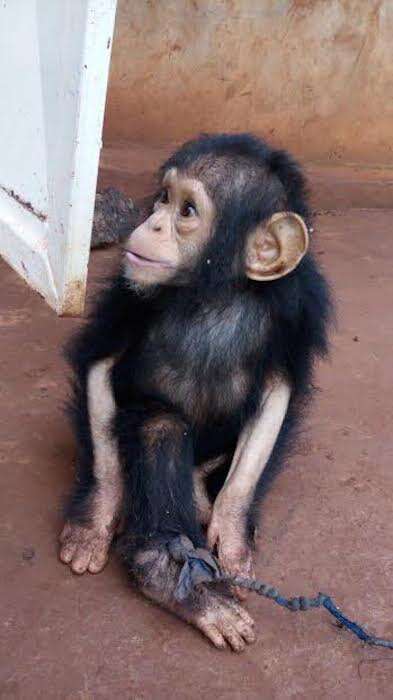 Juwa had been tied up in a small dark room, where he had lived for at least four months while the military was looking for a buyer. He was starving and dehydrated, and completely lacking in comfort or care. The tether around his little body had cut right through his skin.
"He was ... attached to a rope, which was incrusted in his waist creating deep wounds and pain," Itsaso, a worker with the Centre de Rehabilitation des Primates de Lwiro (Lwiro Primates), told The Dodo.
The baby had also gone mad from the stress and begun to pull all the hair off his arms - which were almost white from the lack of sun. Itsaso described the scene as a "horrible situation."
"When they arrived to the meeting point to deliver me the baby I was in shock," Itsaso said. "I immediately hugged him, he was very scared ... [and covered in] faeces and urine."
But after such a rough start in life, Juwa's pain was almost over.
He was transferred to Lwiro Primates, where blood tests showed he was suffering from parasites and infection, but he's finally getting the medical attention - and maternal care - he's been deprived of for so long.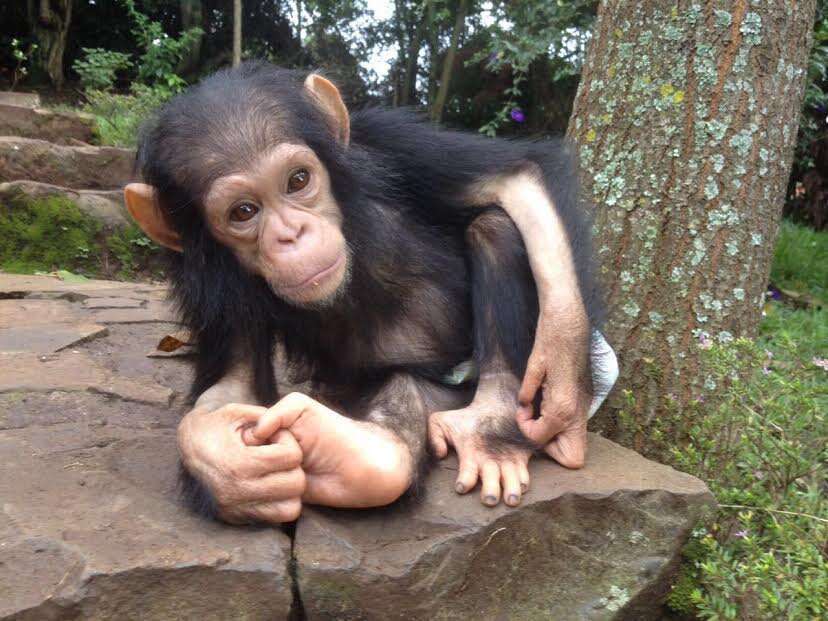 He's currently cared for by a primatologist "surrogate mom" until he can be introduced to the center's other youngsters.
"Now he is safe," Itsaso said, adding that the team hopes he will recover soon so he can meet the other orphans. "He will be able to be a chimp again!"
Juwa also received his name, which, fittingly, is Swahili for "sun." And after spending so long without sunshine, his keepers are hoping his future life will be filled with it.
If you'd like to help support Juwa's recovery and that of all the orphans Lwiro Primates takes in, you can make a donation here.