Bradley the moon bear was rescued in 2011, when he was just a cub, from the horrible world of bear bile farming. He was rescued from Kontum, Vietnam, with his twin sister, Cintron, and the two have been living at the Animals Asia Vietnam Bear Rescue Center ever since.
As a cub, Bradley loved playing with toys and lounging around in his hammock, a far cry from the horrendous conditions he was rescued from.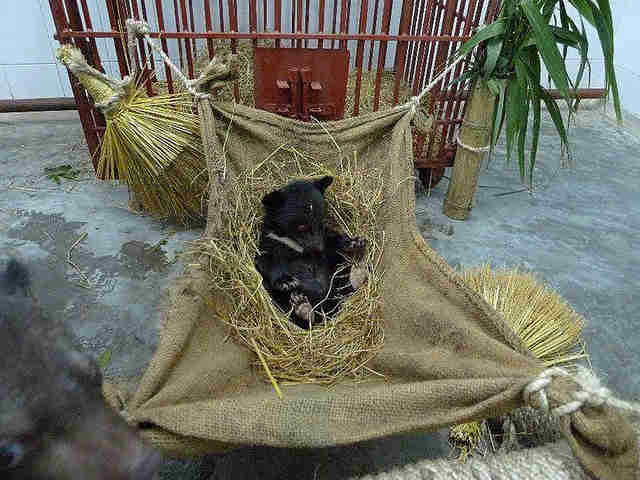 Bradley and his sister grew up without their mother, but that didn't stop them from loving their time at the sanctuary and living life to the fullest. They even made a few friends along the way, and definitely never seem bored.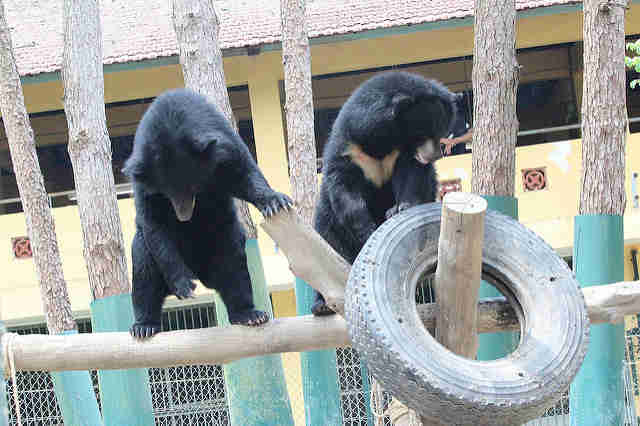 Today, Bradley still loves playing with his toys, just like when he was a cub.
Bradley is all grown up now, at a whopping 324 pounds, but that doesn't mean he isn't still young at heart. He loves to energetically play with his toy tire ...
... and even finds himself getting a little stuck from time to time.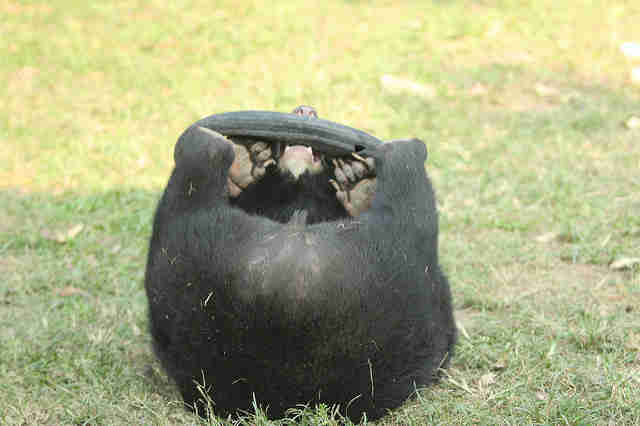 Bradley has never let his past stop him from having a good time, and will likely act like a big playful cub for the rest of his life.