Tiny Orphaned Bear Stars In Cutest Photo Shoot Ever
She's raising awareness for a VERY important cause.
A small sun bear cub was left all alone in northern Cambodia after her mother was killed while trying to protect her.
The tiny orphaned cub was soon rescued by Free The Bears, a nonprofit organization dedicated to protecting bears throughout the world. She was taken to its sanctuary in Cambodia when she was just a baby and given the number "193."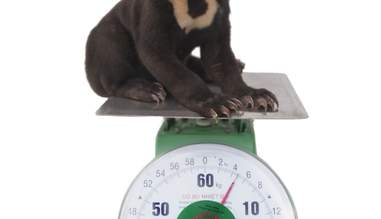 Alex Cearns
When she first arrived at Free The Bears, 193 was the smallest bear there, weighing just 9.9 pounds. Eventually, the littlest bear was given a name perfectly befitting her fearless and feisty spirit: Arya Stark.
After arriving at the sanctuary, Arya got to meet photographer Alex Cearns, who has been visiting different Free The Bears sanctuaries across Southeast Asia for years to document rescued bears.
Cearns fell in love with the little 4-month-old bear, and decided she would be the perfect subject for a photo shoot.
Alex Cearns
Arya absolutely loved posing for the camera ...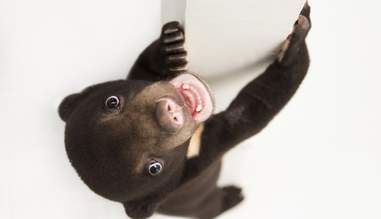 Alex Cearns
... showing off her smile ...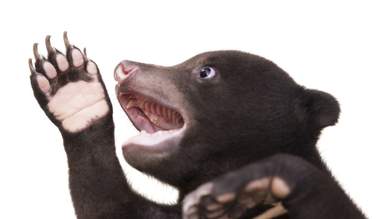 Alex Cearns
... and basically being a cub.
Alex Cearns
Arya played a game of peekaboo with her rescuers ...
Alex Cearns
... and even did a little goofing off, too.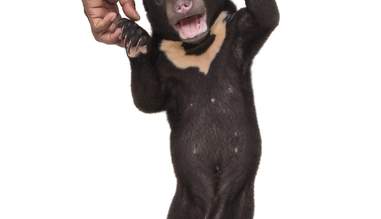 Alex Cearns
Arya now gets to grow up safe and happy at the sanctuary, and will never have cause to lose her smile again.