Bald Eagle Survives Brutal Blow, Makes Brave Return To Nest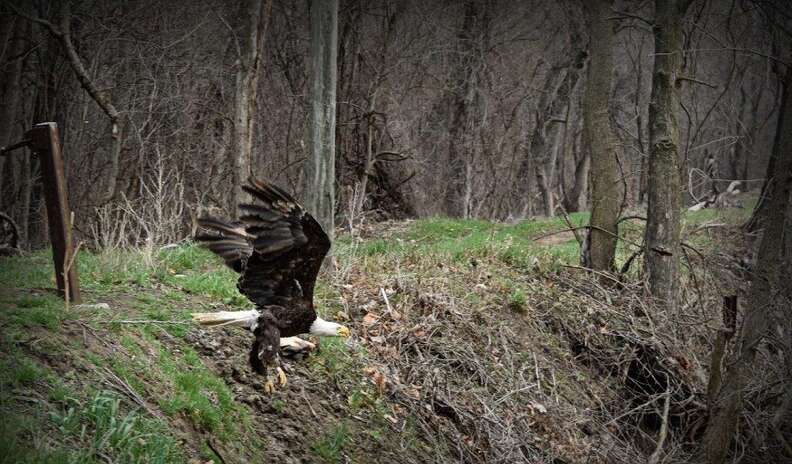 <p> Black Framed Gallery </p>
A rescued bald eagle was photographed proudly taking to the skies Thursday, after recovering from injuries that left her unable to fly.
The bird had experienced "a trauma injury that was a very dramatic blow," Carol Blacketer, the director of Indiana's Wildcat Creek Wildlife Center, told The Dodo. The distressed eagle was found last week near a busy road, so a car may have been the culprit.
Tests revealed collapsed air sacs and internal bleeding. The wounded eagle was "very unstable" during her first two days of rehabilitation, said Blacketer.
Unfortunately, since it's spring, her situation was made even more urgent, as there were likely eggs or chicks who needed their mother.
Eagle partners take turns incubating their eggs and hunting for the family, but "one parent can only do so much," she said.
The eagle's rescuers pushed for an expedient recovery, moving her to their raptor flight enclosure earlier this week, Wildcat Creek reported on Facebook. In the meantime, they began hunting for her nest.

"The nest is critical," Blacketer said. "She needs to get back there and help the male."
"It was beautiful," said Blacketer. "She looked like she knew exactly where she was going."