A week ago, baby elephant Ndotto was found wandering alone in the Ndotto Mountains in northern Kenya. Why this tiny pachyderm was orphaned is a mystery. A kindhearted Samburu tribe cared for the tiny loner until Ndoto could be airlifted to the David Sheldrick Wildlife Trust (DSWT).
Since his relocation, Ndotto has been adjusting splendidly, and certainly seems to be in better spirits.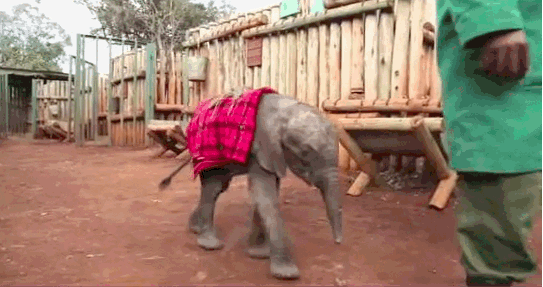 The malnourished elephant is starting to put on some much-needed weight after a week of being bottle-fed.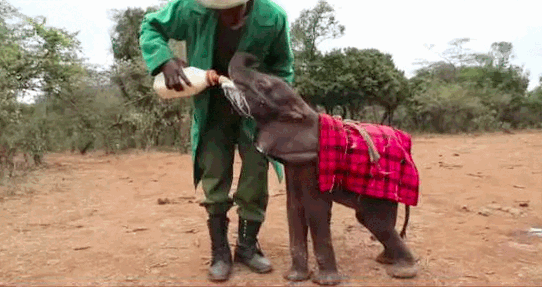 He is even getting some socialization with the other little elephants being cared for at DSWT! Many of the orphan elephants wear blankets on their backs to protect them and give them a sense of security. According to Angela Sheldrick, daughter of DSWT's founder David Sheldrick, "Infant elephants need the all important warmth that a blanket gives because without their herd and the natural protection they would provide, baby elephants are extremely vulnerable to the elements."
Watch the before and after footage of Ndotto's rescue: