Baby Cow Saved From Slaughter Won't Go Anywhere Without His Dogs
"Kisses and hugs are part of his daily routine, and playing fetch."
Like many male cows born into the dairy industry, Yogi was taken from his mother as a baby.
Luckily for Yogi, on the day he was presented on the auction floor for sale, there was someone in the audience who couldn't stand to see him suffer: a young college student.
The student felt an immediate affection for Yogi, along with another baby cow named Boo Boo. The student decided to buy both calves at the auction in order to spare their lives. "He had nowhere to put them so he put them in the back seat of his car," Matt Reeves, assistant to Funny Farm Rescue founder Laurie Zaleski, told The Dodo.
The student drove to five different farms, all of which refused to take in the 2-day-old baby calves - until he came across Funny Farm Rescue in Mays Landing, New Jersey. Zaleski agreed to take the calves in.
"They were skin and bones still with their umbilical cords attached," Reeves said. "Laurie immediately went to work and contacted her vet." A few weeks after their arrival, Boo Boo was adopted out to a nice family with 200 acres of land where he could spend the rest of his life.
"Yogi remained," Reeves said. "The family didn't want two babies since they were still being bottle-fed."
Thankfully, Yogi still had Funny Farm to call home. Now, a month and a half later, after being pampered with a steady diet of four gallons of milk per day, Yogi has gained over 30 pounds and is growing taller by the minute. He's also developing his food palate, with a growing interest in grass, hay and grains.
Reeves described Yogi as the "sweetest ever," and the title fits, as the young calf has managed to win the hearts of not only the humans caring for him, but the other animals who reside at the sanctuary as well.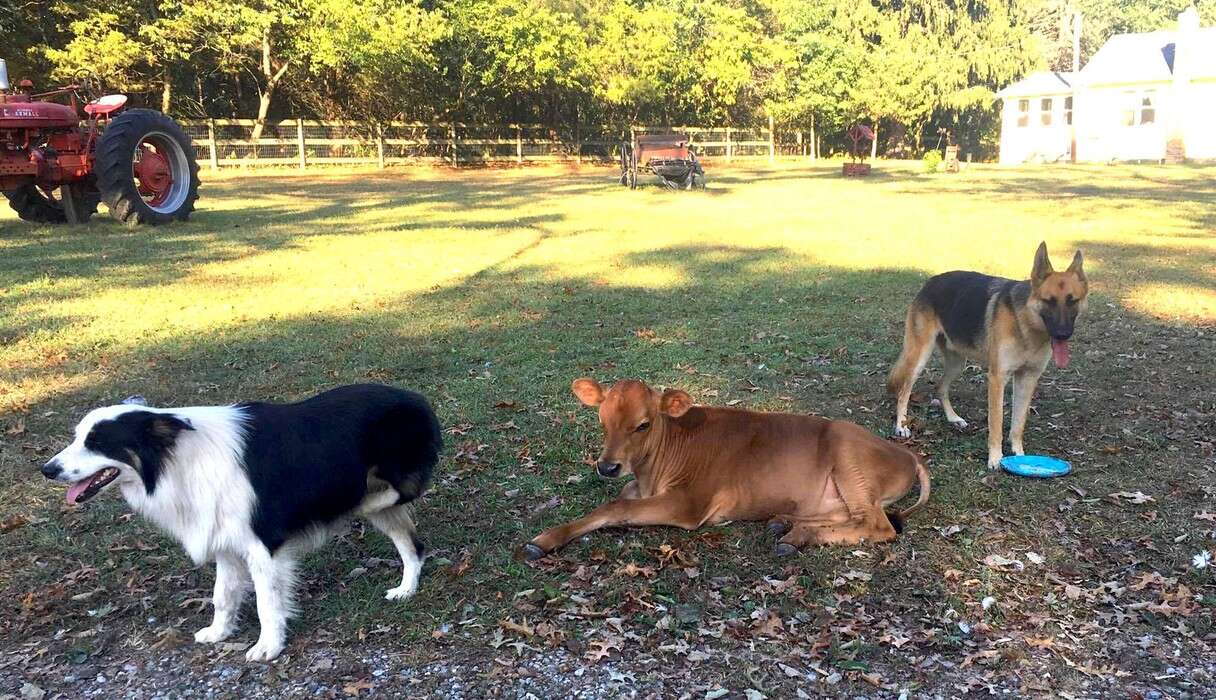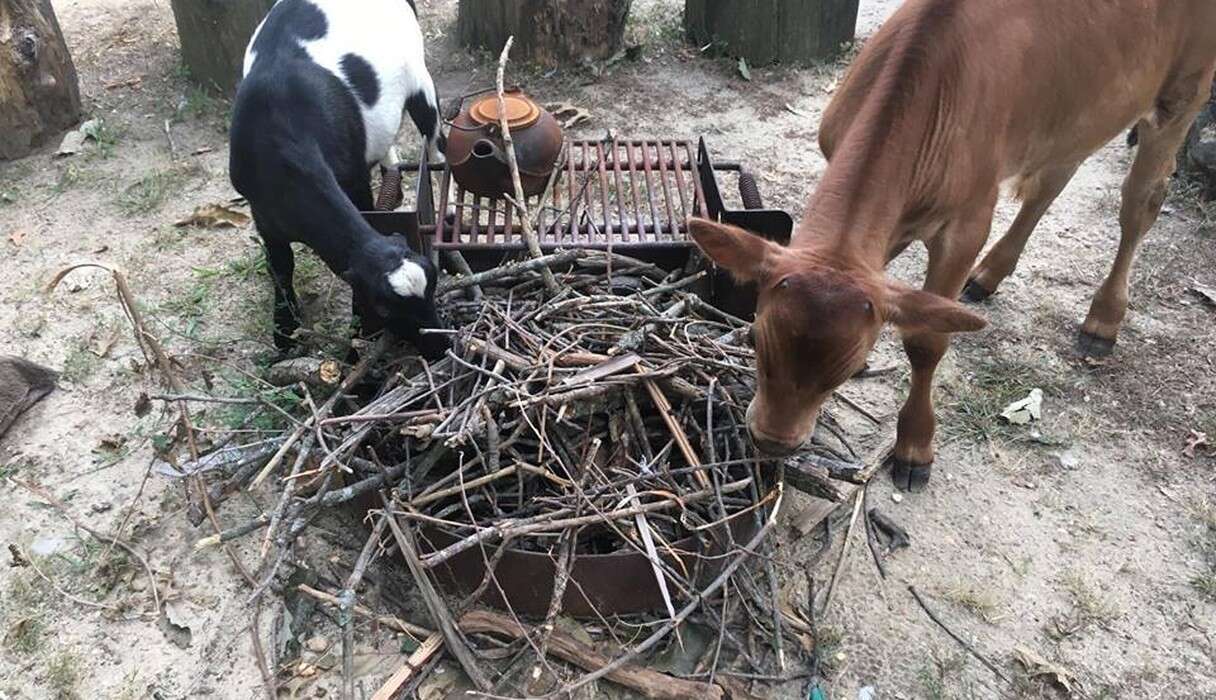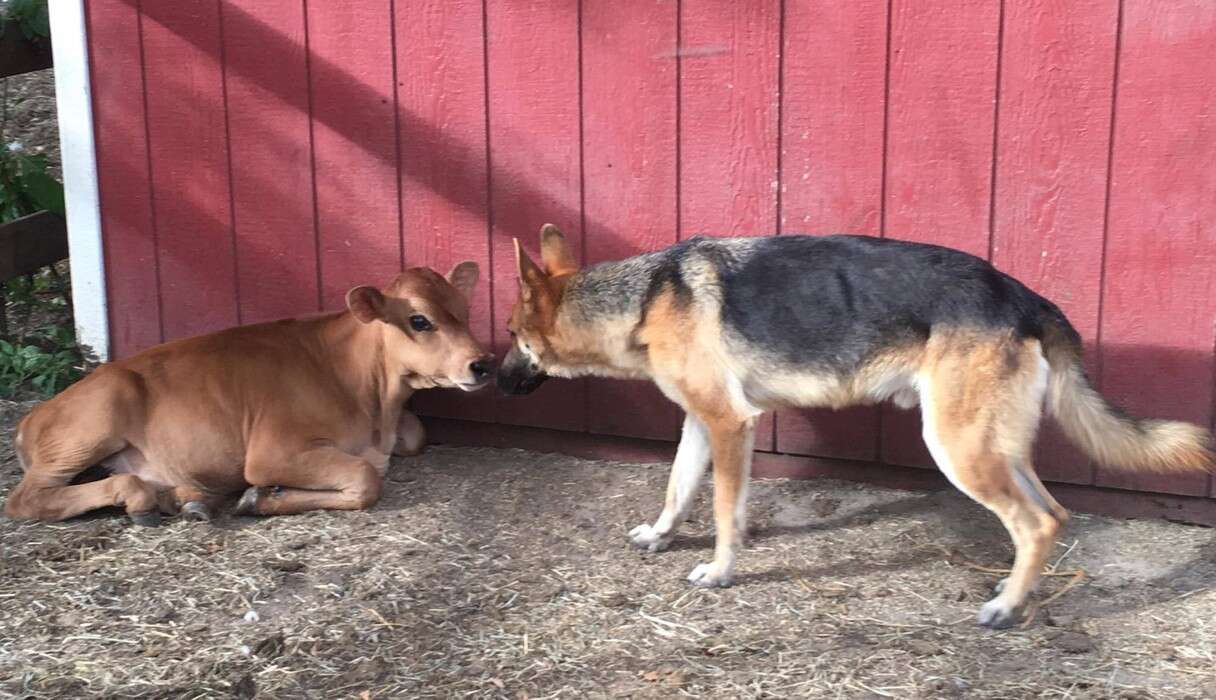 Yogi's biggest sibling is T-Bone, a 2,500-pound Red Angus bull and gentle giant.
T-Bone's original family was planning to slaughter him for dinner, but he was spared after they became too attached to him.
They sent him to the sanctuary when they no longer had the means to care for him.
When Yogi isn't spending his time playing or relaxing in front of the air conditioner, he likes to settle down for naps with Socks, a 34-year-old white horse and "guardian angel" at the sanctuary.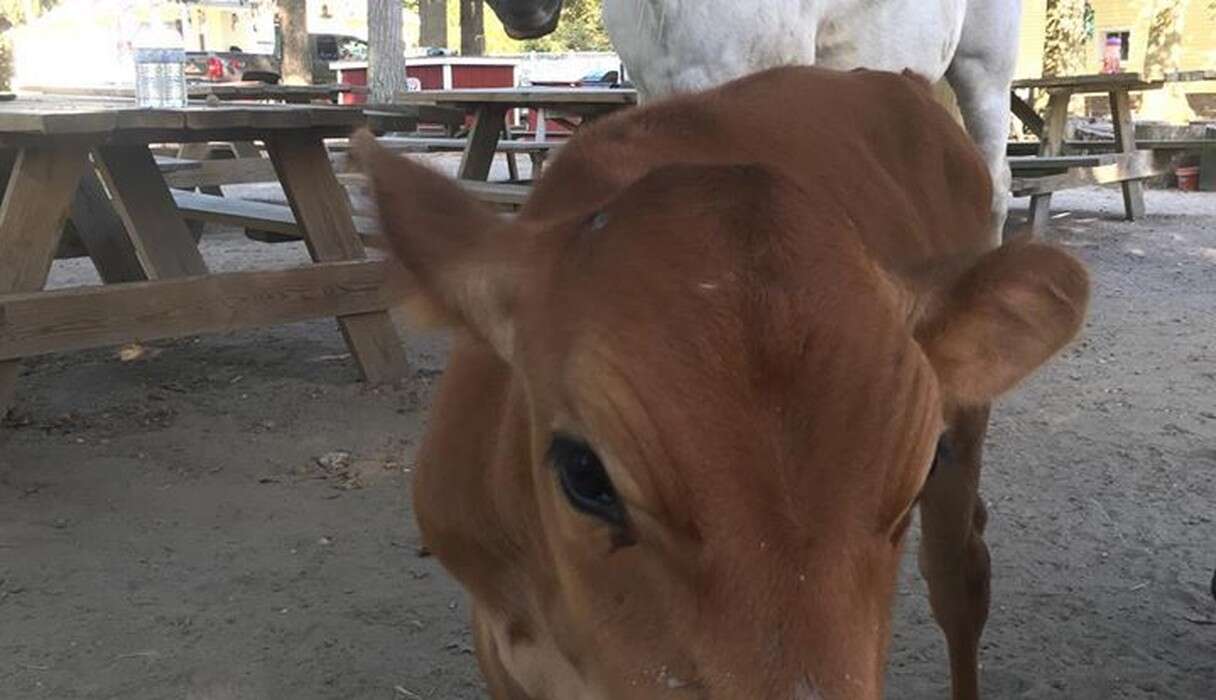 Yogi was fortunate to escape the fate that was in store for him - and now he gets to live the rest of his days with so much land to wander on and friends who have his back every step of the way.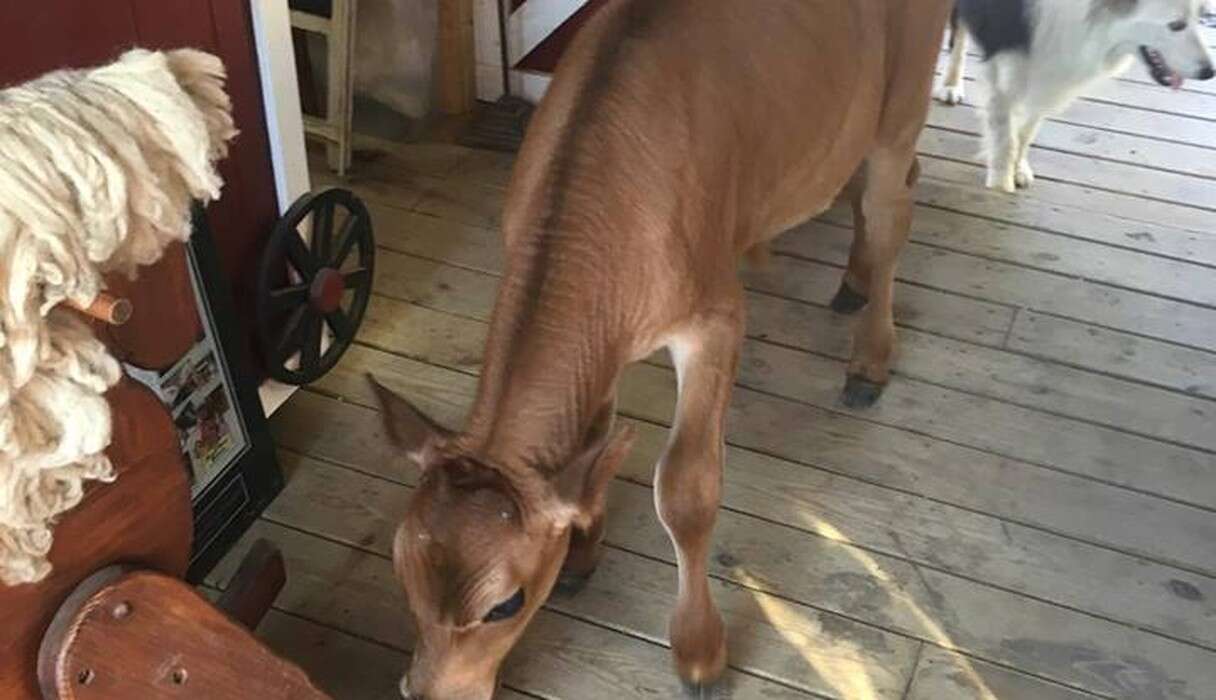 "Yogi knows nothing other than feeling the love from his new family," Reeves said. "Kisses and hugs are part of his daily routine and playing fetch with the dogs, and getting attention from everyone who visits him is just the norm. He's the happiest calf around."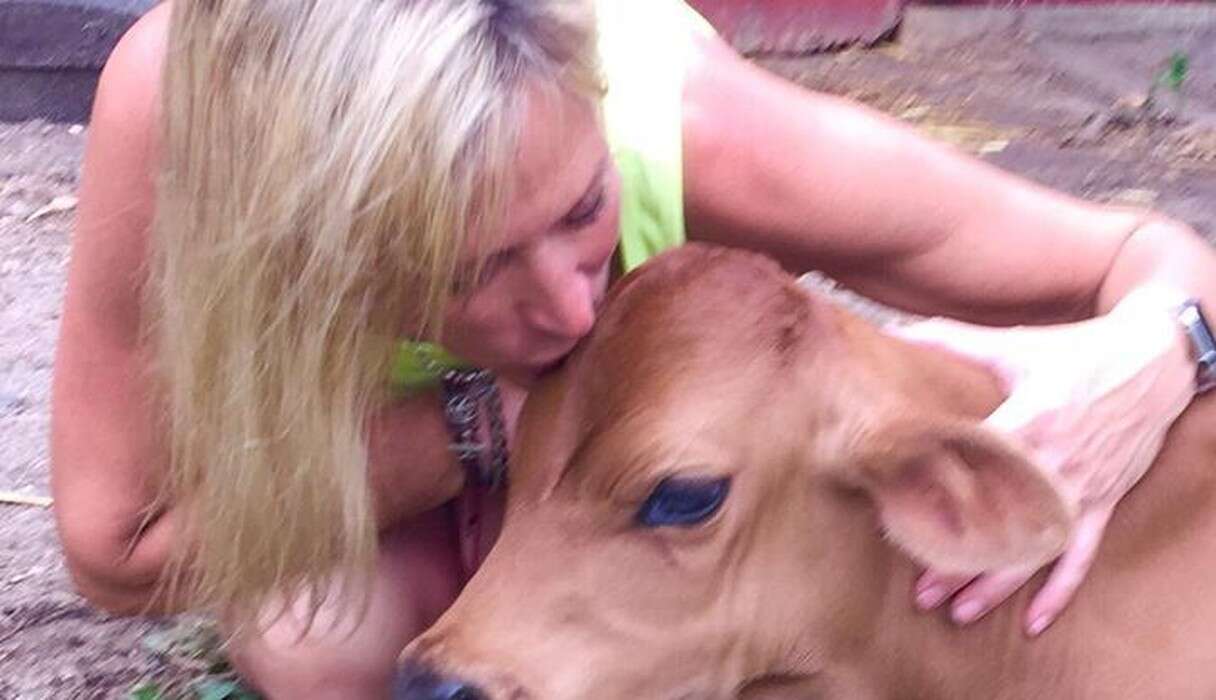 You can help the Funny Farm Rescue continue doing good work for animals in need by making a donation here.
Watch this video about a little girl who snuck a cow into her home: