The puppies were going to be put down, probably in the next 48 hours.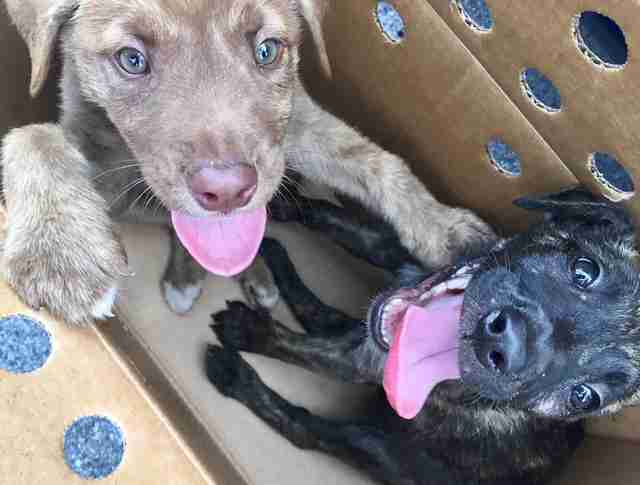 Nemo, Dory, Ariel and Moana had been living as strays on the streets in Miami, although it's not clear how long they'd been out there. Someone found them when they were 3 -months -old, and brought them to the shelter run by Miami-Dade County Animal Services.
The puppies were off the streets now, but they still had serious health issues. Walking was difficult for them. So was standing. The shelter staff didn't think the puppies had much of a chance, so they slotted them for euthanasia.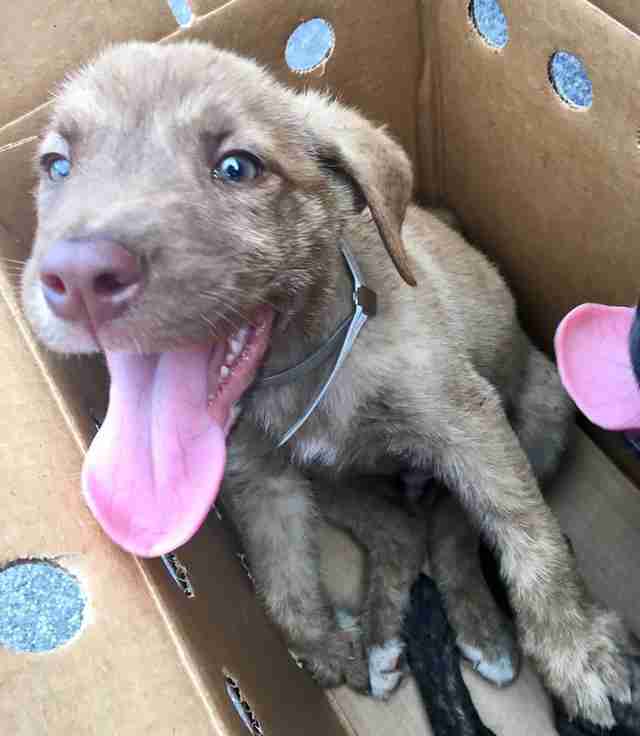 Before euthanizing the puppies, shelter staff sent an email to volunteers to see if anyone would be willing to adopt them, and to take on the responsibility of their health issues. As soon as Sandra McGlynn, founder of Rescue Paws 4 Furry Hearts, got the email, she stepped right in.
"To see them really struggling in the pictures that were taken at the shelter really broke my heart," McGlynn told The Dodo.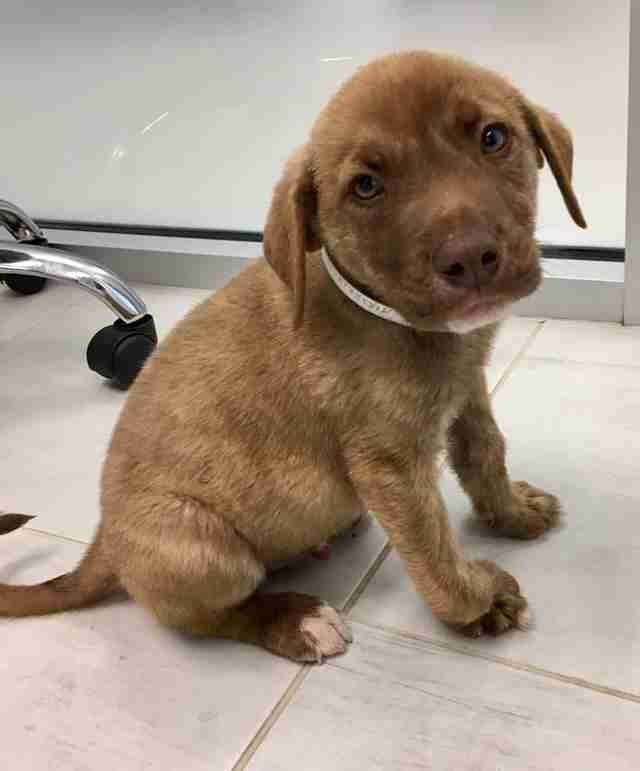 McGlynn had one obstacle - money. Her rescue group was struggling financially, and she wasn't sure she could pay for the puppies' medical needs. Even so, she set up an online fundraising campaign to see what she could do. Somehow McGlynn managed to make the funds and an important contact - a woman named Jannette Van Brakel. "Jannette was the first one to offer a pledge for their rescue," McGlynn said. "That night I had a talk with Jannette, and she told me that she'd be willing to foster them and help rehabilitate them if I pulled them through."
McGlynn rescued the dogs from the shelter, and took them back to her home in Miramar, Florida. While all four puppies had trouble walking, Nemo and Dory were the ones who struggled the most.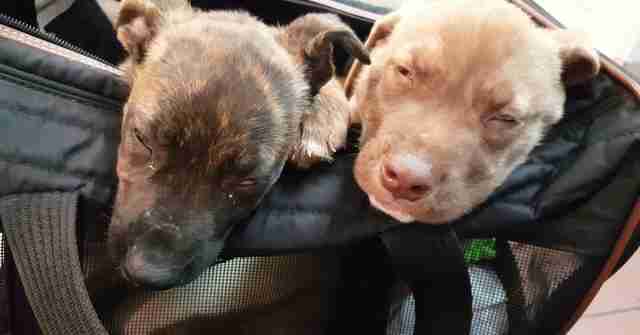 "Nemo would walk, but one of his front paws would always tilt in an inward position, making him lose his balance when he walked," McGlynn said.
Dory was in worse shape. "I remember bringing them to my house ... and giving them all a bath," McGlynn said. "Dory just laid by my feet next to the bathtub and couldn't get herself to move."
"Poor Dory was such a fighter from the beginning because she literally would stretch out her back legs to lift up her body and do a soldier crawl to move herself forward," McGlynn added.
The puppies have seen multiple vets - none of them can fully explain the puppies' conditions. One vet believes they have a developmental deformity called "swimmers syndrome;" another thinks they have a congenital condition.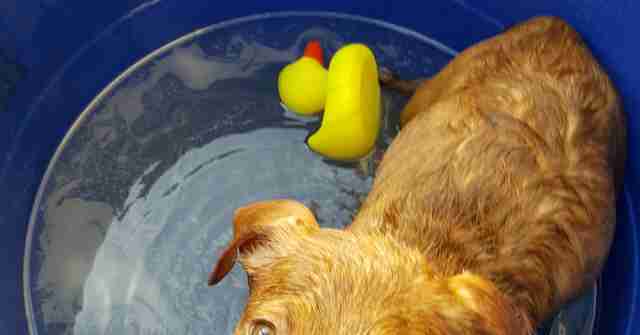 Whatever the diagnosis, the puppies now have the best care possible. Van Brakel feeds them, plays with them and does physical therapy with the puppies three times a day.
The therapy's been so effective, Dory started walking within three days. Now she's even playing.
"Dory specifically loves balls and will bring them to my lap to play," Van Brakel told The Dodo. "This is such a great toy for her because just her holding it between her paws and running after it is great therapy."
"With the amazing progression they've shown, their future will be much better than what we might expect," Van Brakel said. "Even though they might have a disability, that hasn't stopped them from being the puppies we know them to be, loving and playful. It will take the right adopter with the right connection and love to help them live long, prosperous and happy lives."