Paralyzed Rescue Goat Gets Pampered With Daily Blowouts
When Baine, a Nigerian dwarf goat, was born, his owners quickly noticed there was something different about him - he couldn't move his back legs.
He wasn't able to move his front legs much either. As it turns out, Baine was born with a congenital condition that would never allow him to walk or stand.
Worried that they would be unable to give Baine the specialized care the disabled goat needed, his owners got in touch with Wisconsin's Heartland Farm Sanctuary to see if the rescue would be able to give him a forever home. That was how Baine joined the Heartland family in October 2014, when he was just 2 years old.
Despite the challenges that came with being unable to walk, Baine still found a way to get himself around the sanctuary - by pushing himself forward using the ankles of his front feet.
As a result, Baine developed pressure sores, which the sanctuary took care of by bandaging his ankles and making certain to re-bandage and medicate his sore spots as needed.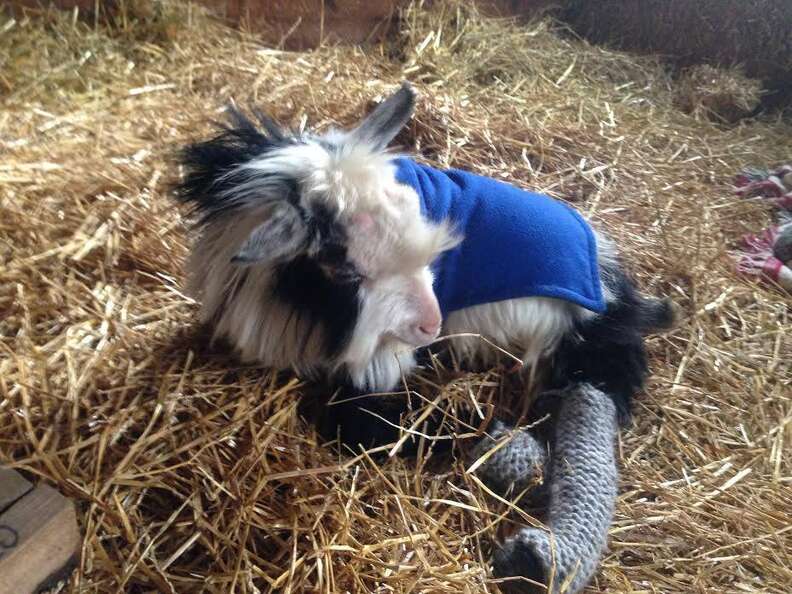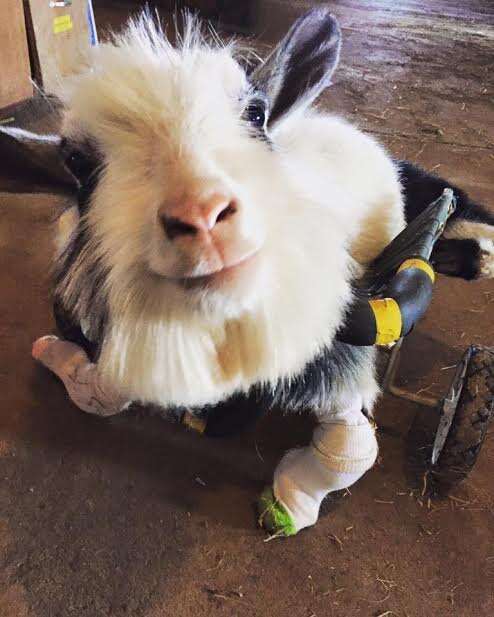 "Since he was scooting himself around using his two front legs while he was on the ground, it didn't take him long to figure out he could use the same movement to cruise around in his cart," Jamie Monroe, administrative director at the sanctuary, told The Dodo.
"We also put fresh hay in front of him while he was in his cart to entice him to move forward," she said.
Monroe said within one day of first being fitted with his wheelchair, Baine, ever the fast learner, took off and hasn't stopped since.
But not only does Baine love strolling around in his cart, he adores his daily grooming sessions. After all, it's the secret to how he keeps his long coat so fabulous.
"He gets bathed twice a day to keep him happy and clean," Monroe said.
"This is a favorite 'chore' for the animal care staff and volunteers, and Baine loves it. He usually falls asleep while getting blow-dried," she said.
When Baine isn't getting special spa treatments, he's usually hanging out with his many friends. From Blossom, the sheep ...
... to Tyrion, Baine's best friend, whom he arrived at the sanctuary with back in 2014.
"Baine is an incredibly special guy," Monroe said. "Despite his significant physical challenges, he's always smiling and has such a confident, happy-go-lucky personality. He is an inspiration to the many kids and adults who visit our barn - many who are facing challenges themselves, physical or otherwise."
You can keep up with Baine's adventures on Instagram here.
Want to help Heartland Farm Sanctuary continue doing good work for animals?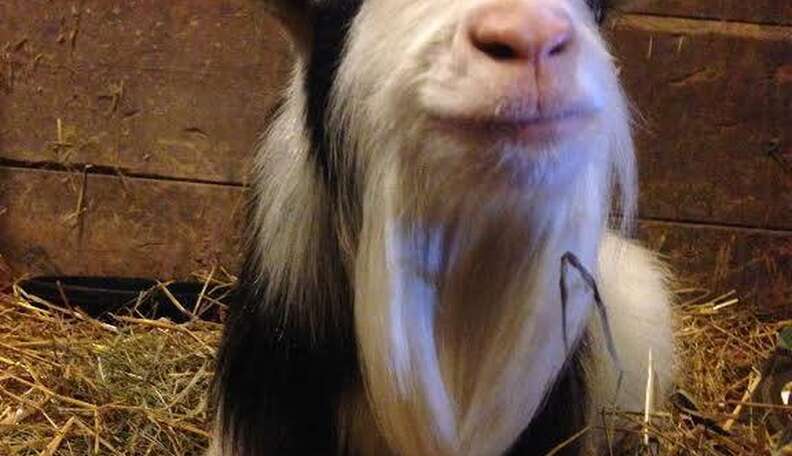 Watch Baine thoroughly enjoy one of his many spa moments: