This dog finally has a chance to heal her body - but her spirit is still broken.
Dutchess was taken in as a stray on Tuesday by Miami-Dade County Animal Services. Nothing is known about her life before she arrived at the shelter, but it's clear it was a bad one.
A Way For A Stray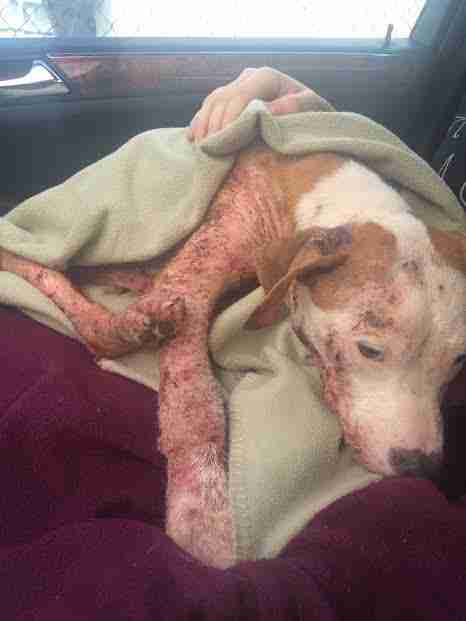 When she arrived she was covered in open wounds caused by Demodex, a type of mange. She was also emaciated. On the 9-point scale the shelter uses to evaluate health, she scored just a 1.5.
A Way For A Stray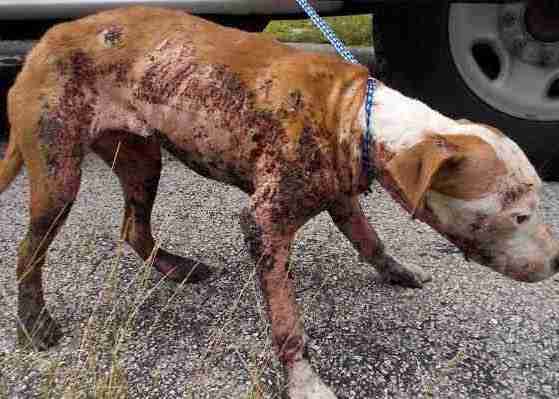 Fortunately, Dutchess was scooped up on Thursday by Florida rescue group A Way For A Stray (AWFAS), which specializes in cases that local shelters are unable to treat themselves. AWFAS president Lyndsey Gurowitz told The Dodo that Dutchess was even worse in person than she appeared in photographs.
A Way For A Stray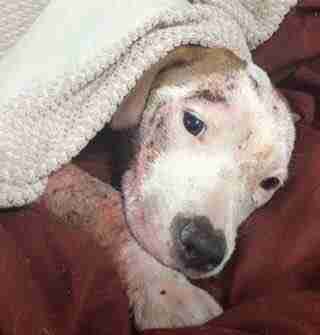 "She's bleeding, her skin is just bleeding," Gurowitz explained on Thursday night. "I don't even know if she can't stand up, her paws are so inflamed ... she's so sick, she's so weak."
A Way For A Stray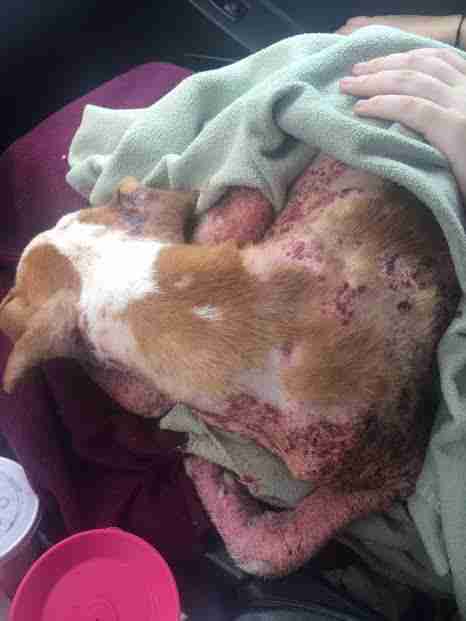 When rescuers first got her, she was also shivering so badly that they had to wrap her up in a blanket - which they did very gingerly so as not to cause her pain. They were reluctant to even pet her, Gurowitz said, because she was in such bad shape.
"We wanted to try to protect her raw skin," she noted. "She's in so much excruciating pain."
A Way For A Stray
But the saddest part is how Dutchess' rough start in life has affected her mental state. With even the worst abuse cases, Gurowitz explained, rescuers will usually get a tail wag or two. With Dutchess - nothing.
"She has no spirit," she said. "She doesn't even lift her head. It's like she's given up a little bit."
A Way For A Stray
But fortunately, she's in the right hands. AWFAS rushed her to a veterinary clinic on Thursday night, where it was revealed she was severely anemic, and she was immediately admitted to intensive care. On Friday morning, Gurowitz said that Dutchess' numbers had improved and that she was stable but the hospital had gone ahead with a blood transfusion, just to be safe.
When asked whether the dog's spirit had picked up, Gurowitz replied: "No, she is shaking."
A Way For A Stray
Dutchess' story shines a light on just how badly physical abuse or abandonment can affect an animal - especially one as young as Dutchess, who's believed to be just 6 months old.
A Way For A Stray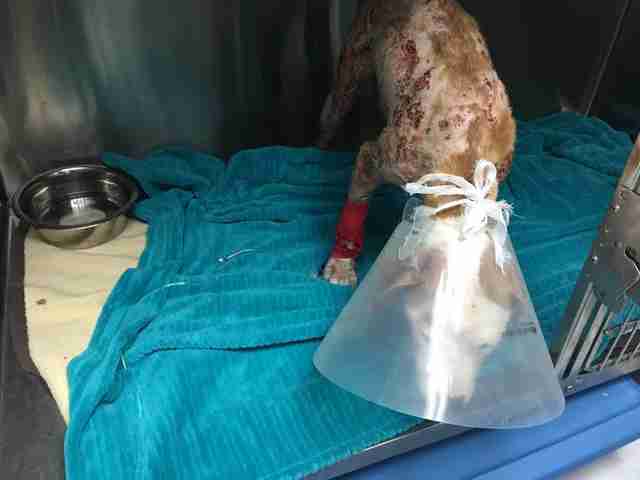 But while the terrier mix will have a long road ahead of her as she struggles to heal both physically and mentally, her rescuers are planning to make it as easy as possible. Gurowitz said she's had at least four families offer to foster Dutchess, so when she leaves the hospital she'll have a safe and loving environment waiting for her.
A Way For A Stray
In the meantime, the AWFAS rescue team will be taking it day by day.
"Hopefully in a few weeks, maybe in a few months, that's when this pays off," Gurowitz said.
A Way For A Stray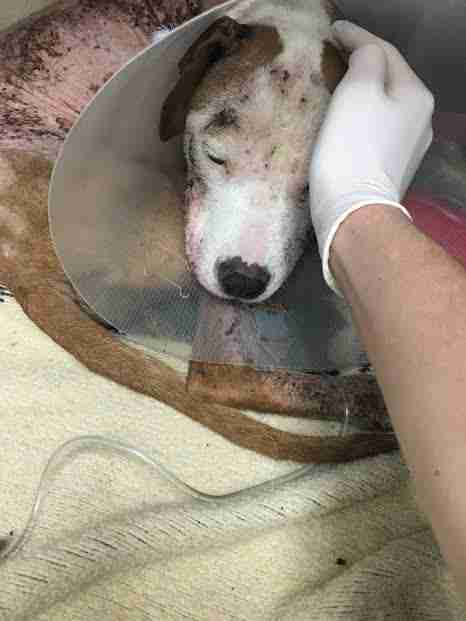 Dutchess is expected to remain in intensive care for at least a week. If you'd like to contribute to her medical bills, you can make a donation here.