Shy Dog Hides The Saddest Secret Inside Of Her Body
Mama got her name from a foster group based in South Carolina, because she was pulled out of a shelter with just her young puppy as company. She was a shy and timid dog, but no one guessed the secret she kept inside.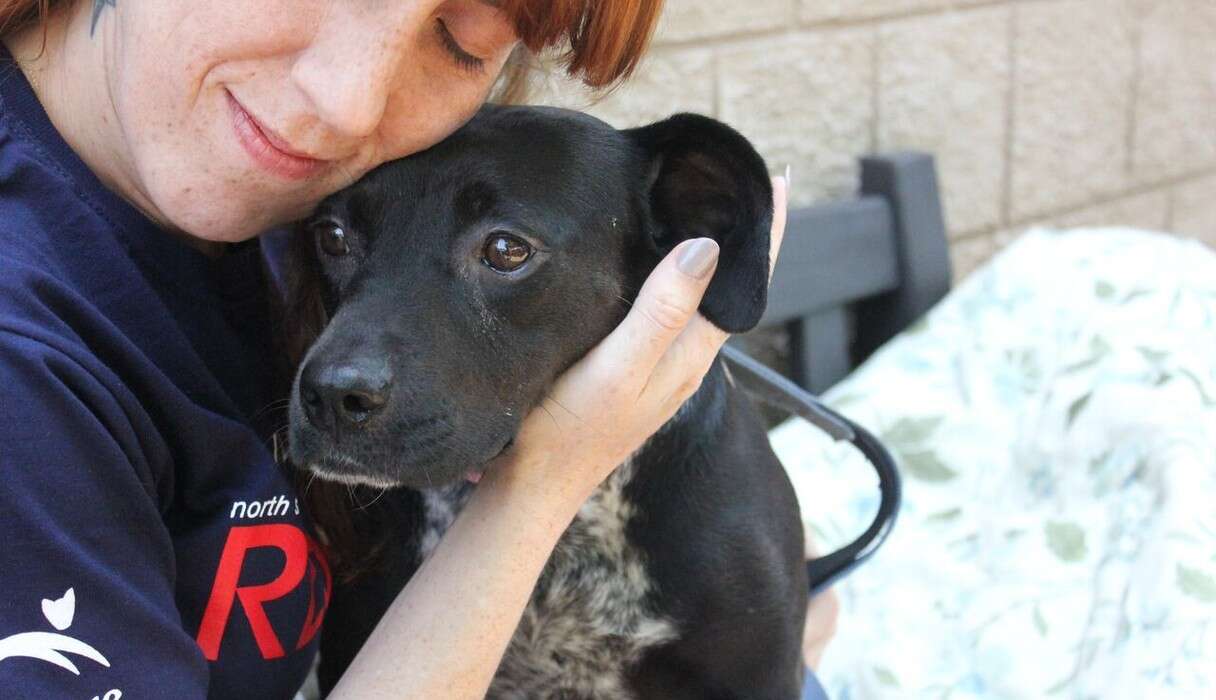 In March, the foster group reached out to New York's North Shore Animal League America to ask if Mama and her pup could be transferred over to be adopted - and while Mama's pup easily found a new home, it was evident that Mama needed more time to work on her socialization skills before she could follow the suit, Cindy Szczudlo, senior manager of rescue services, told The Dodo.
It was only during a routine-check up that the depths of whatever previous abuse Mama experienced was discovered.
"In examining her, [vets] felt a couple little bumps on her body," Szczudlo said. "We did an x-ray and it was discovered that poor Mama was filled with birdshot, which is why she's probably so fearful when she's outdoors. Somebody must have shot her up with birdshot."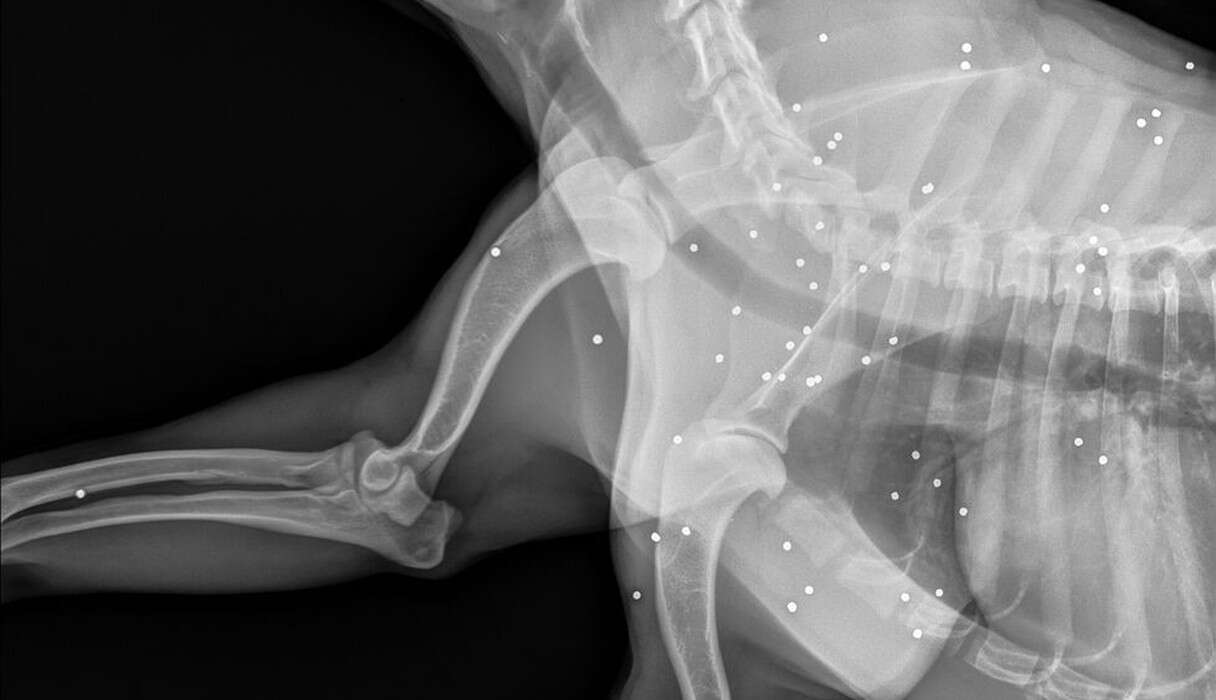 Birdshot, also known as small pellets designed for hunting birds specifically, riddled Mama's entire system.
The foster group who cared for her previously was unaware of Mama's predicament, as she remained in their company just long enough to be diagnosed with heartworm and started on vaccinations. Since the birdshot isn't harming Mama now, Szczudlo said there are no plans to remove the pellets.
North Shore's medical staff took Mama in under their wing and tended to her carefully during her stay in the ward. "It just became clear right away that Mama is so wanting affection," Szczudlo said. "Her personality really came to life there."
However, Mama gets fearful when left outdoors, more than likely because whoever filled her up with birdshot did so outside. "When she's outside in a yard, she just wants to escape and go back indoors," Szczudlo said. "She'll climb a fence to try and get out of a yard."
The goal now is to place Mama in a foster-to-adopt situation, where a loving home will take her in and care for her throughout the course of her heartworm treatment - and if it turns out to be a good fit, will finalize the adoption process and keep her permanently.
"She's so friendly and sweet," Szczudlo said. "When she's indoors, when she's with people she loves, she's very happy, very playful."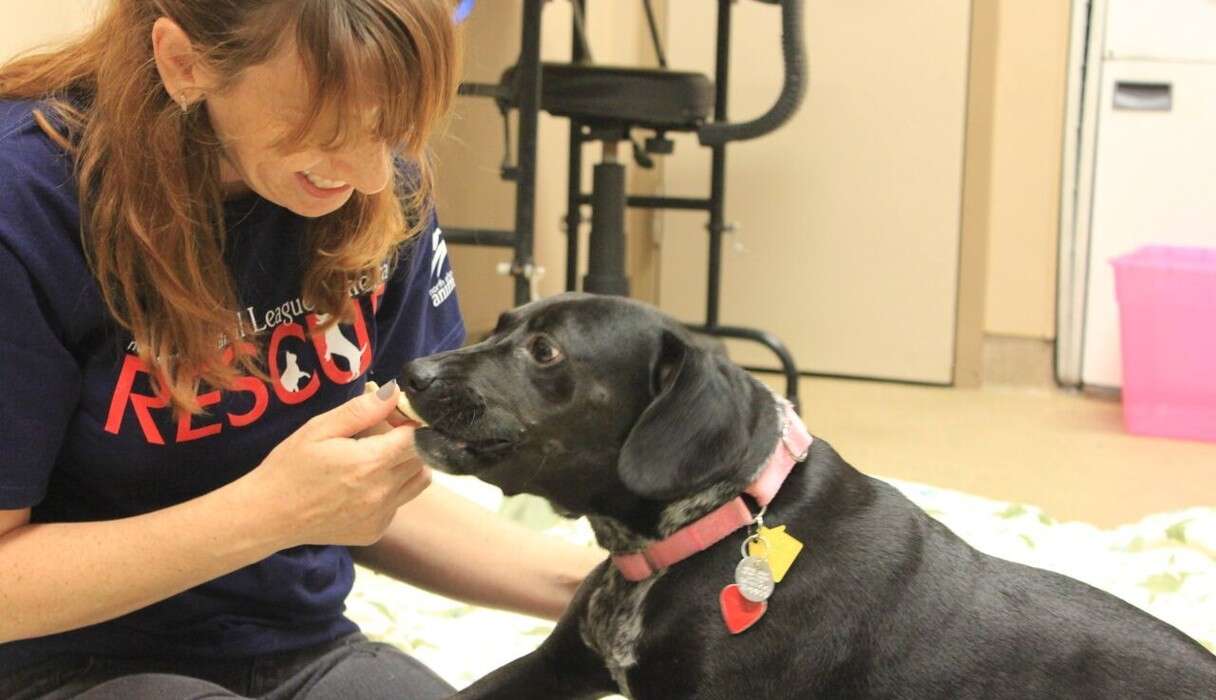 If you live in or near the New York area interested in fostering-to-adopting Mama, you can reach out to Szczudlo at cindys@animalleague.org.
Want to help North Shore Animal League America continue doing good work for animals in need? Check out the many ways you can donate here.
Watch this video to learn more about Mama and see her enjoy getting petted: