Not only does this dog love to play doting mom to orphaned kittens — now she's helping save their lives by donating her blood.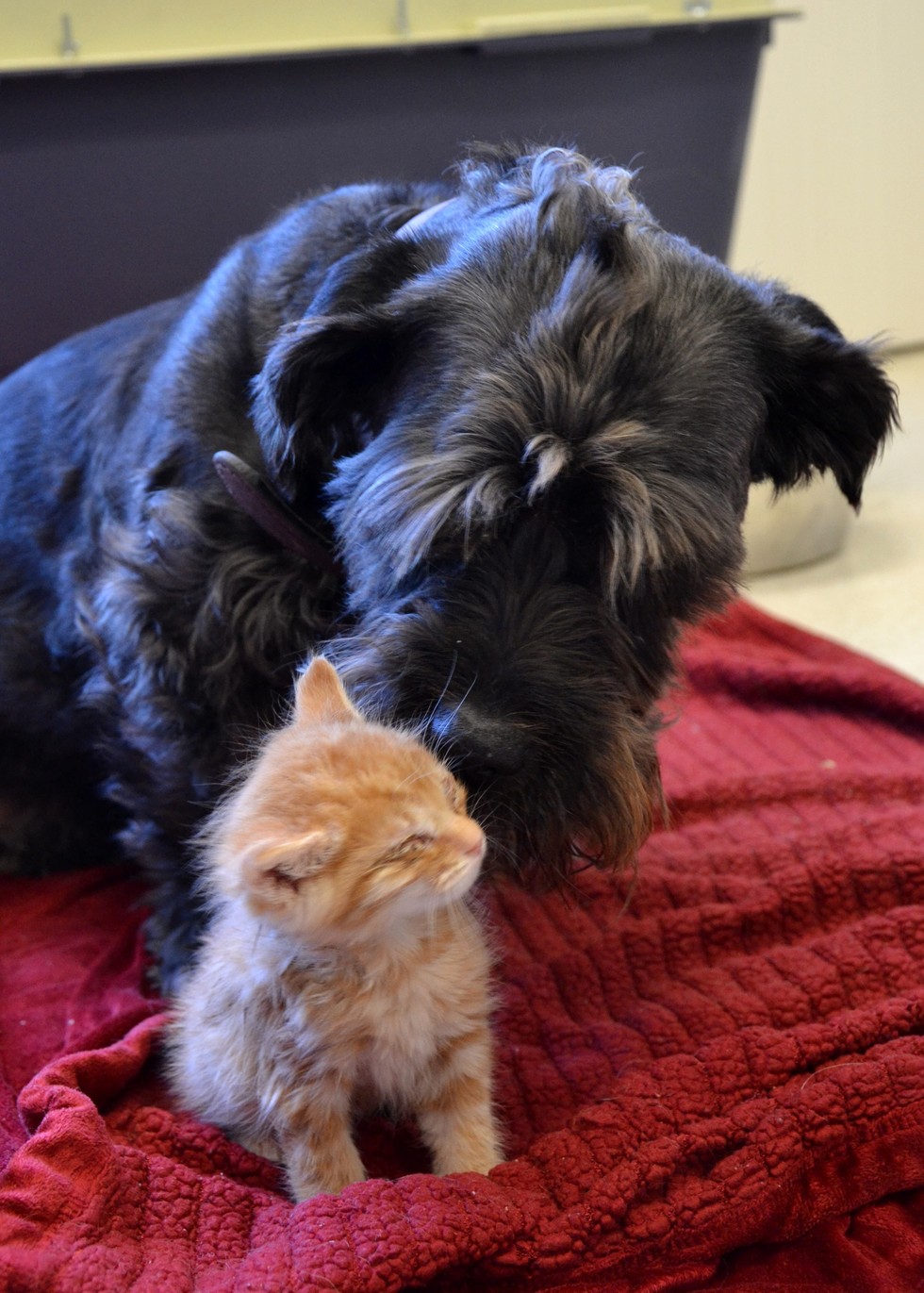 Sacramento SPCA
Kitten season — the time of year where cats give birth — has begun and a pair of stray brothers were recently brought into California's Sacramento SPCA (SSPCA).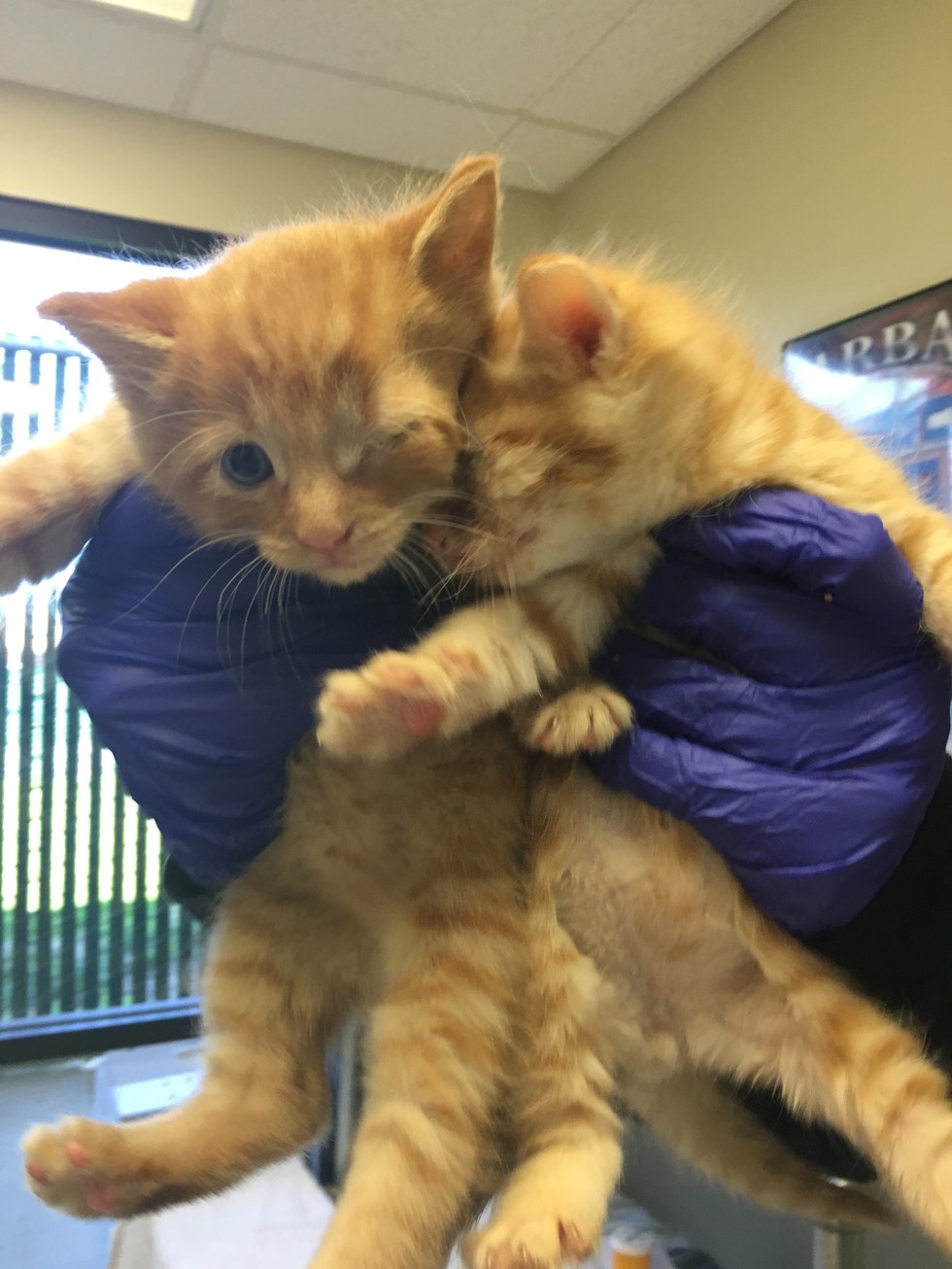 Sacramento SPCA
According to Sarah Varanini, foster care coordinator at the SSPCA, the Good Samaritans who found the kittens and brought them in said that there are a lot of strays in their neighborhood and that the two brothers were the only survivors of a litter discovered in their backyard.

Both cats are around 5 weeks old and weigh just one pound each. What's even more worrying is the fact that one of the kittens is suffering from ulcers in both eyes, caused by the herpes virus.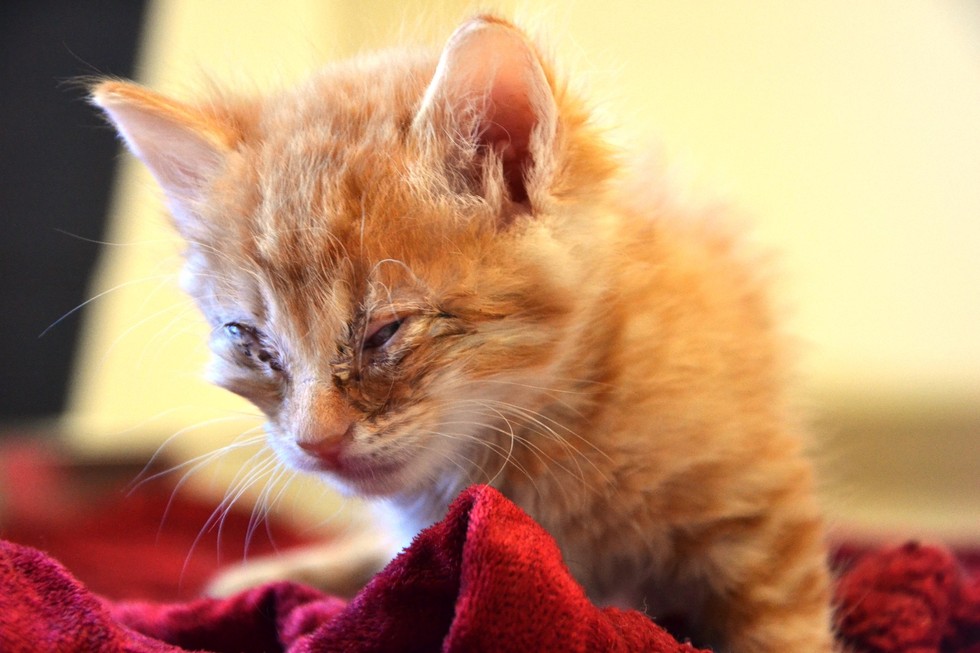 Sacramento SPCA
"Since they were strays, they likely have never received medical care," Varanini told The Dodo. "One eye may have progressed enough to have ruptured, but we're not sure yet."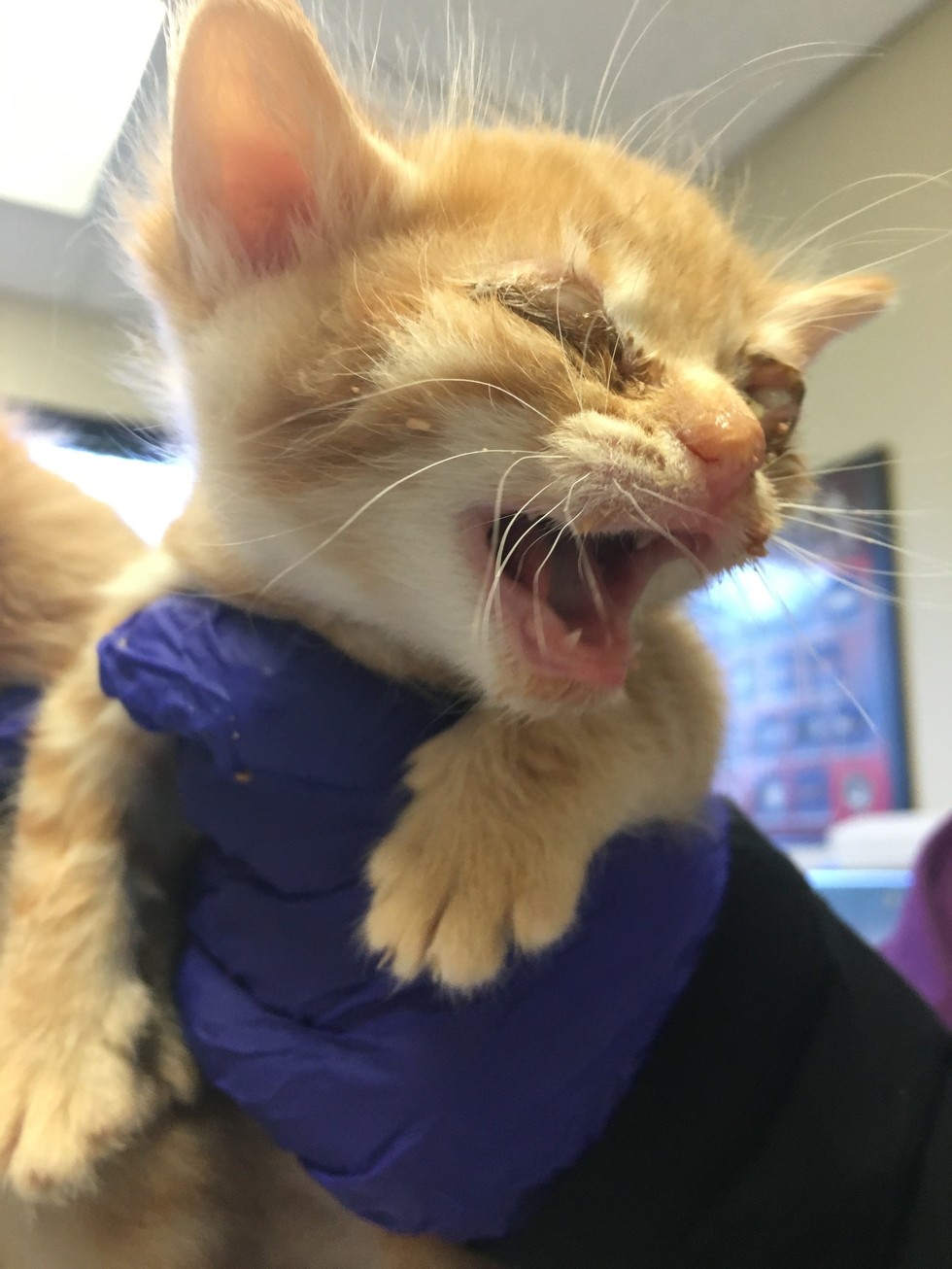 Sacramento SPCA
In addition to medicated eye drops, the kitten is receiving a special serum made from the donated blood of Jemmie, a shih tzu/Lhasa apso mix.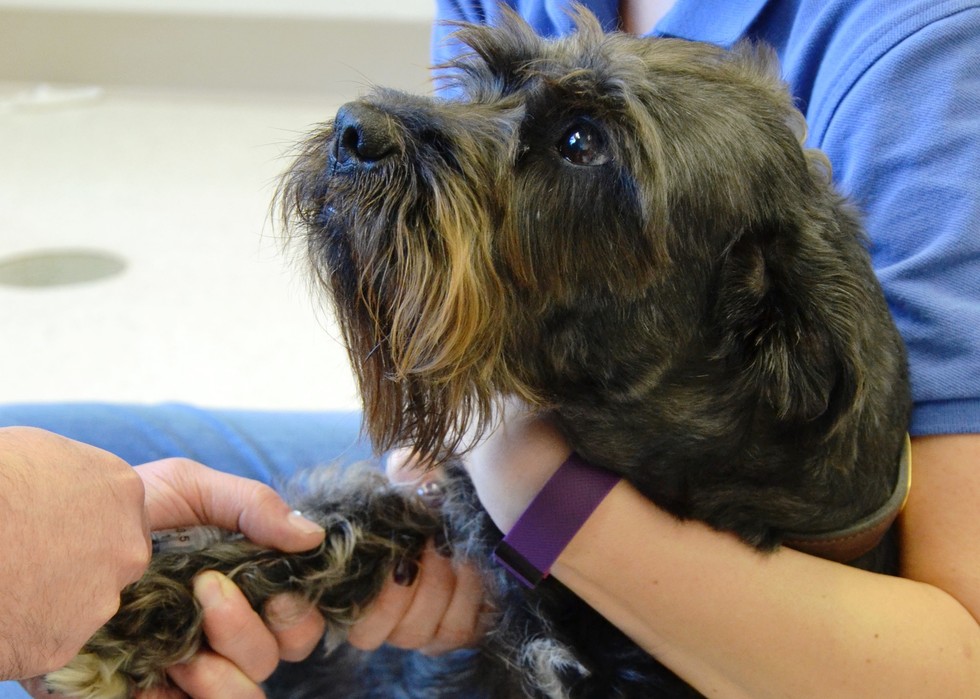 Sacramento SPCA
"These blood donors are adopted dogs owned by staff members that donate their blood to help save kittens' eyes," Varanini said. "We have done this for several years and have helped a countless number of kittens."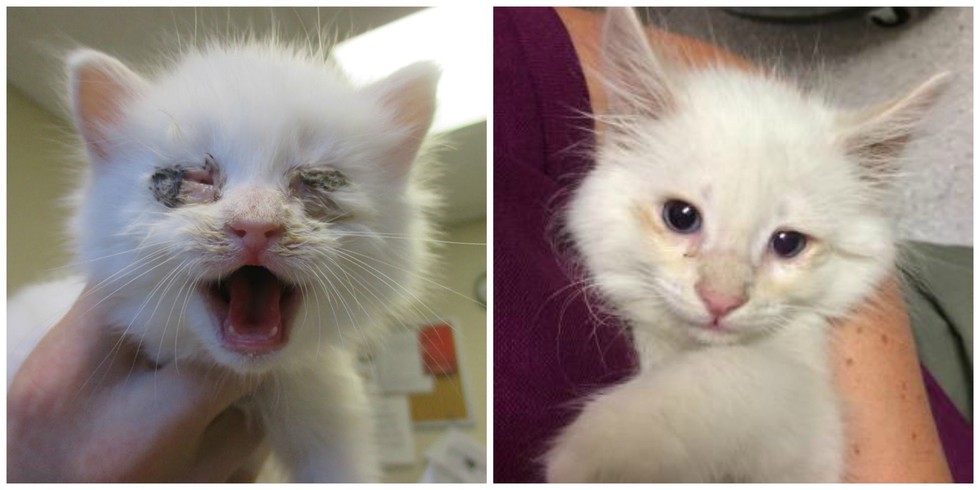 A before and after image of a kitten whose eyes benefited from the serum treatment. Sacramento SPCA
Jemmie was adopted from the SSPCA in 2011 after her previous owners surrendered her.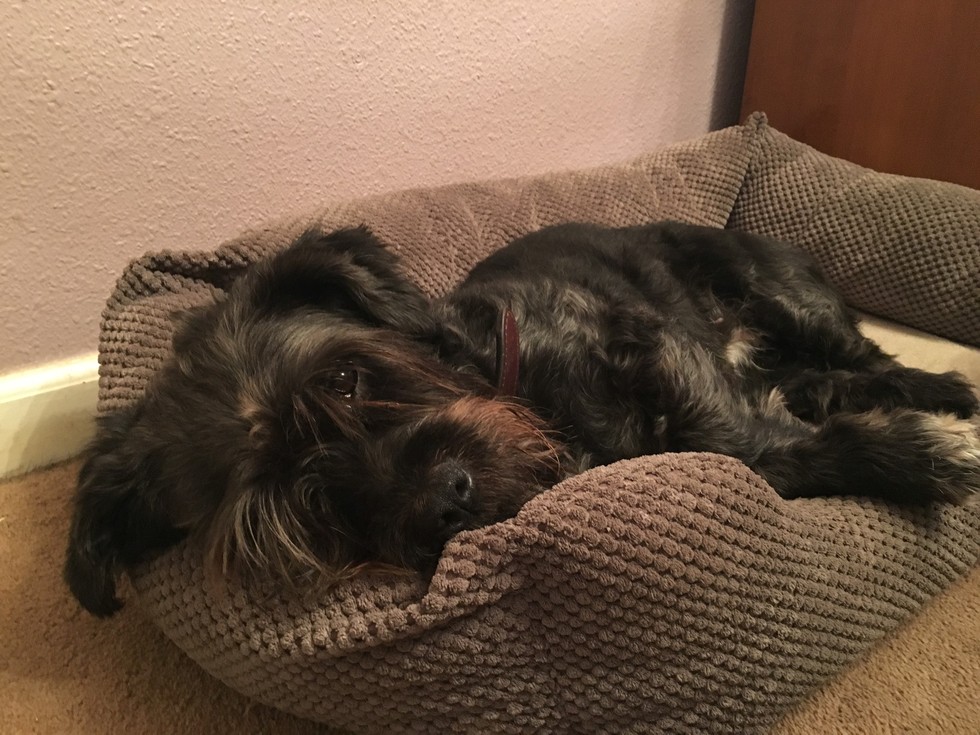 Sacramento SPCA
She was adopted by an SSPCA staffer and has been helping raise foster kittens at the SSPCA ever since.

"She cleans them, plays with them and allows them to use her as a jungle gym," Varanini said. Jemmie won't be fostering these particular kittens (since she has a few back at home she's currently mothering), but Varanini said that she's always happy to see a kitten regardless.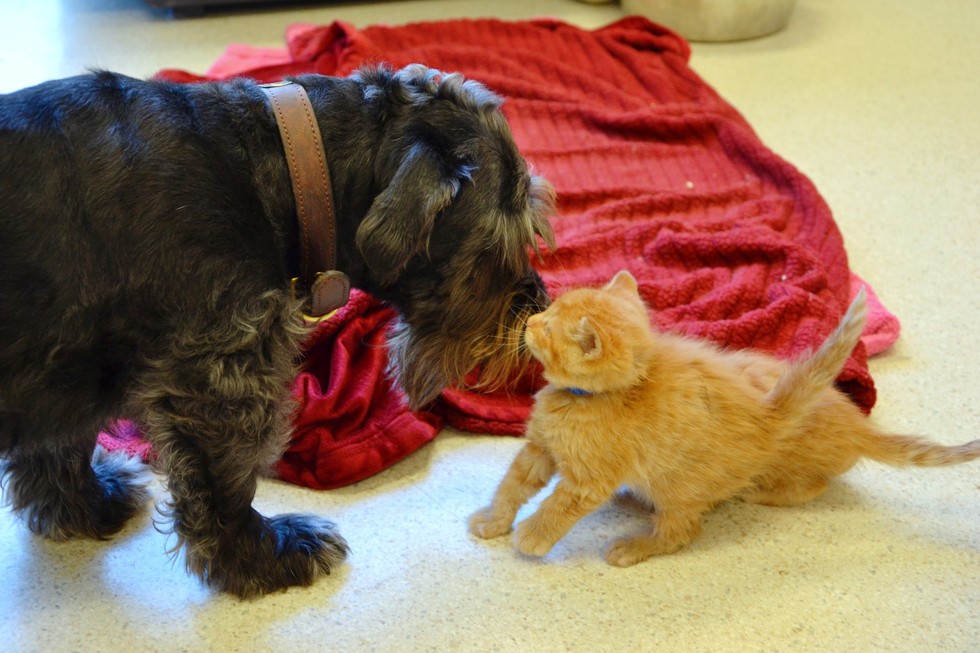 Sacramento SPCA
The science behind the serum and how it works is pretty fascinating. But essentially, Jemmie's plasma (the liquid part of blood which allows matter like red and white blood cells to flow through the veins) contains proteins that help speed up the eye healing process.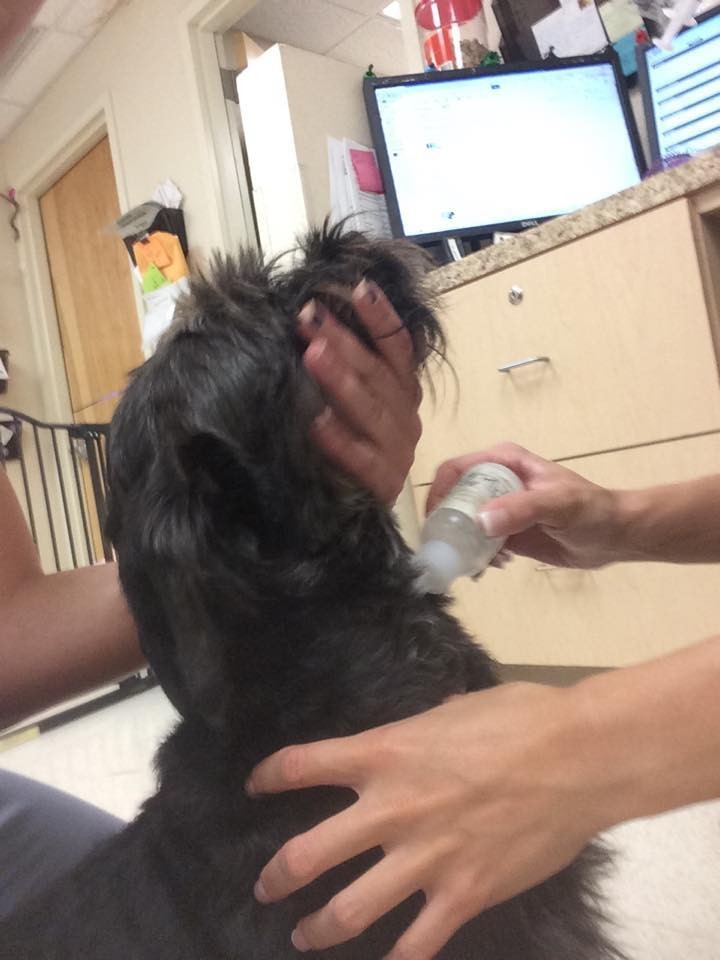 Sacramento SPCA
"To start treatment, antibiotic drops are given 4 times a day and serum drops are given every 2 hours for the first two days," Varanini said. "This blood could come from a cat, but since we need such a large amount to get enough serum for treatment … a medium to large dog is a better choice since they are less likely to suffer any side effects from the donation."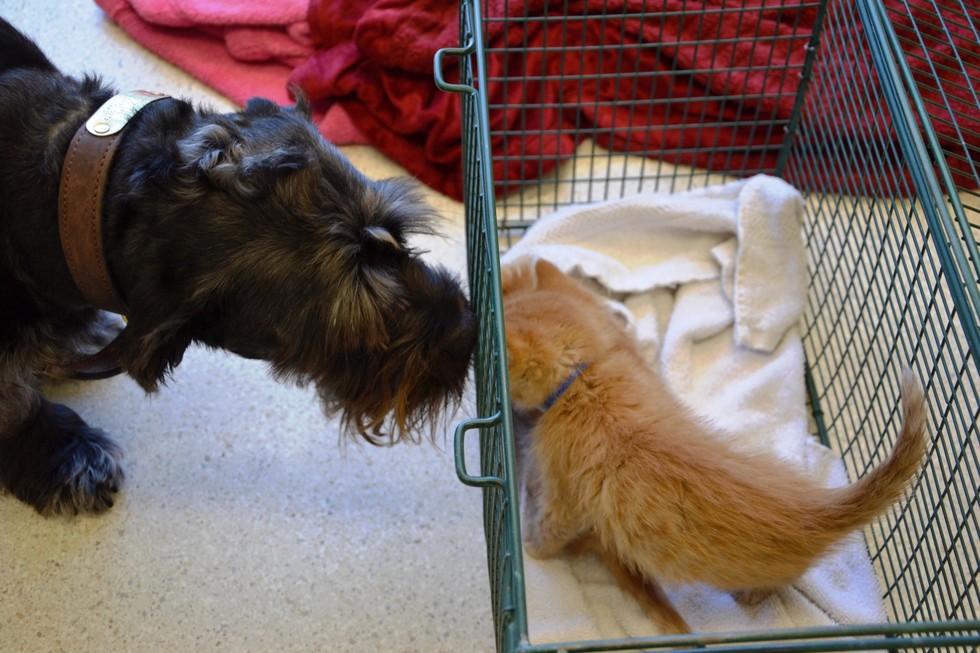 Sacramento SPCA
Varanini said while it may not be possible to save both eyes of the kitten in need, the SSPCA hopes they'll be able to salvage at least one.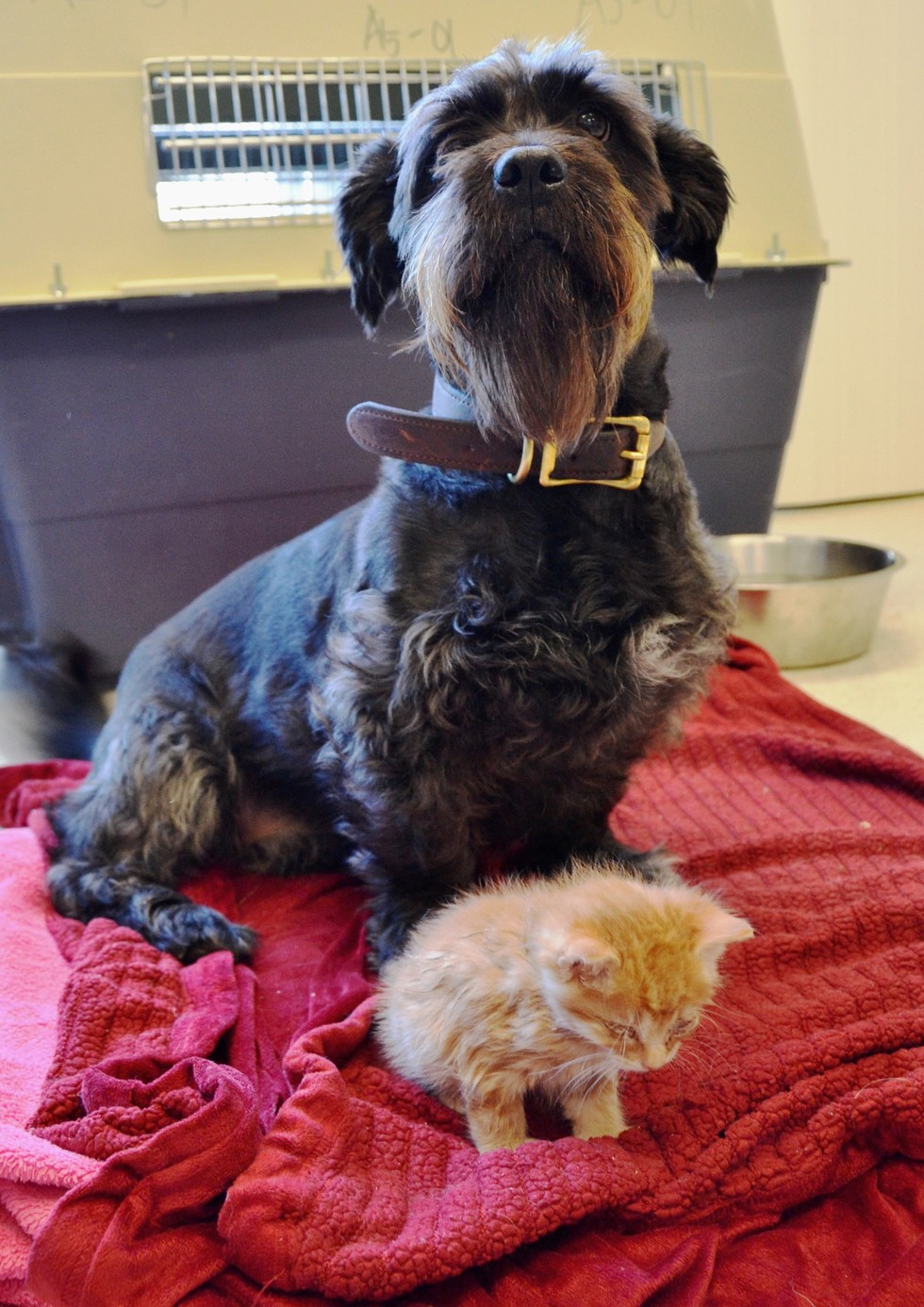 Sacramento SPCA
Both of the kittens are now in foster care and have a lot of growing (and healing) to do before they're healthy enough to be put up for adoption. The kittens are also currently without names and the SSPCA encourages readers of The Dodo to give suggestions!

To help Sacramento SPCA save more animals, you can make a donation below:

You can also help out a different animal in need by considering adoption. Get started at Adopt-a-Pet.com.
1709509637