Dog Was Born Different, So He Has To Eat In A Special Chair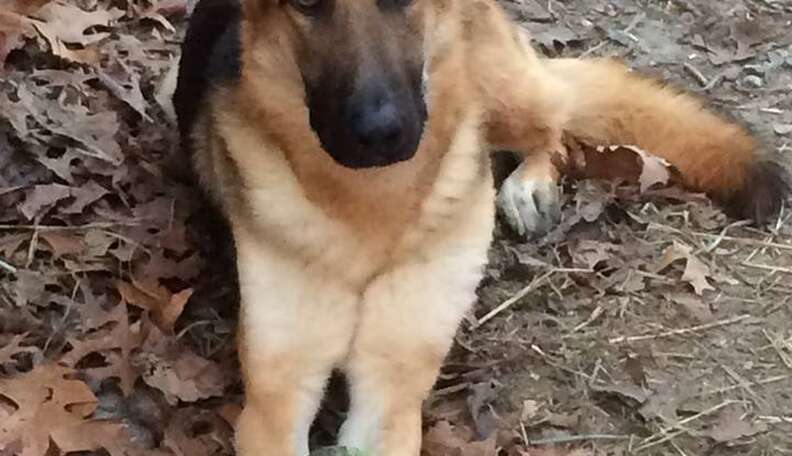 Chuck is a German shepherd and acting "director of security" at the rescue, according to Laurie Zaleski, founder of Funny Farm.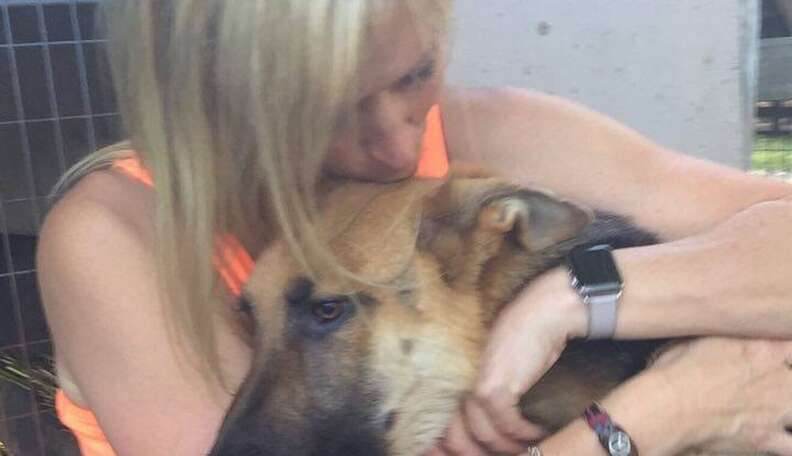 To the casual observer, Chuck appears to be just like any other dog ...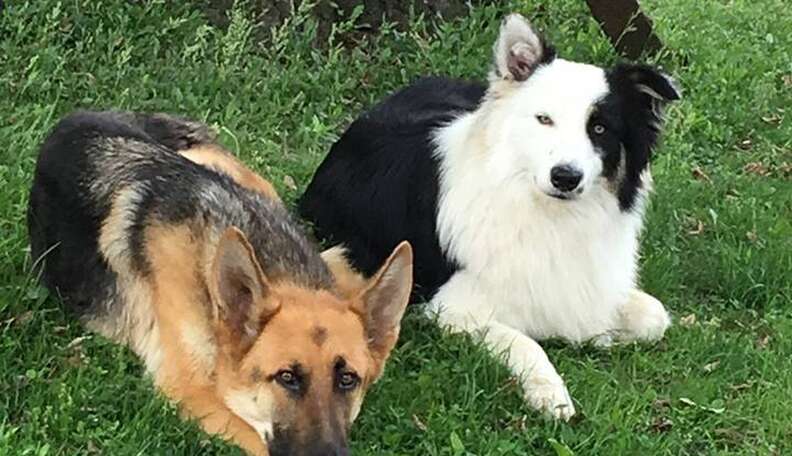 ... when roaming around the farm.
However, that all changes during mealtime. When Chuck eats, he absolutely has to sit upright in a high chair in order to properly digest his food.
If he were to eat in any other position, Zaleski told The Dodo, he would vomit.
A friend of Zaleski's first bought Chuck from a breeder as a puppy, but soon asked for Zaleski's advice when Chuck seemed to be unable to keep down his food.
After learning about Chuck's diagnosis, Zaleski's friend planned to take him to a shelter. But Zaleski knew Chuck faced a high risk of being euthanized because if he did go to a shelter, it would be difficult to find a dog with special needs like Chuck a home. So she decided to take him home herself in March 2013.
As it turns out, Chuck's megaesophagus was the worst case veterinarians had ever seen - it could not easily be corrected through surgery. Veterinarians suggested giving Chuck a feeding tube, but Zaleski refused. She wanted to give Chuck the most normal life possible.
Doctors told Zaleski that putting Chuck down might be best, informing her that he would not likely live past the age of 1 - but Zaleski believed in Chuck.
"I researched how he was going to be able to eat and I got a child's car seat from a friend," Zaleski said. "He quickly learned to jump in the car seat and eat upright at 3 months old." Sitting in an upright position while eating allows gravity to gradually pull food into Chuck's stomach.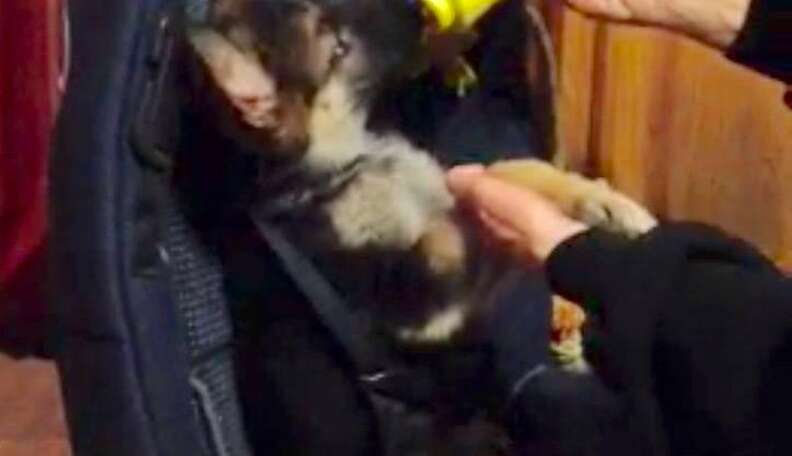 Zaleski said Chuck typically eats three bowls of a special formula at each meal, and she waits 10 to 15 minutes for Chuck's food to go down before moving onto the next bowl.
Zaleski added that when people see Chuck playing around, they can hardly believe he's the very same Chuck who has grown so accustomed to his Bailey chair - it's not uncommon to find him napping in it after eating.
"He is completely normal-functioning when he is not eating in his chair," Zaleski said. "He swims in the pool, plays fetch all day and chases the horses ... He is the happiest dog."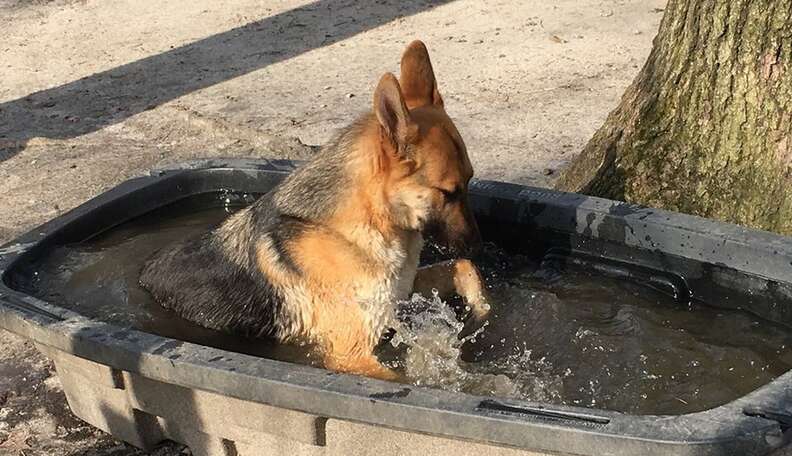 You can keep up with Chuck and other animals at the Funny Farm Rescue on Facebook.
Want to help the rescue continue doing good work for animals in need? Consider making a donation here.
Watch this video about a dog who just wanted to do yoga with his mom: