Dog With Sad Past Finds Someone Who Totally Gets Him
<p><a href="https://www.instagram.com/remypei/">Instagram/remypei</a><span></span></p>
Remy and Tillie grew up not knowing each other. Or much of anything beyond the crates they were kept in night and day.
But when when their paths finally crossed, freed from the misery they had known since birth, nothing could separate these Shar-Peis.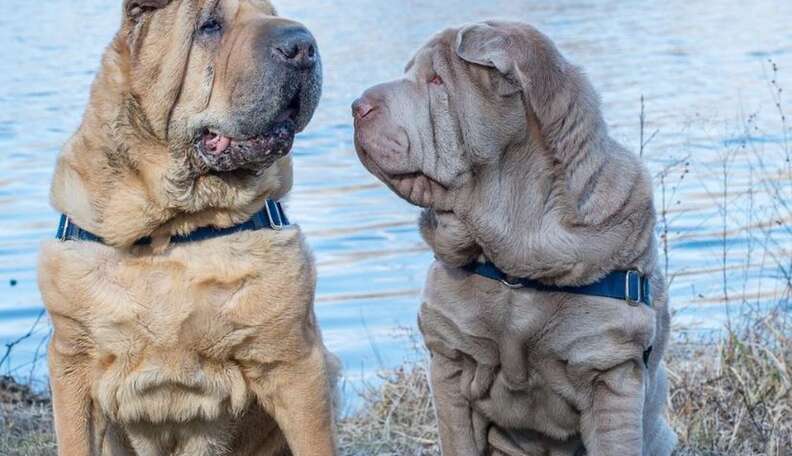 But first, they had to walk their own painful paths. In 2012, more than 250 dogs were found at an overrun breeder's property in Ohio.
Somewhere in that crowd of castaways - dogs in cages heaped high, suffering from an onslaught of fleas and parasites - was a Shar-Pei named Remy.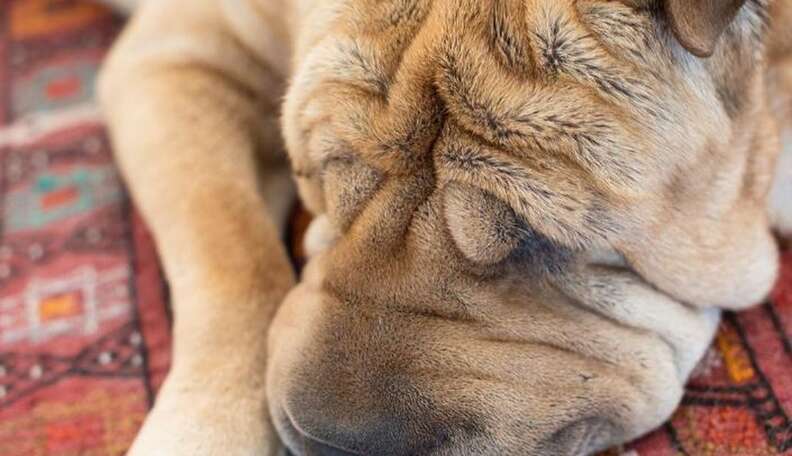 The dogs, including Tillie, ended up at various shelters.
But soon they would both find their forever home with Carrie and Joseph Friend of Maryland.
First came Remy, who at 10 years old and having spent much of his life neglected, had a laundry list of special needs.
It didn't matter.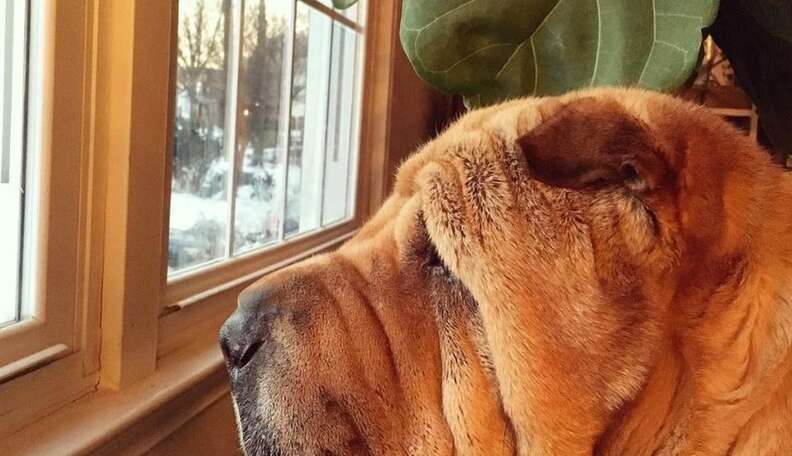 A few years later, the couple heard about Tillie, a 3-year-old Shar-Pei who needed a home.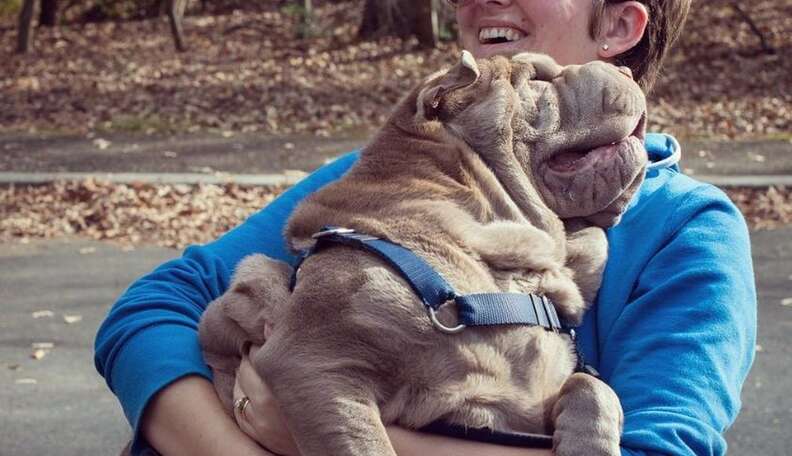 "We fostered her for about an hour before we realized we were going to keep her," Carrie says.
And then Tillie met Remy.
"Remy at first was not thrilled," Carrie explains. "She was kind of infringing on his bachelor lifestyle. So he wasn't that excited about it."
But Tillie was persistent.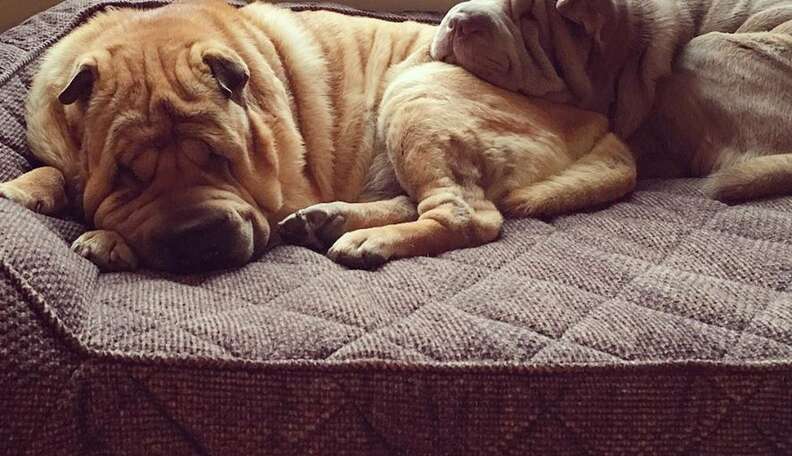 "She is a snuggler," Carrie adds. "She quickly latched on to him. He at first begrudgingly let her. Now, we'll catch him going to snuggle with her."
"They're pretty connected now."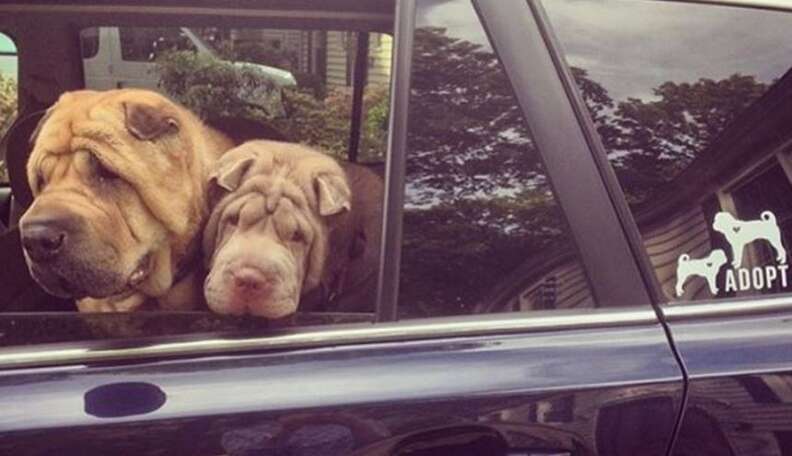 These dogs hail from two very different kinds of hell. But they share the same path now - one that has led them to new lives. Together.
You can find your next best friend through Adopt-a-Pet.com or at a local shelter. And you can follow the adventures of Remy and Tillie on Instagram and Twitter.