Remembering Robin Williams And His "Unforgettable" Bond With Koko The Gorilla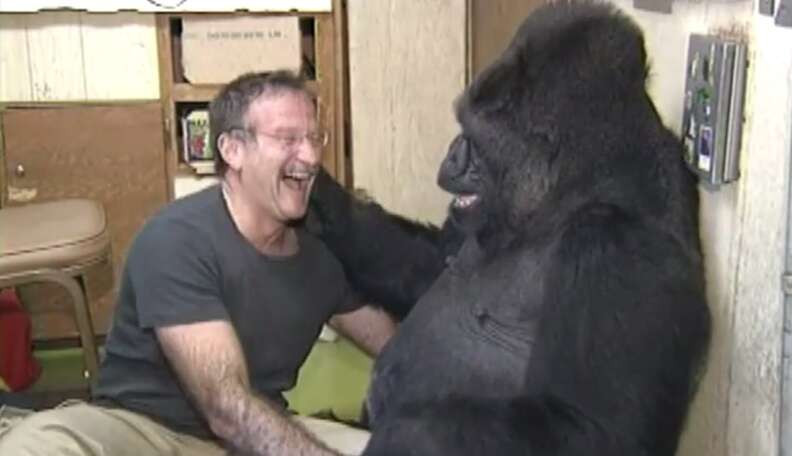 Today, folks around the world are mourning the passing of Robin Williams, a renowned actor and comedian who lent his voice and used the power of his celebrity to further the cause of conservation. Among those saddened by the news of Williams' death is one of his biggest fans, a gorilla named Koko.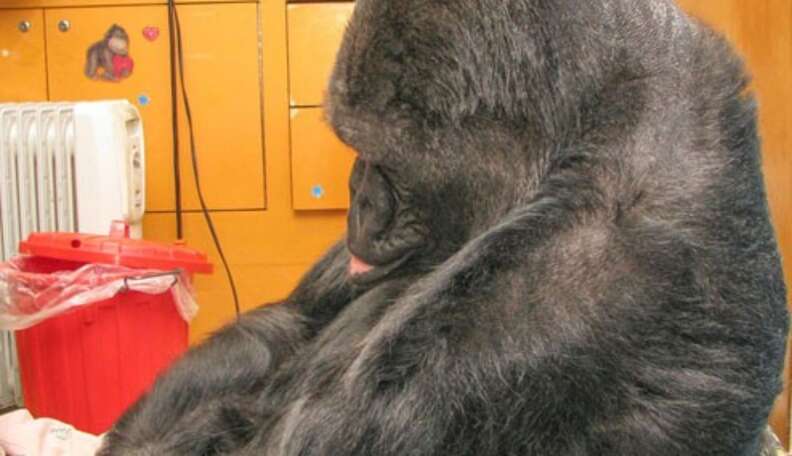 Koko, after learning of Williams' death.
In 2001, Williams visited with Koko at the Gorilla Foundation in northern California. Over the course of their meeting, which was captured on film, the pair seemed to share a remarkable kinship -- and a similar sense of humor. During the visit, Koko, who had been depressed since the death of the cat that lived with her, smiled for the first time in six months that day.
"Meeting Koko was unforgettable," Williams later said. "Koko used sign language to ask me to play with her. We shared interspecies laughter. I realized how important the work of the Gorilla Foundation is for the future of Koko and her species."
Touched by the encounter, Williams became an outspoken supporter for Koko's kind, filming a PSA warning of the dangers they face in the wild from threats like poaching and the illegal bushmeat trade. But for Koko, too, the moments she spent with Williams were ones she never forgot.
As word of Williams' passing came in to Koko's handlers, the gorilla, who understands spoken English, seemed to understand that her friend was gone.
"Koko overheard Penny [Dr. Penny Patterson, Koko's mentor and surrogate mother] talking on the phone about Robin, who had just passed away," writes the Gorilla Foundation. "She became extremely sad."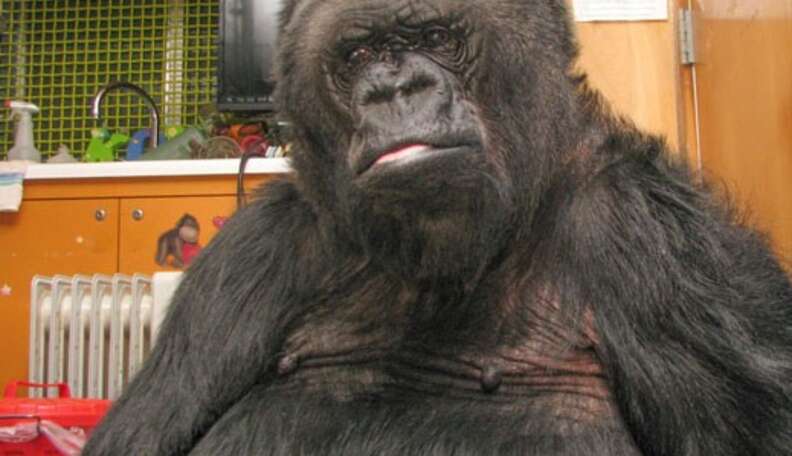 Koko is said to be "extremely sad" over news that Williams had died.
The Gorilla Foundation, like so many others, offer their condolences -- but at the same time ask people to celebrate all he did on behalf of gorillas, like Koko:
"Koko and Robin's encounter is a supreme example of how humans and gorillas can overcome interspecies boundaries and express the highest form of empathy - embracing differences. Robin's ability to just 'hang out' with Koko, a gorilla, and in minutes become one of her closest friends, was extraordinary and unforgettable for Koko.
"And when you remember Robin Williams, remember that he is not only one of the world's most beloved entertainers, he is also one of the world's most powerful ambassadors for great ape conservation."