An entirely white squirrel has surfaced in England - and she needs help.
The albino squirrel, while awe-inspiring, is also just a baby. And no one knows why, exactly, she's all alone.
"The baby squirrel came in to us via the RSPCA, and at present, all we know is that it 'came down from London,'" Dave Risley, of Folly Wildlife Rescue, told The Dodo on Wednesday.
But the mysterious white squirrel's origins remained largely obscure by Friday, though some new clues surfaced.
"Apparently, it was left in a cardboard box on somebody's doorstep in London," Risley told The Dodo. "It was cold and wet, so perhaps was an orphan."
Now known as Polly, the little squirrel is being hand-fed at her foster home so that she can gain her strength, like many other wild animals who comes into Folly's care.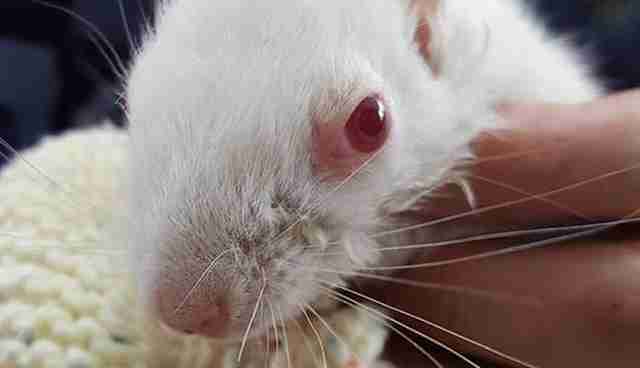 But the people at Folly Wildlife Rescue know how rare it is to have someone like Polly in their midst. They have only ever had one squirrel like this before - and that was 10 years ago.
"Although unusual, they are seen from time to time," Risley said. "You often get them in a certain area."
Risley did speculate about what might have happened to bring the rare baby to his care. "People who pick these baby animals up, often leave them at the houses of individuals who are perhaps known for being animal lovers," he said. "But as we don't have any more information, can't know for sure."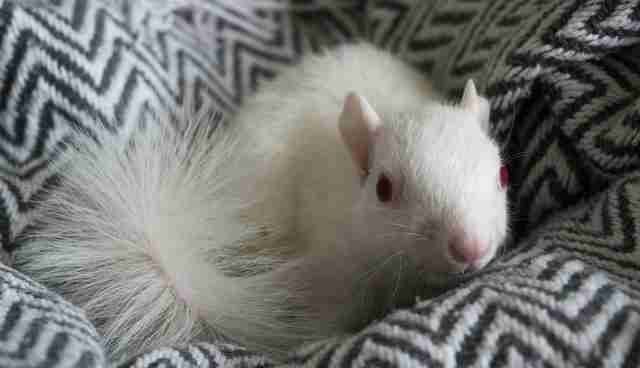 Nevertheless, Polly is doing very well, according to Risley. In the next week or so, she'll be grouped up with some other rescued squirrels so she can continue her recovery in good company.
We may never solve the mystery of the white baby squirrel, but Risley seems unconcerned. "At the least that person then took her to the RSPCA, who passed her on to us for care," he said. "So it's a happy ending."