Man Hears Cries From Dumpster, Makes A Very Rare Discovery
Sometimes the natural world's most remarkable wonders can be found in the least appealing places.
Earlier this week, James Butler was walking through Coonskin Park in West Virginia, when he heard some faint crying noises coming from within one of the dumpsters on site. Naturally, he decided to investigate. Little did he know, however, that he was about to make a very, very unlikely discovery.
Peering inside the large waste receptacle, Butler discovered five adorable young raccoons who had gotten trapped inside. But one was a bit different than the rest. Can you guess which?
Hmm. Nothing odd about these two.
This one is pretty standard as well.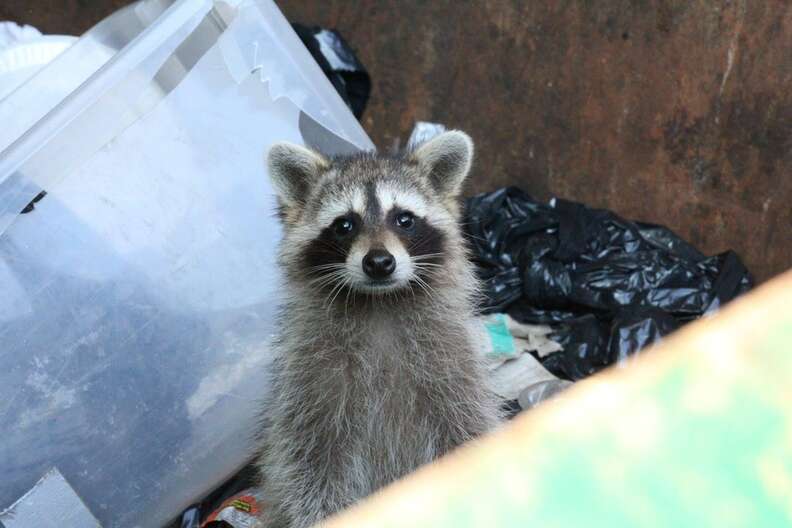 Ah, there's the odd raccoon out.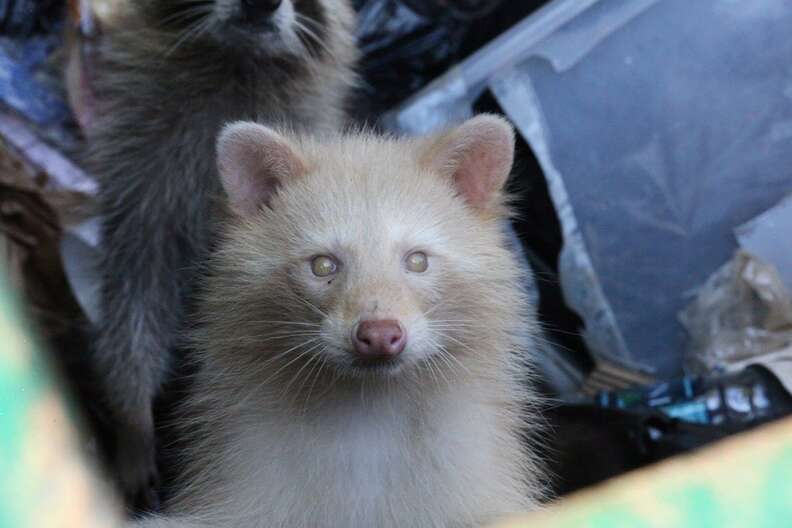 Sure enough, one of the little raccoons Butler stumbled across appears to have been born an albino, trading in the species' distinctive bandit-mask for a more angelic coat of white fur.
But such a sighting isn't just breathtakingly cute, it's exceptionally rare. Experts say the condition affects only about one in 500,000 raccoons - meaning there's a better chance of being struck by lightening than spotting one in the wild.
Fortunately, Butler didn't let the startling discovery distract him from what had brought him to the dumpster in the first place. After snapping a few photos of the pale raccoon and his siblings, he went about aiding in their escape - taking a lesson from his remarkable find.
"The rescue was a simple matter of putting a board in the dumpster so they could climb out," Butler wrote on Facebook. "The incident reminded me that in this day and age, for industrious and opportunistic raccoons, a dumpster is often their natural setting."