Beloved Zoo Elephant Euthanized After Decades Of Suffering In Captivity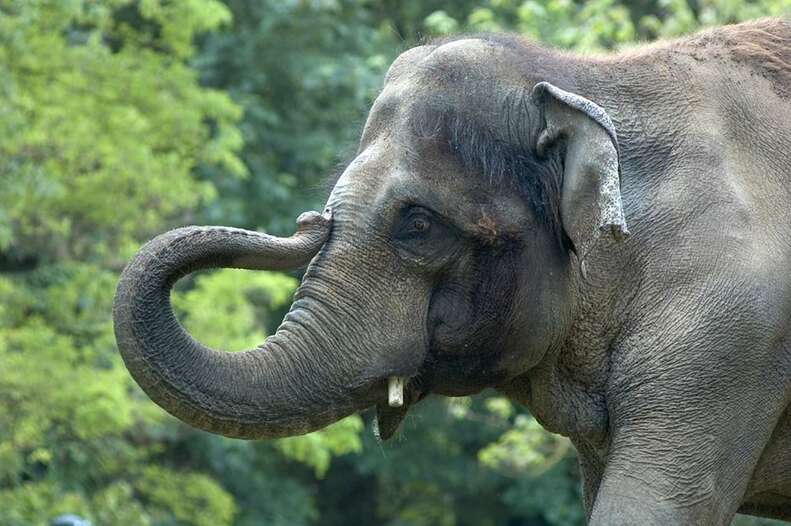 <p><a href="https://www.facebook.com/oregonzoo">Facebook/The Oregon Zoo</a></p>
<p><a href="https://www.facebook.com/oregonzoo">Facebook/The Oregon Zoo</a></p>
A 31-year-old Asian elephant named Rama was euthanized at the Oregon Zoo on Monday, following complications from a severe injury he suffered at the zoo 25 years ago.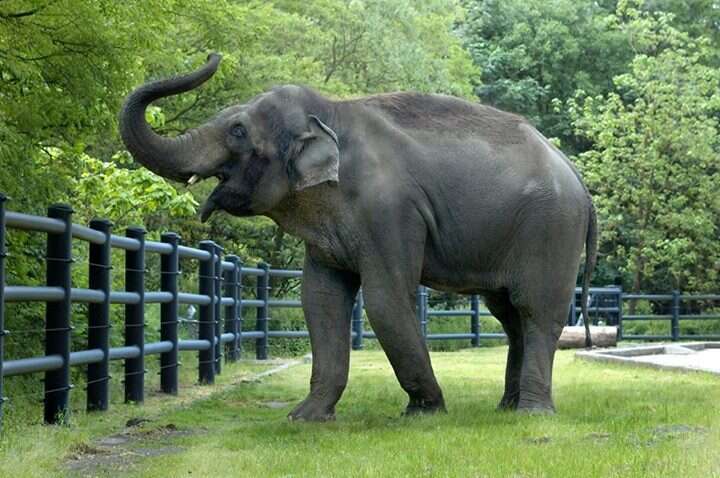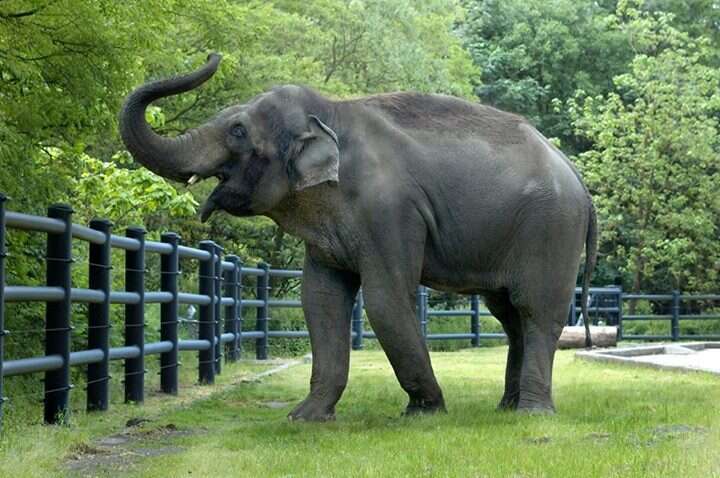 Zoo officials were quick to say that Rama's injury wasn't a result of his captive status, even though it happened when he fell into a man-made moat, which has since been filled in.
"Rama sustained the injury in 1990, when older female elephants began to push the young, sexually maturing bull out of the herd, something that occurs naturally in the wild," said zoo deputy director Chris Pfefferkorn in a statement. "During this process, Rama fell into a moat that in those days surrounded the elephant area."
The injury was serious, and for years, Rama distributed his weight among three legs. This eventually took its toll on the animal, and the zoo says Rama's health plummeted in the last few weeks.
"The treatments that had been successful for many years were no longer easing his discomfort, and so - with sadness and compassion - our animal-care staff decided the most humane course of action was to euthanize him," the zoo wrote on its community Facebook page.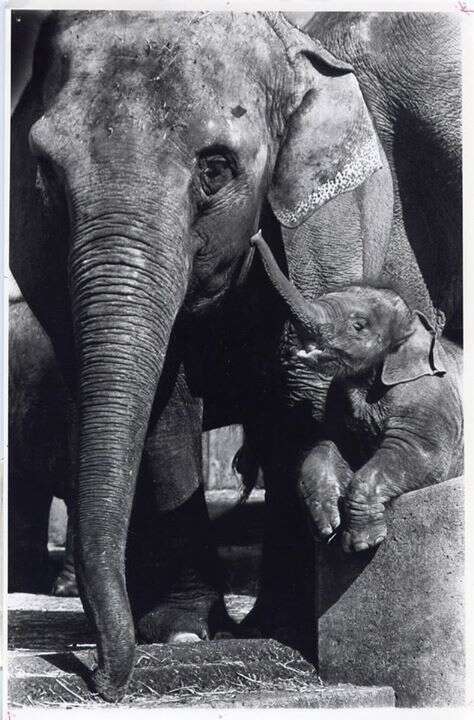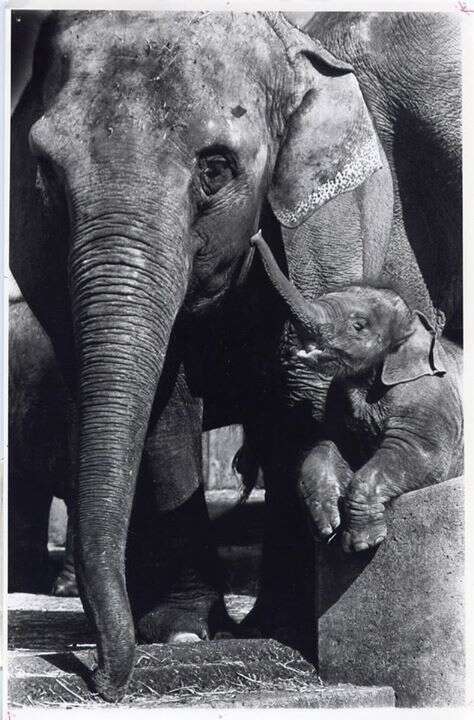 Critics say Rama died of being a zoo elephant.
Joyce Poole, who has been studying wild elephants for nearly 40 years and is the founder of the Kenya-based organization Elephant Voices, told The Dodo she disagrees that Rama's leg injury was the result of behavior found in the wild.
"It is not normal behavior for females to push a male member of their own family out of the group," she said. "Once young males leave their family of their own accord at about 14 years of age, they may join other families for a few hours, days, months or even a year. While visiting other families, young males may push their weight around and they are sometimes put into place by a matriarch or a coalition of females."
In the wild, Poole says, "it would be extremely rare - I have never heard about it - for a male to sustain injuries in this way. This is because in the wild elephants have enough space to get out of the way. What happened to Rama is one more reason why elephants should not be held captive in traditional zoos."
Whether or not Rama's captive status was responsible for his death, he did suffer physically over the decades he spent injured in the zoo.
Courtney Scott, the board president of Free the Oregon Zoo Elephants (FOZE) - which has been advocating that the Oregon Zoo elephants be sent to a sanctuary - told The Dodo she's been following Rama's health for years and was upset to hear of his death.
"Rama has always looked very sad to me," she said. "I have video of him bobbing his head for an hour. Just to see him walk across the yard was painful. He had to drag his leg."

Scott and other welfare advocates note that a bobbing head is widely considered stereotypical behavior for elephants in captivity.

Rama's difficult life was cut far short of the expected life span of his wild relatives. Shermin de Silva, a scientist and founder of Trunks & Leaves, which promotes the conservation of the Asian elephant, says Asian elephants on average live into their 50s in the wild. Females will live into their 60s.
According to the Association of Zoos and Aquariums, Rama was born on April 1, 1983. He was the son of Rosy, the Oregon zoo's first female elephant, who was captured from Thailand and ultimately died in 1993. Packy, Rama's father, is currently the oldest Asian male elephant in North America, the zoo says. Packy will be 53 on April 14; he was born in captivity but his parents were born in the wild.
Scott blames the Oregon zoo for Rama and Packy's health problems and says FOZE will request a necropsy report from the zoo.
"Rama and Packy have never lived anywhere else but the 1.2 acres at the zoo," she said. "They have never had a chance to live their life as a real elephants. They both have been sick, they both have had tuberculosis, they both have had foot disease, Packy has lost weight from all of the medications he's on." In fact, says Scott, "I always thought Packy would be the one who died."
FOZE protested the zoo on Packy's birthday last year. Packy has fathered seven calves. With Rama's passing, only two are still alive.
Scott says the Oregon Zoo's aggressive breeding program has resulted in grim fates for its young elephants.
"They want to increase their herd," she said. "And many of the elephants born at the zoo have died or gone to circuses. It is not a happy situation to breed elephants in captivity."
During his short and painful life, Rama was famed for his soulful paintings, which were featured in galleries and exhibitions. The zoo said Rama had "an unusually sweet temperament."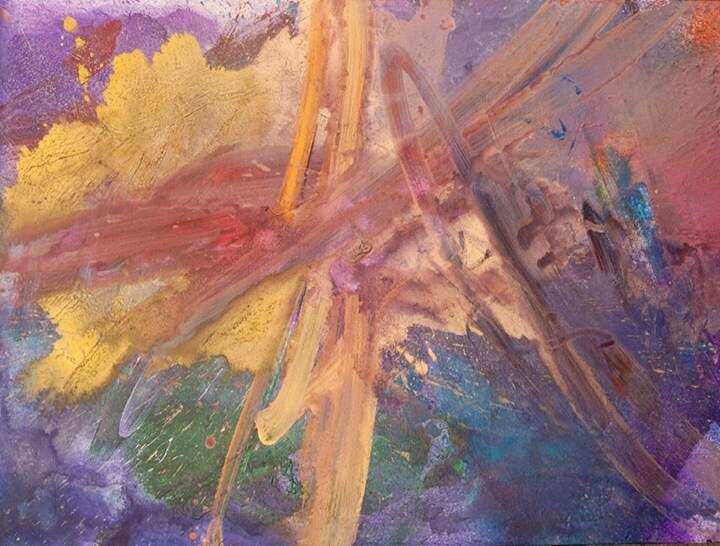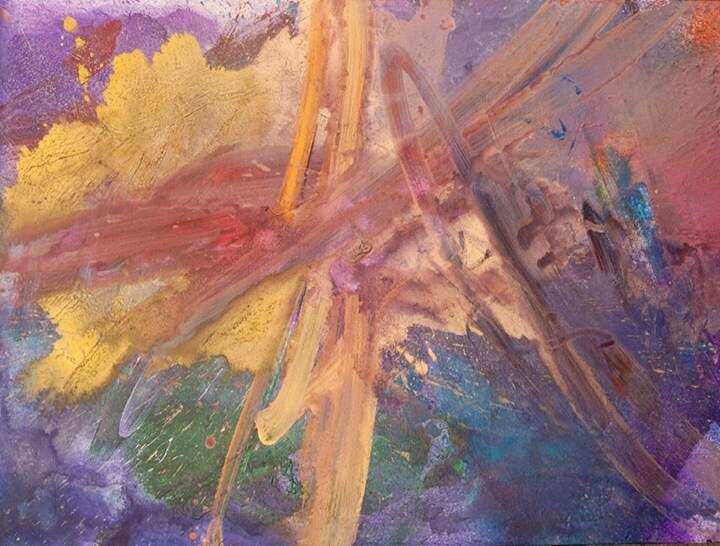 The Oregon Zoo did not immediately respond to requests for comment on how the other elephants - especially Rama's dear friend Chendra (below, with Rama) - are responding to his death.