Baby Pig Helps Paralyzed Raccoon Find His Way Around The House
"We have bought tons of pet wheelchairs for Chance but he gets mad and refuses to use them."
When Chance arrived at Keila Edwards' home last year, it was obvious that returning this baby raccoon to the wild wasn't an option.
At just 4 weeks old, his mother was hit and killed by a car - while she was carrying him in her mouth. Chance's back was broken, leaving the tiny animal paralyzed.
Edwards, a wildlife rehabilitator, would need a hand to get Chance back on his feet.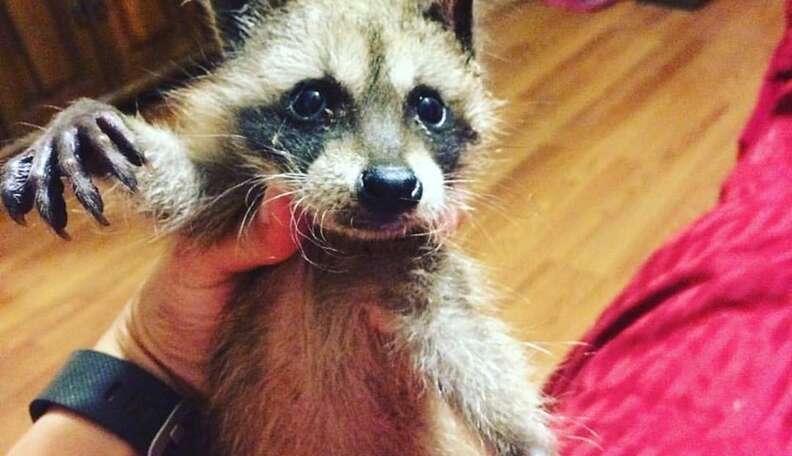 Instead, she got paws.
After all, her cat, Stinky, knew a thing or two about rebuilding a life from tragedy. He had been dropped off as an orphaned kitten at Edwards' home in Kentucky, his mother's umbilical cord still dangling from his his belly.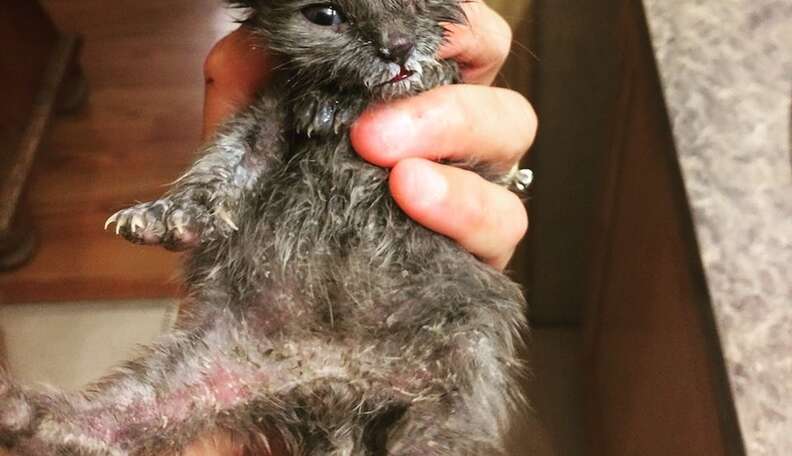 But Stinky got big and strong. And he would make sure Chance would too.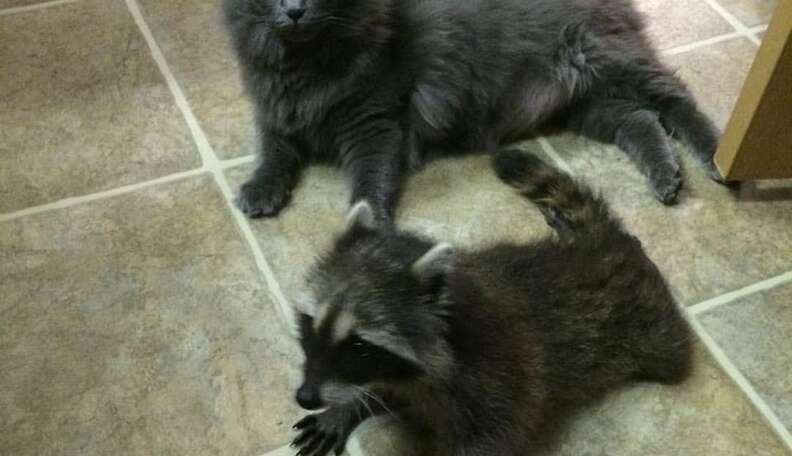 Not long after that, a couple of pigs - Albert and Gilbert - arrived at Edwards' home.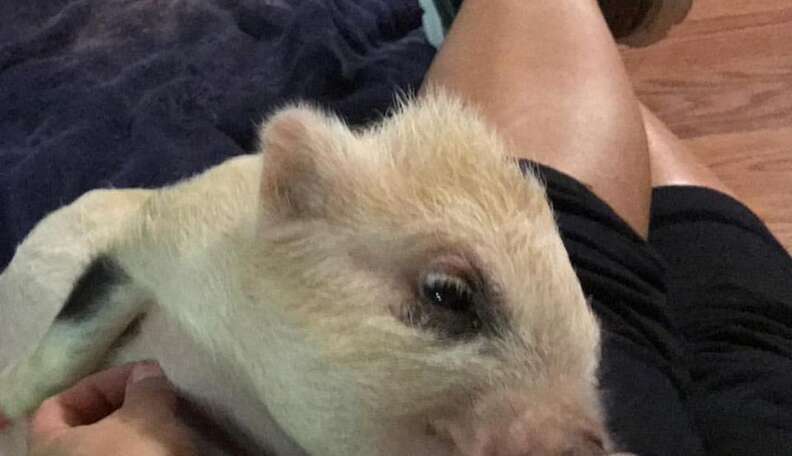 Although they were still babies, the piglets must have sensed Chance needed a little extra help.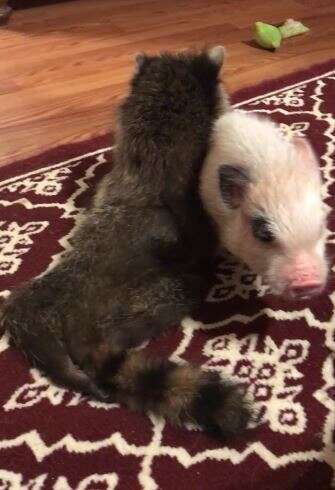 The most important thing Albert and Gilbert did for Chance was show him he's really not so different.
"Those pigs seek out the raccoon in whatever room he is in," Edwards says. "Both drag [their legs] beside him like he does.
"It's like they're showing him they can do the same as him and get down to his level," she adds. "I never dreamed these pigs would do so well with the raccoon, but they have."
And Chance returns the favor, obsessively grooming the piglets from head to hoof.
The animals aren't the only ones at Edwards' home who benefit. Edwards runs a special program where she invites young people who have experienced trauma and loss to help take care of the rescued animals.
So far, more than 30 children have volunteered at her facilities.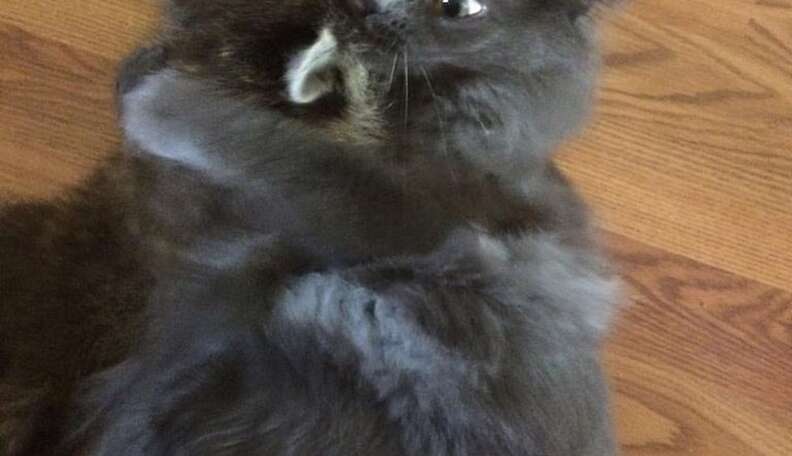 That's not to say Chance doesn't still have challenges he has to face alone. He will never walk on all four paws again - an issue complicated by the fact that he hates wheelchairs.
"We have bought tons of pet wheelchairs for Chance but he gets mad and refuses to use them," Edwards says.
But then Stinky, once again, comes to the rescue. Whenever Chance rolls onto his back and has trouble getting upright again, the cat swoops down and flips him over.
There's also the issue of diapers. Chance has nothing but contempt for them.
"He can't stand them and throws a temper tantrum like 3-year-old when I make him try to use one," she says.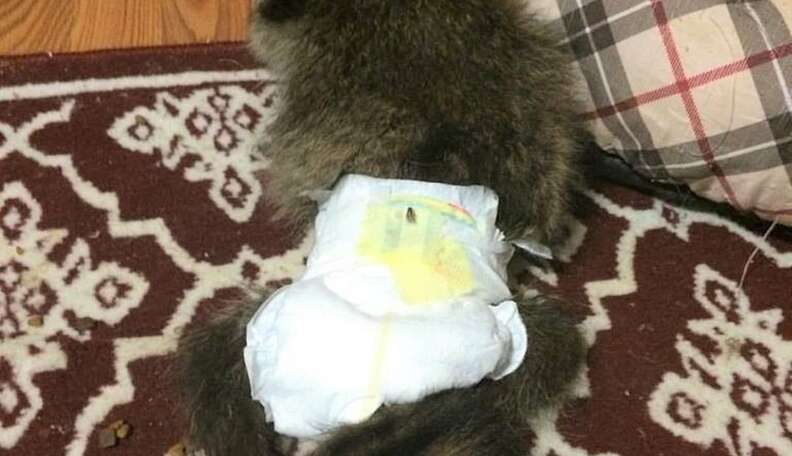 So, Edwards, who refuses to keep Chance in a cage, follows him around the house with a mop.
Luckily, one thing Chance really likes is bathing.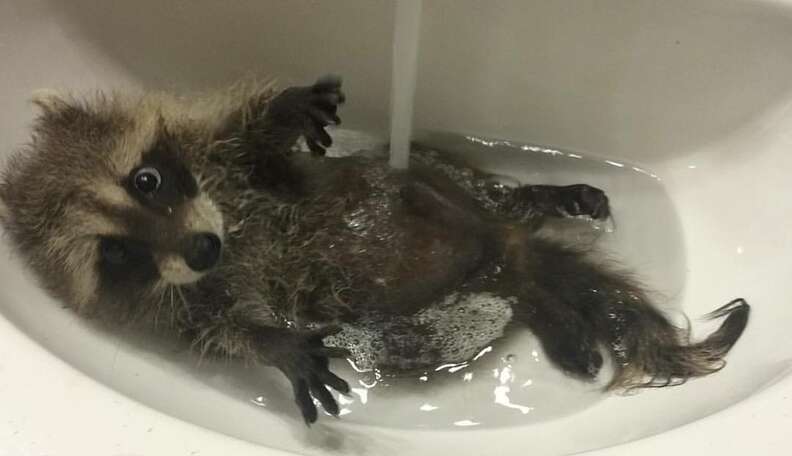 Another thing Chance happens to really, really like? Toys.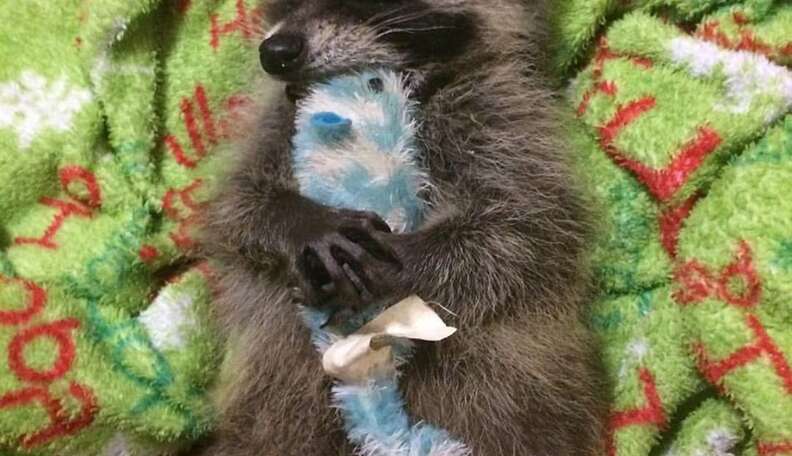 "He knows when you come in from the store and hears the bags," Edwards says. "He comes running to see what toy you bought for him."
And don't even think about coming home empty-handed.
"He will fuss and throw those hands up in air and have really good fit if something doesn't go his way," Edwards says. "People don't realize how spoiled this boy is."
Indeed, Chance has developed a taste for having everything in his life just right.
"Every morning and night he gets his cooked chicken and ground beef," Edwards notes. "And at lunch he goes for Stinky's cat food."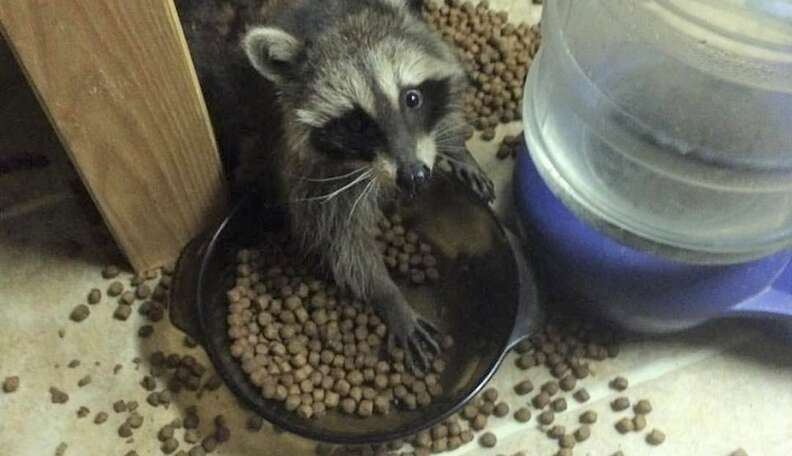 And when it's time for bed, Chance settles into fresh covers, paddles his two good legs in the air and, finally, goes to sleep.