This rabbit won't let anything stand between her and freedom. Even a wall that's twice her size.
When this rabbit's owner decided to block off the staircase, the rabbit wasn't happy. And so she decided to get over the barrier in any way possible.
She spent the next several minutes plotting her escape - while trying to look as casual as possible.
"Me? No, I'm just looking at the wall."
YouTube/martin or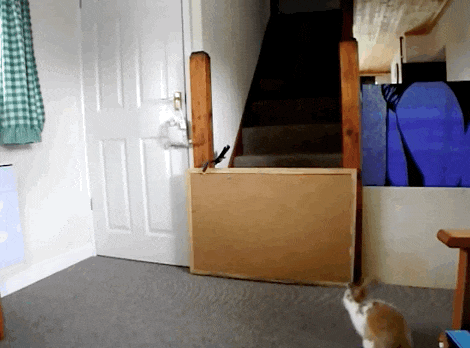 "Hey, maybe if I ... nope, just passing by!"
YouTube/martin or
Finally, she's had enough plotting and decides to just go for it - bouncing off the top of the wall in the most magical leap to freedom.
YouTube/martin or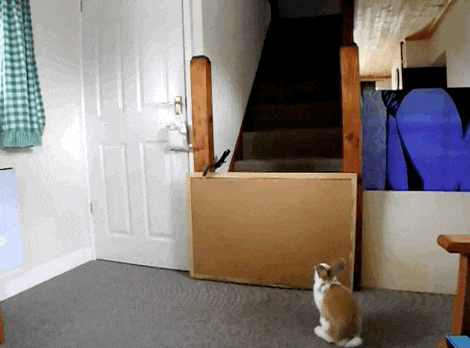 Rabbits are notoriously mischievous - especially when it comes to escaping. We're guessing this bun's owner set up the camera after he found her upstairs one too many times with no idea how she got there.
You can watch the full video below (though skip to 1:25 for the payoff if you don't want to watch all the suspicious bunny plotting).