A Whole Family Of Rabbits Was Thrown Out Like Garbage
Two people were walking their dogs in a park in London when they witnessed the unthinkable.
Someone in a car pulled over, opened up the trunk of a car and threw out seven objects, one by one.
On closer inspection, it was a family of seven rabbits - a mother, a father and their 12-week-old babies - tossed out like trash.
The Mayhew Animal Home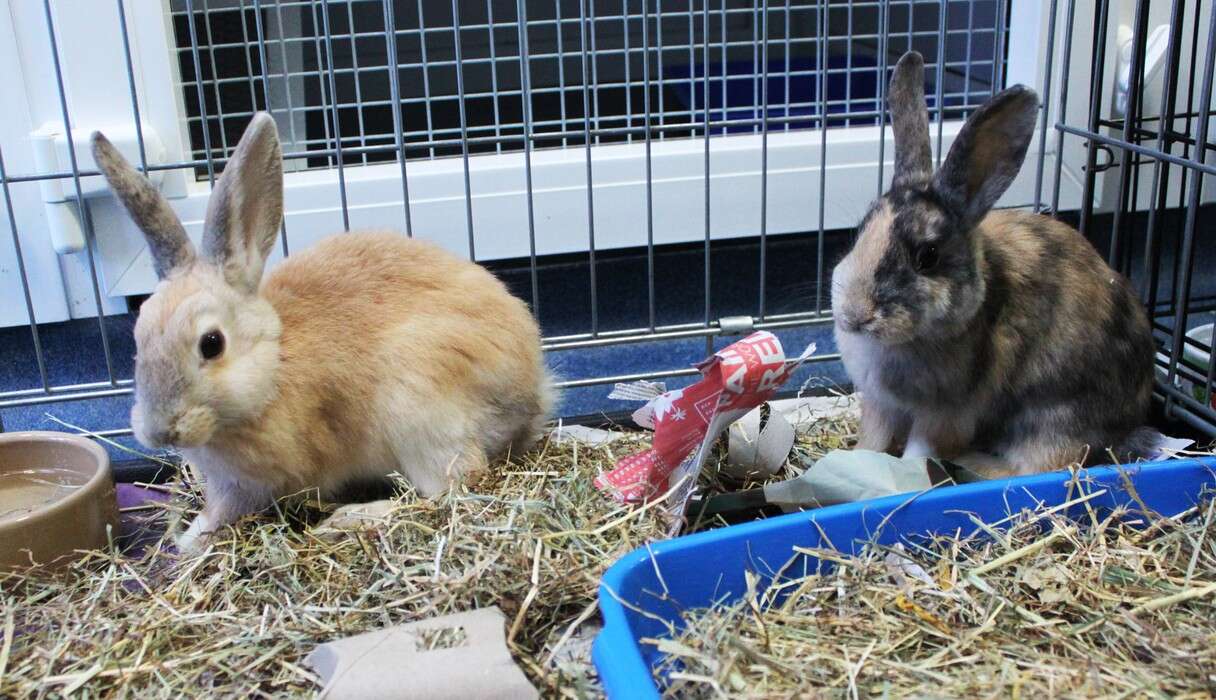 When people at The Mayhew Animal Home heard about this abandoned family, they acted quickly to help. Luckily, all seven rabbits were in good health when they arrived at The Mayhew.
The Mayhew Animal Home
"Thankfully the rabbits appear to be in good health, but are just in a little shock of course," Zoe Edwards, animal welfare manager at The Mayhew Animal Home, said in a release provided to The Dodo. "To dump rabbits like rubbish is a terrible act. We're so glad that the rabbits were spotted in time and weren't left to fend for themselves."
Edwards pointed out that the plight of this rabbit family was probably caused because the parents hadn't been neutered. "The rabbits had the five babies and their owner probably couldn't cope," she said. "We offer low cost neutering for rabbits, as well as cats and dogs, so there is no excuse not to get pets neutered."
The Mayhew Animal Home
The family is getting comfortable in their temporary home, snuggling up together and eating well. Once they're ready, they'll be re-homed through a rabbit rescue organization.
In the meantime, rescue workers at The Mayhew have given them names: The dad is called Mulder and the four boys are called Dana, X-Files, Scully and Fox. The mom was named Fifi Trixibell and her daughter is called Toni Collette.
The Mayhew Animal Home