This curious pup made a new friend at the park -- or so he thought.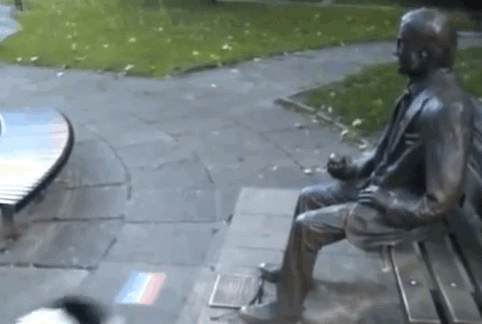 But this strange new friend had no interest in playing or scratching ears.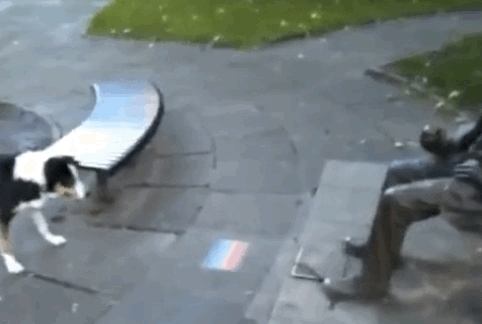 The friendly canine tried prompting his new friend to do something -- ANYTHING.
The bizarre human didn't even react to a fetch invitation.