Brynja the puppy is feeling a little ... protective over her water bowl - so she carries it around so none of her bigger siblings can drink from it.
"It's mine! You can't have it!"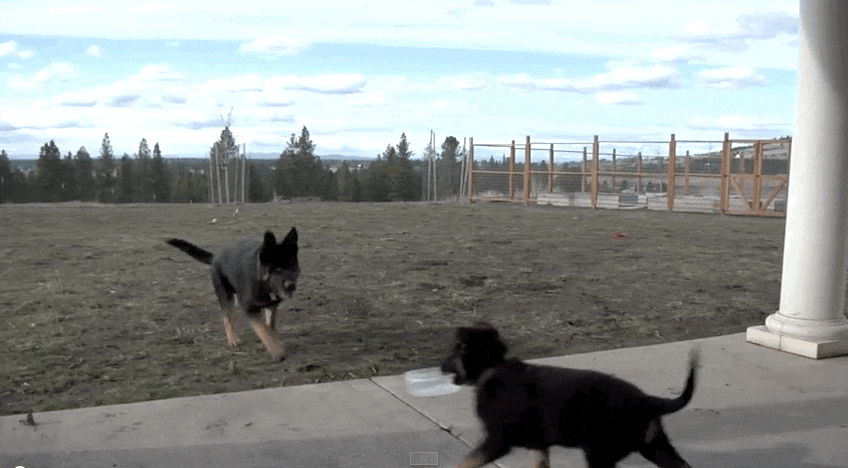 Finally, she retires to bed for the evening - but not without her precious water bowl.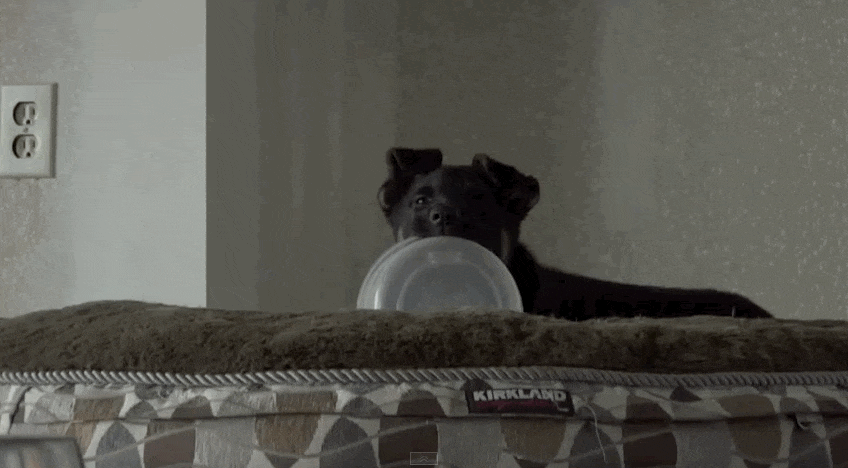 Watch the whole video here: