When Jennifer Williams pulled up to a breeder's house in Southern California, it wasn't hard to spot Willow.
"I see these five perfect little puppies running around the yard," Williams says in a video posted to YouTube. "And then I could see the one I needed to get."
"She was just floundering around in the yard, flat on her stomach."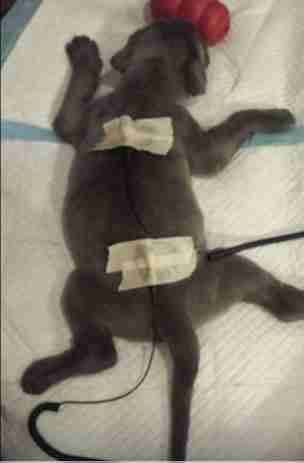 Willow, a Neapolitan mastiff, was the one nobody wanted.
Unless, of course, you're the founder of 2nd Chances Rescue, a Norco, California-based group that specializes in the seemingly "unsavable."
Like Willow.
She was born with swimmer puppy syndrome, a disease marked by a flat, shallow chest and limbs jutting directly outward.
"Willow absolutely could not walk," Williams says in the video. "There would have been a food bowl that was there, but she wouldn't have been able to get over to it."
"She probably would have starved," she says.
And, it seems, the owner wouldn't have missed her if she had. Williams says the breeder had posted a message on social media claiming the puppy was going to be "thrown out."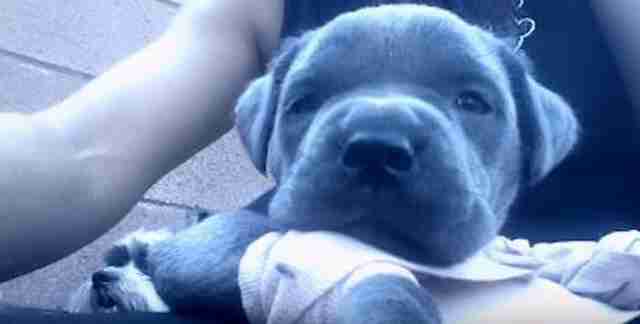 "As soon as I saw her, I knew I needed to get started right away," Gina Gould, the therapist who first examined Willow, says in the video. "It was pretty severe."
She used a tool called an acuscope to stimulate Willow's spinal cord.
After just a few days, Willow was taking her first steps.
A few weeks later? She was running.
And then Willow met water. It was love at first splash.
"Willow has come so far. She's developing and growing just like a normal puppy would," says Williams.
Today, Willow's former littermates - the perfect puppies who used to frolic in the yard while she lay paralyzed - have nothing on this 8-month-old wonder dog.
"She's a very, very special young puppy," Williams says in the clip. "She's very self-assured. And that's probably what helped her to survive. Because she knows what she wants and don't get in her way."
Indeed, this little puppy, once written off as a liability, was offered instead a world of possibility. And she dove right in.
Want to support 2nd Chances Rescue and its mission to help countless animals like Willow? Consider making a donation here.