10 Tips For Snack Time — From Puppies
1. Synchronized eating always makes things more fun.
(Giphy)
2. Just because things look interesting doesn't mean they'll taste good ...
3. ... The same is true for leaves.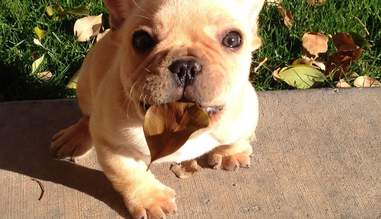 4. Try to be patient when waiting your turn for treats, even though it's kind of hard.
(Giphy)
5. If you make a bit of a mess, that's okay ...
6. ... But try to get more in your mouth than on your face.
7. Don't get so excited for food that you lose your balance.
(Giphy)
8. Valiantly defend your treats from any moochers!
(Giphy)
9. It's also okay to be a little bit sneaky when snacking.
(Giphy)
10. Always remember that if you end up in a delicious post-meal slumber, you're doing it right.