Cop Rescues Dog Who Fell Down A Drain — And Becomes His Dad
As police officers were leaving a call at a Florida home this week, they heard something that stopped them in their tracks.
A faint whimpering.
As the St. Lucie County Sheriff's Office recounted on its Facebook page, deputies followed that cry to a septic drain in an empty lot.
At the bottom of that drain?
A sopping wet puppy, unable to climb back out.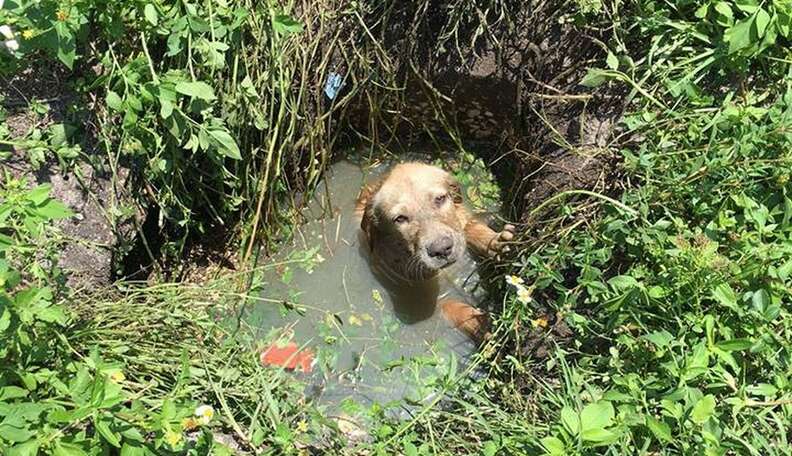 It didn't take them long to haul the tired, terrified dog from the drain.
After giving him a bath - well, several baths - and trying to find his owner without luck, Officer James Gettings decided their meeting was more than a coincidence.
Fate had brought them together. And together they would stay.
Gettings named the puppy Puddle, naturally. And, in no time at all, the dog who came from the bottom of a drain found himself at the top of the household hierarchy.
Today, he rules the bed...
... lords over the shoes.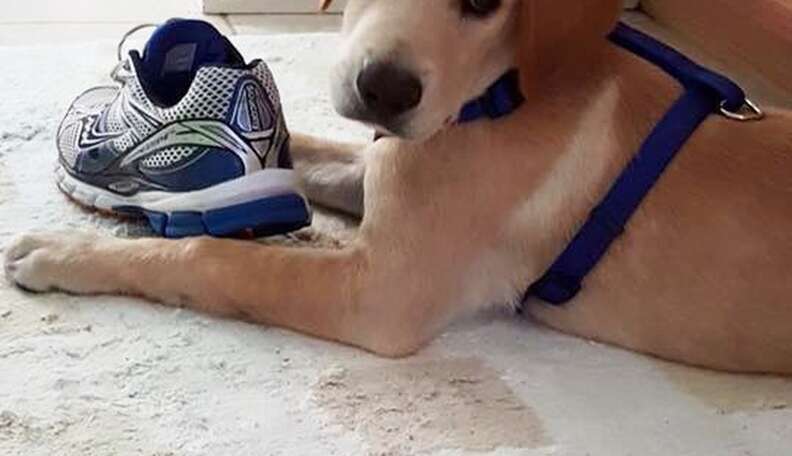 And, thanks to Gettings, owns a future.