Tiny Puppy ​Really, Really​ Doesn't Want To Live At Pet Store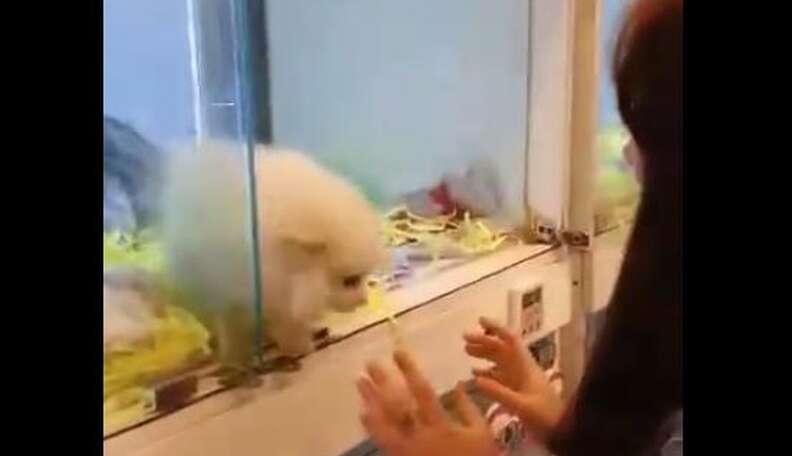 This happy little puppy was put into a cage ... and then decided he didn't really want to be in there.
He sees the door is open and hops right out:
He was ok with going back in ... as long as he could come right back out again.
This cheery little guy just wants to come out and play, and who can blame him? Even if this isn't a pet shop supplied by puppy mills, there are still a lot of places out there that put profits over the welfare of pets. You can do your part by adopting pets from shelters rather than buying them from shops. And of course, pets are equally lovable wherever they come from.
Watch the full video of this sweet puppy leaping into his friend's arms to play: