Couple Finds The Best Way To Introduce Their Rescue Dog To The World
"It's kind of like having a newborn."
Cristy Sartwell has worked as a professional photographer for last five years, shooting bridal portraits, high school photo sessions and engagement announcements. But recently, she got an unusual request from her 19-year-old daughter, Kennedy Sartwell.
Last week, Kennedy and her boyfriend, Jake Terry, adopted a puppy, and they wanted to do a photoshoot to announce their adoption news and reveal the puppy's gender.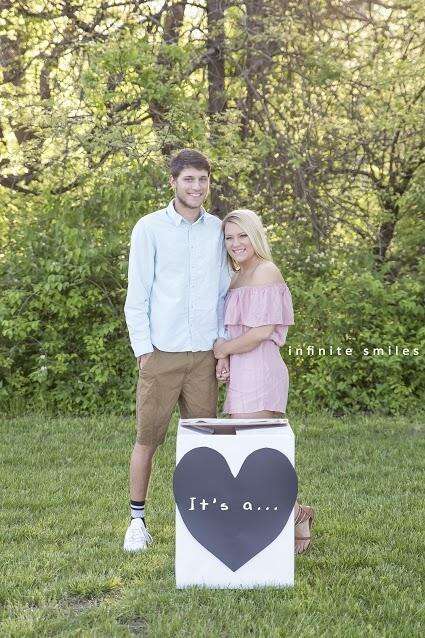 Cristy Sartwell was initially reluctant to do the photo shoot, mainly because she was busy with other work. "She had to convince me actually," Cristy Sartwell told The Dodo.
But Cristy ended up agreeing to do it - and it turned out to be a great success.
The puppy, whose name is Raven Michele, acted just like any puppy would during the photo shoot - she was playful, mischievous and very uncooperative.
"We tried to do a posed family shoot, and she was having none of that, and that's how the picture of her running toward me evolved," Cristy Sartwell said. "I said, 'Just hold her, let me lay down.' And I got her squeaker toy and got her attention."
For the gender reveal, they tried to put Raven inside a cardboard box with a few pink balloons. But this turned out to be tricky.
"She was maybe in the box for 20 seconds," Cristy Sartwell said, "but she was all over those balloons, so we hurried up and opened the box so she could come out."
Cristy quickly figured out how to improvise - and put herself in Raven's shoes or, rather, her "paws."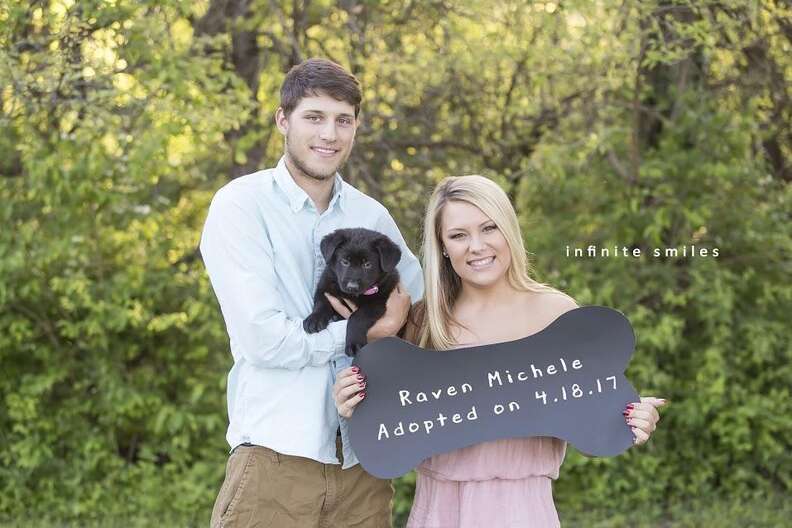 "I said, 'I think if you guys kiss, she's going to look up at you, so just hold your kiss and I'll take pictures,'" Cristy Sartwell said.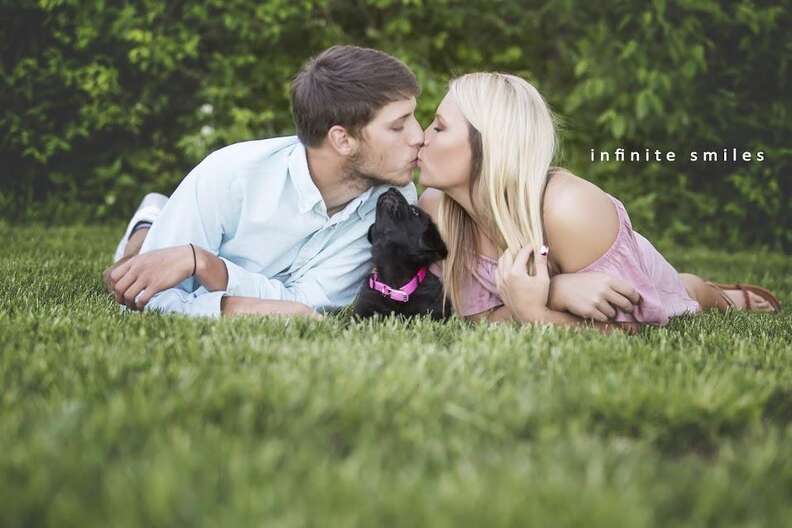 It worked. And Raven had a blast.
"She seemed to have a good time," Cristy Sartwell said. "She really likes to eat dandelions, so she was chasing all the little white dandelions that were blowing."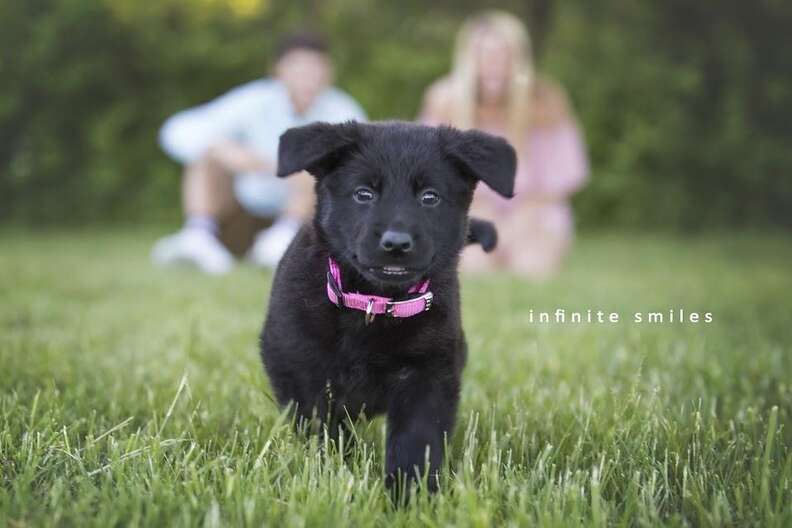 Kennedy couldn't be happier with the result of the photo shoot - and she loves being a new puppy mom, despite the challenges.
"It's kind of like having a newborn," Kennedy Sartwell said. "We're up at 2 o'clock and 4 o'clock and 6 o'clock in the morning taking her out to go to the bathroom. She's whining a lot because she wants to play, she wants to eat, she wants to sleep."
Cristy Sartwell also loves having a new "grand-puppy."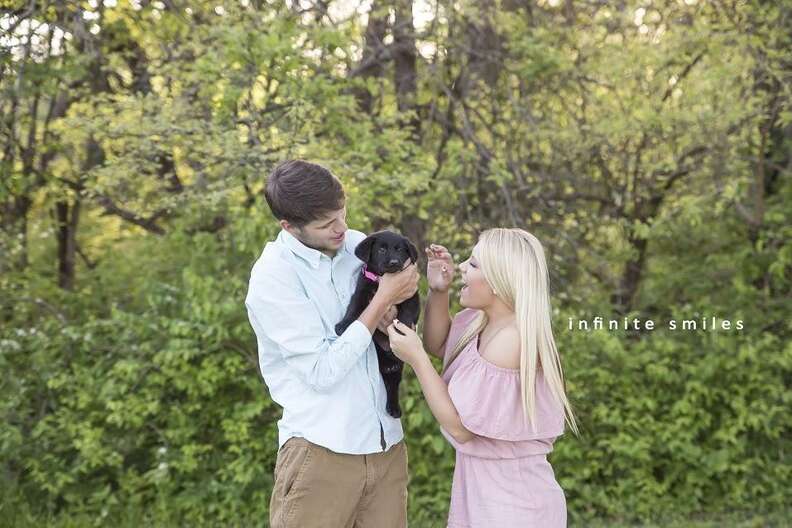 "We are very excited to have a new family member and I'm extremely grateful that we were able to find the time to fit in this gender reveal," Cristy Sartwell said. "I think it's wonderful the way people have embraced owning dogs and cats. I think we'll be seeing a lot more of this kind of thing - I think it's absolutely darling."
To see more photos of Raven, go to the Facebook page for Infinite Smiles Photography, or follow Raven's new Instagram account.