Puppy Mills Take A Hit As Pet Stores Required To Sell Rescue Dogs Only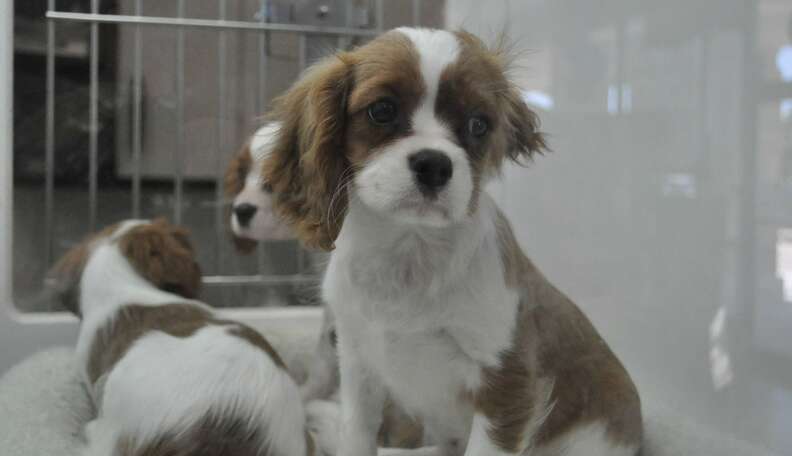 <p> <a href="http://www.reddit.com/r/aww/comments/1ed2vu/went_to_a_pet_store_in_dallas_today_here_are_10/" target="_blank">Reddit/Branzilla91</a> </p>
One county is doing its part to put puppy mills out of business.
In a victory for animal rights, Montgomery County, Maryland, has unanimously passed a new bill that bans pet stores from selling any cats or dogs who don't come from a shelter or rescue group. The measure is aimed at preventing the sale of animals who come from puppy mills or other similar breeding facilities.
Although currently there are no pet stores in the county selling dogs and cats, the bill will make sure that if any were to open, they wouldn't be allowed to buy and sell animals from puppy mills - and they would help adoptable animals get a much-deserved chance to find a forever home.
County council member George Leventhal told local news outlet WTOP that the council heard from "thousands" of constituents who care about the issue.
This victory is an important one in the fight against puppy mills, and proof that advocacy can help save dogs from cruel and irresponsible breeding operations.
So far, over 59 cities and counties across the country have banned the sale of dogs and cats from large commercial breeders in pet shops. New Jersey recently passed a bill requiring pet stores to disclose where their puppies come from, a step in the right direction toward protecting the health and wellbeing of animals.