The Boss' Daughter To Chris Christie: Stop Puppy Mills Now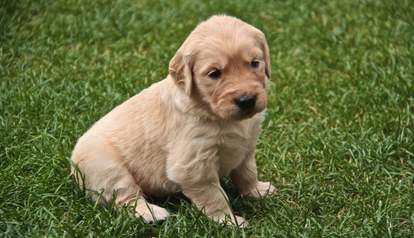 <p> <a class="checked-link" href="https://www.flickr.com/photos/honzasterba/3980943135/sizes/m/">honzasterba/flickr/cc by 2.0</a><span></span> </p>
The Boss' daughter is asking New Jersey Gov. Chris Christie to stand up to puppy mills.
"It is hard to believe, but currently, New Jersey pet shops do not have to tell consumers where the puppies they sell come from," Jessica Springsteen, competitive equestrian and daughter of the "Born in the U.S.A." star, wrote in a Jan. 16 letter to the governor. "New Jersey residents have the right to know where their pets come from."
A bill currently on Christie's desk would require pet stores to display information, such as breeders' names, about cats and dogs for sale, and would require them to make U.S. Department of Agriculture inspection reports available.
Without these details, consumers may unwittingly support puppy mills, say Springsteen and animal welfare groups like the American Society for the Prevention of Cruelty to Animals (ASPCA). At many puppy mills, dogs live in squalid conditions, and female dogs are "bred continuously to exhaustion," Springsteen wrote.
Debora Bresch, an attorney and lobbyist for the ASPCA, told The Dodo that roughly 70 stores in New Jersey sell dogs. With an estimated 500 dogs sold per store each year, Bresch believes the bill could affect the lives of tens of thousands of dogs. The bill would also prevent breeders who hadn't met federal standards from selling dogs in the state.
The New Jersey bill is similar to anti-puppy-mill legislation that was successfully passed in Connecticut in June. On a municipal level, cities such as Phoenix, Ariz., and Tacoma, Wash., have taken measures to ban the sale of puppy mill dogs.
The future of the bill looks promising. Despite Christie's refusal to outlaw pig gestation crates, the governor previously supported a ban on the sale of horse meat, which was championed by Springsteen, and this current bill has already unanimously passed the Assembly and Senate.
The bill supports "voters who care about their own dogs, consumers who want to be informed and, of course, the dogs," Bresch said. "It's a human bill as much as a humane bill."
The governor's office did not immediately respond to a request for comment.
This post has been updated to include the governor's veto of gestation crates for pigs.