Dog Is Too Weak To Walk To Rescuers, So He Crawls
His new family loves him so much
Of all the puppies rescued from a puppy mill in Arkansas earlier this year, no one fought harder to leave that dark place than Daniel - only he was so sick and malnourished, he couldn't take the steps on his own.
So he crawled.
But his rescuers - local authorities alongside staff from the Humane Society of the United States (HSUS) - were there for the tiny puppy, along with 294 other dogs saved from miserable circumstances.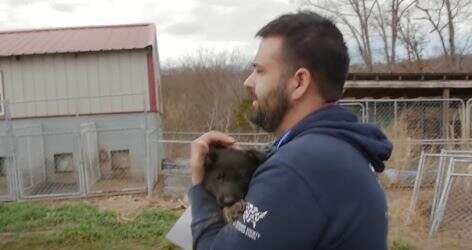 "I still remember seeing Daniel for the first time in that dark shed - crawling towards us through piles of dirt and feces, whimpering as if he knew we were there to rescue him," Jessica Lauginiger, a rescue responder, tells the Dodo. "He was full of fight and spirit from the moment we found him."
The dogs at this property in Madison County had been living in feces without access to clean food or water.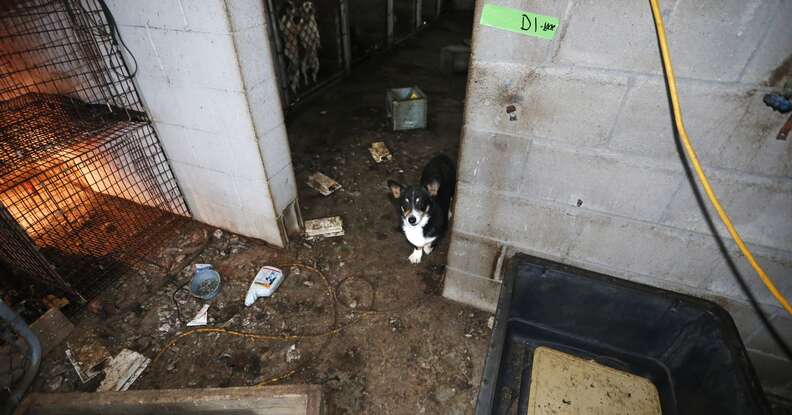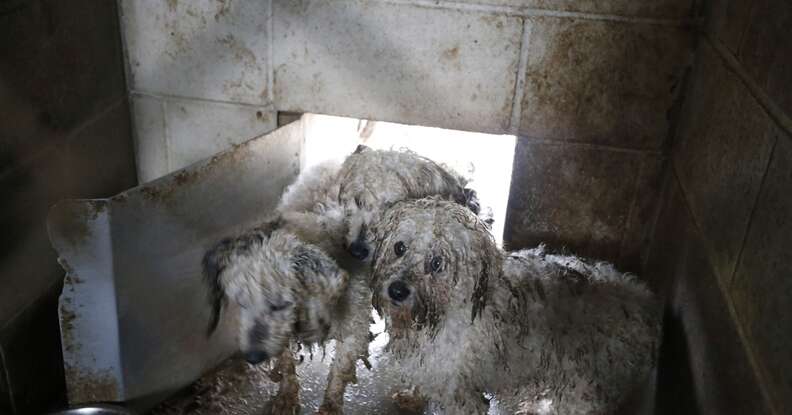 And on that day in March, all of them left that place for good.
"No animal should ever be forced to live in conditions like we've seen today," Jessica Lauginiger, puppy mills response manager for HSUS' Animal Rescue Team, said at the time.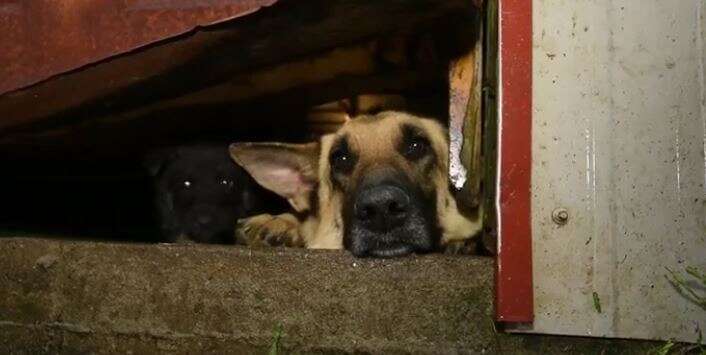 The dogs were transported to an emergency shelter, where they received urgent medical care.
And that's where Daniel found himself, at last, in good hands.
In just two weeks, Daniel was running. And, not long after that, Great Plains SPCA found him the family he was born to be with in Blue Springs, Missouri.
Today, while Daniel is still a puppy, there's no trace of his wobbly, timid former self.
Just a dog basking in the light of a real family.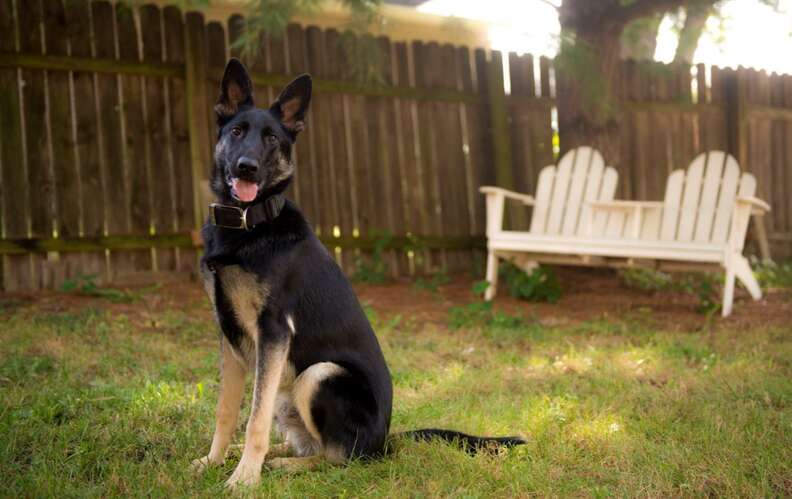 "He continues to thrive and is enjoying all of the love and attention he deserves," Lauginiger says.
Support the Humane Society of the United States in its fight against puppy mills here.
You can also watch a video of Daniel's rescue below.