Family Finds Out About Puppy Mills The Hard Way
They were so upset about where their puppy came from, they decided to rescue two dogs from shelters.
Nicole Bacani's first dog came from a puppy mill.
Of course, she didn't know it when she first picked Rocky, a miniature pinscher from an online breeder. But no sooner did she and her husband, Kres, pick up the tiny dog from the airport than the signs of a traumatic past emerged.
Rocky weighed less than 3 pounds and was covered in fleas. Their veterinarian said Rocky's crudely cut ears looked to be the work of scissors. He also had pneumonia.
Telltale signs of a bulk breeding operation.
"This was before I knew about rescuing dogs," Nicole, who lives in New York City, tells The Dodo. "As I read about puppy mills, it opened my eyes to how puppy mills work. I vowed never again to have anything to do with that."
Except, of course, she would have everything to do with this little refugee having the best new life.
And a big part of that was having the best new family.
Sickened by what she learned about puppy mills, Nicole made good on her resolution to only rescue future pets.
The future would arrive sooner than she thought.
The couple happened to be taking some time away from the city in Rock Hill, New York. While on the trip, they decided they would rescue a dog when they got back to Queens. But then they thought, there's no time like the present.
"Why don't we see if there is anything here?" Kres asked.
So they paid a visit to the animal shelter in Rock Hill. That's where they found 3-month-old Hunter. He sat in his cage looking at them as if to say, it's about time.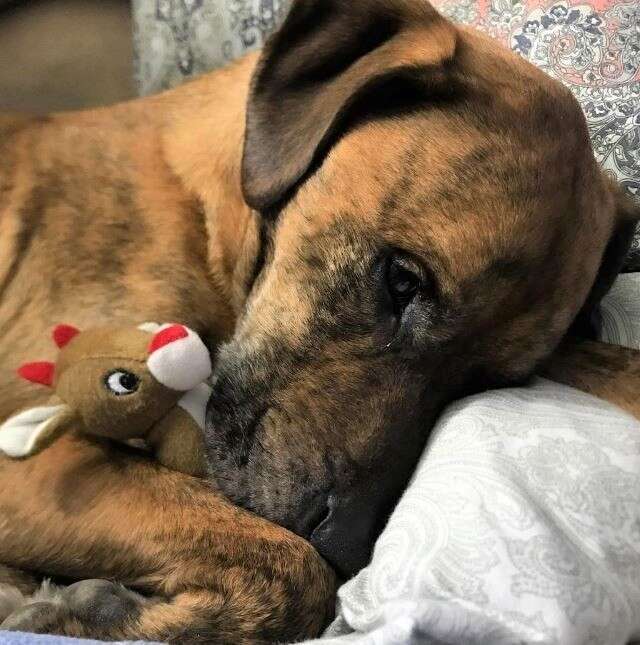 "I instantly fell in love with him," Nicole says. "We put our name down. The next day as we were coming back to Queens, they had processed our application, got a good recommendation and said we could take him now."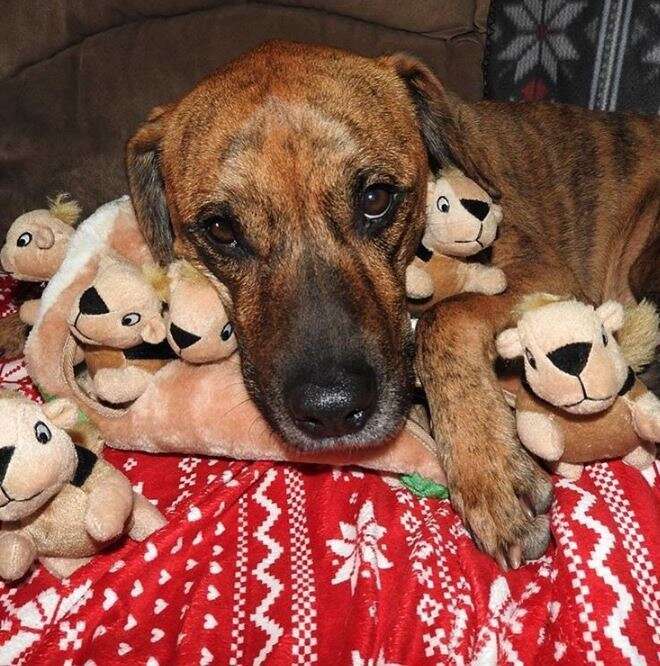 And so, on the July 4th weekend in 2009, Rocky got a brother.
It was only few months later when Kres, who was working in construction at the time, called Nicole to say, "Honey, promise you won't be mad."
A man had stopped in at the construction site with a pit bull. He was on his way to drop off the dog at a kill shelter.
"We'll keep her for the weekend," Kres said.
"Then I fell in love with her," Nicole recalls.
She wasn't the only one. Rocky and Hunter fell hard for the newest sibling too.
With some ground rules.
"Rocky rules the house," Nicole says. "With Rocky and Hunter there is sibling rivalry. Rocky is the boss."
But everyone loves Lexi the love bug.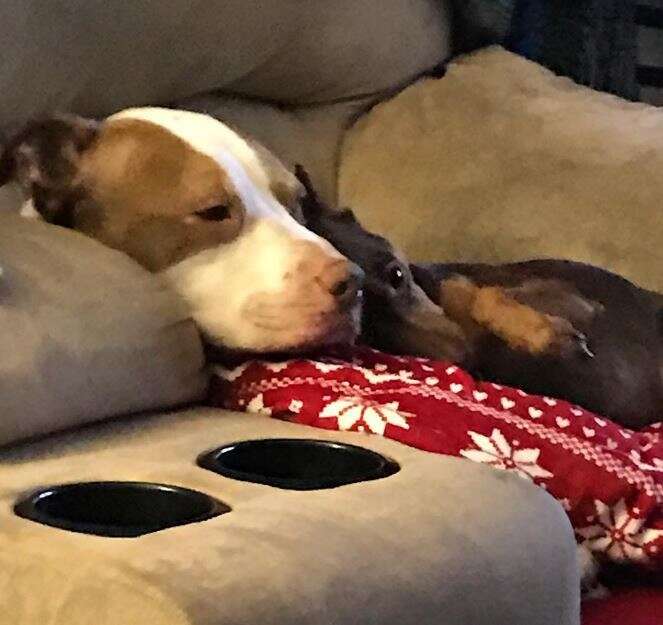 Rocky and Hunter made that resoundingly clear recently. Last year, Lexi had to undergo double ACL surgery, an excruciating and complex procedure to repair her knees.
While recovering, she wasn't supposed to move around much - a seemingly impossible prescription for a household with three dogs.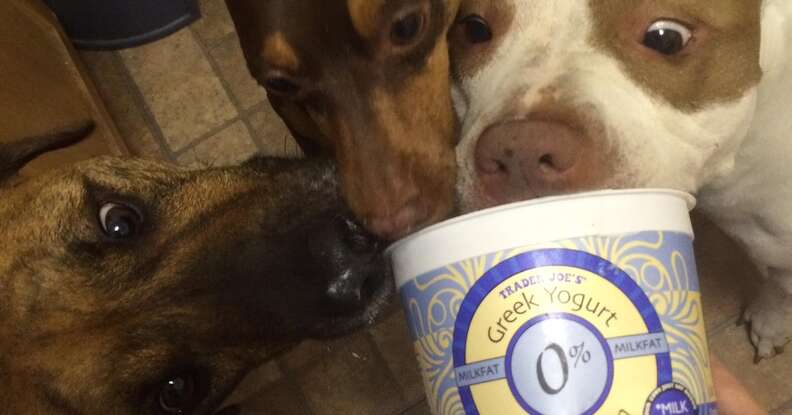 But Rocky and Hunter knew their sister too well. Sensing she needed the extra attention, they stayed close by her side throughout her recovery, making sure she didn't strain herself.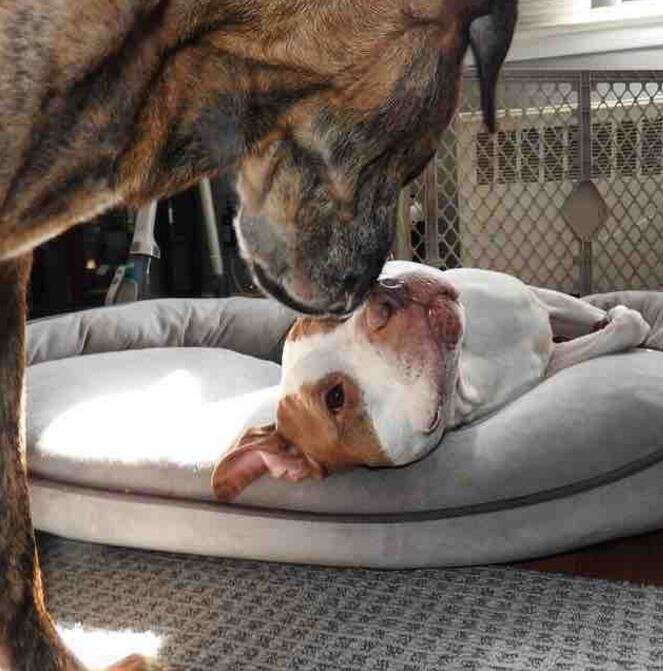 "It was amazing to see how they treated her and respected her and stood by her," Nicole says.