When rescuers arrived to help a puppy who had been hit by a motorcycle, his owner was absolutely beside himself - and it wasn't until later that they learned the heartbreaking reason why.
Animal Aid Unlimited, a rescue group in India, got word of a tiny puppy whose leg had been crushed by a speeding motorcycle and needed immediate medical attention.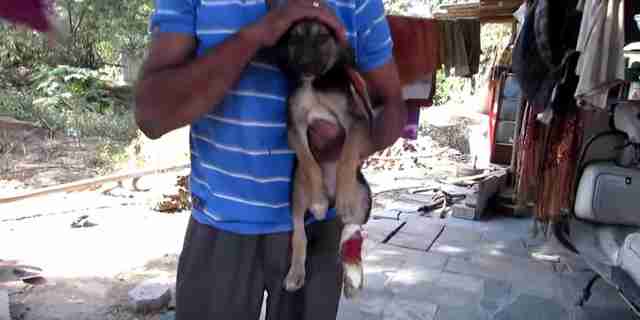 The puppy's dad was holding him when rescuers arrived, crying, desperate for them to save his little friend whose leg was clearly causing him so much pain.
As rescuers took the dog from his family, the man said a heartfelt goodbye ...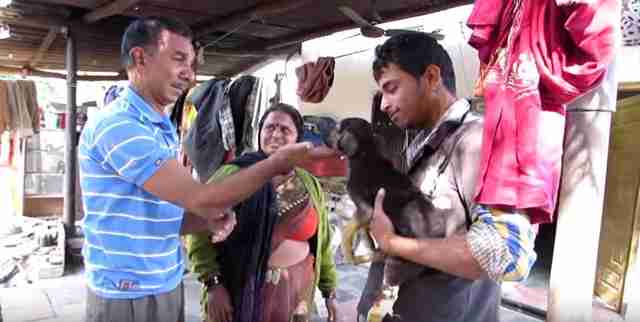 ... and continued to cry as they took him away to try and save his life.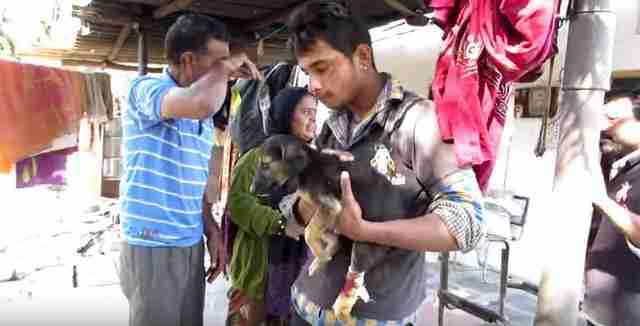 The little puppy's leg was damaged beyond repair, and had to be amputated.
When the puppy finally went home to his family, the man cried again, because his friend was alive ... and because now, they were just alike.
The man revealed to his rescuers that he too had endured a horrible injury and lost his leg, just like his little best friend.
The puppy may have lost a leg, but he got to go home to an owner who understands better than anyone else what that means.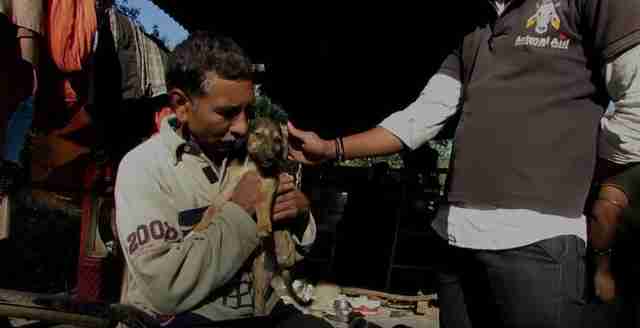 Check out the full incredible video below: