This squirmy little pup obviously hasn't learned about the joys of napping. While his adoptive mom snoozes, all he wants to do is play.
"Wake up! It's playtime!"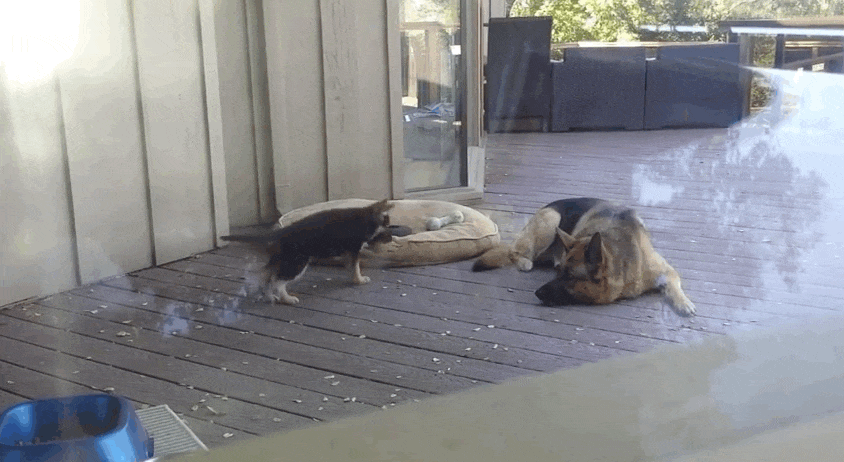 So the older, wiser dog decides to teach this little guy an important lesson.
"This is a bed. It's for napping."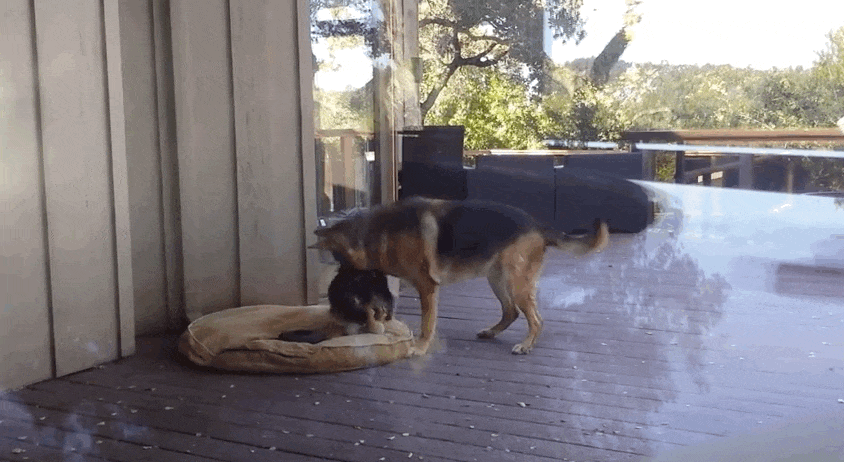 We're guessing it will take a few more tries before he gets the message.
Watch the whole nap tutorial here: