Puppy Gets Dumped At The Shelter — Because Her Mom And Dad Broke Up
Her name is Pippa and she's so loved now.
When a young woman in London bought a tiny puppy for her boyfriend as a gift, she had no idea that the dog would soon end up homeless.
A man came into The Mayhew Animal Home recently, trying to surrender the 3-month-old puppy to the shelter. He and his girlfriend had broken up, and he no longer wanted to keep the puppy.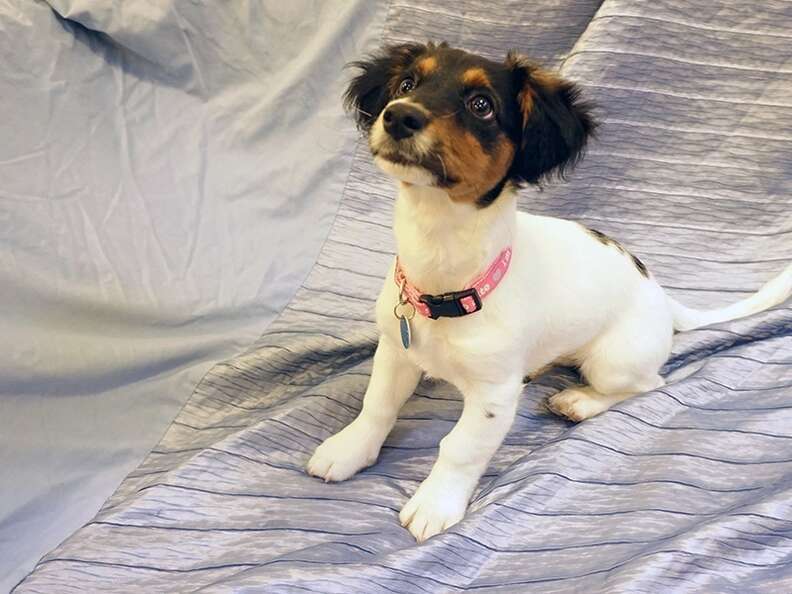 When people at The Mayhew urged him to reconsider, as the shelter was already overwhelmed with a surge of unwanted dogs dropped off after Christmas, he appeared to change his mind.
Instead, however, he went out onto the street and tried to pawn the dog off on strangers walking by.
People at The Mayhew decided to take the puppy in right away, despite limited space and resources. They named her Ella.
"It is completely irresponsible to sell a puppy outside on the streets," The Mayhew's head of animal welfare, Zoe Edwards, told The Dodo in a statement, "but unfortunately we see this kind of situation all too often."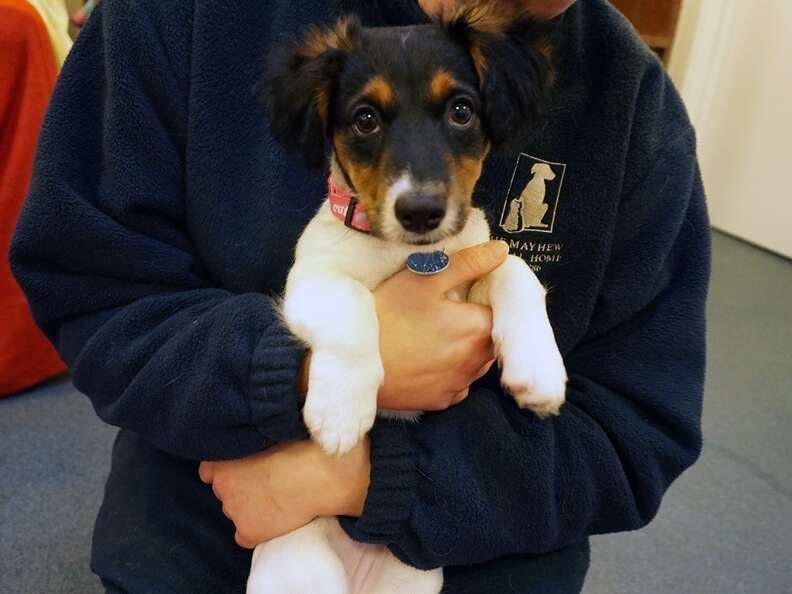 This leaves the shelter looking after people's carelessly abandoned pets - and when serious animal welfare cases need the help of the shelter, there's less and less space.
In 2016, The Mayhew received 26 dogs who lost their homes because of a breakup.
"This is an example of the impact that irresponsible owners have on our rescue center," Edwards added. "When owners dump perfectly healthy dogs and cats on us without seeking help from us first, it means we cannot rescue dogs and cats that are in urgent need."
Luckily, Ella wasn't homeless for long.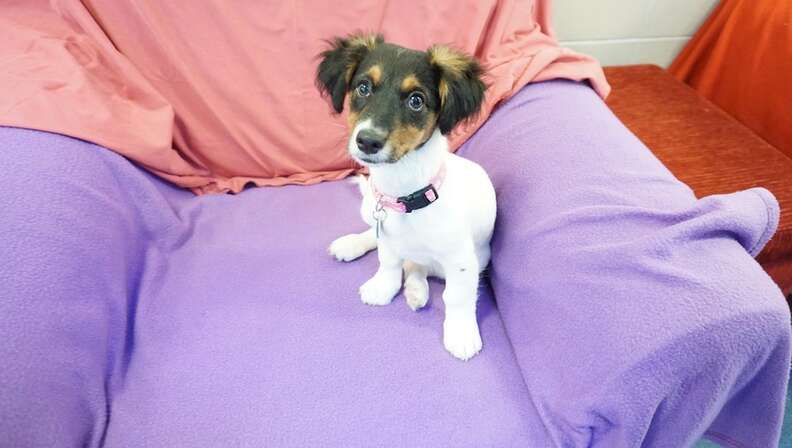 A woman named Trina Harris totally fell in love with her, and renamed her Pippa. "She is a fun, loving, excited and playful puppy. She has settled into her new home very well," Harris said. "She just loves to jump onto your lap for a cuddle and if she is really happy will roll onto her back for you to tickle her tummy."
Edwards suggests, when considering getting a new pet, considering whether you will be able to look after them in the long run - and avoiding breeders who are just in the game to make a buck. "Unfortunately, irresponsible breeders won't be thinking or asking whether the buyer is able to care and provide for the animal for the rest of its life, both financially and physically," Edwards said.
Relationships between people may end - but the love and care for a pet caught in the middle never should.
To help The Mayhew rescue and rehome animals like Pippa, you can make a donation.