Puppy Was Thrown Away Because He Only Has Two Legs
His name is Cupid because his nose is shaped like a little heart.
Cupid has a nose for happy endings.
It might have something to do with its shape.
"His name is so appropriate in so many ways," Joan Znidarec, president of The Dog Rescuers Inc., tells The Dodo. "Not only does he have a heart-shaped nose but he captures everybody's hearts in seconds."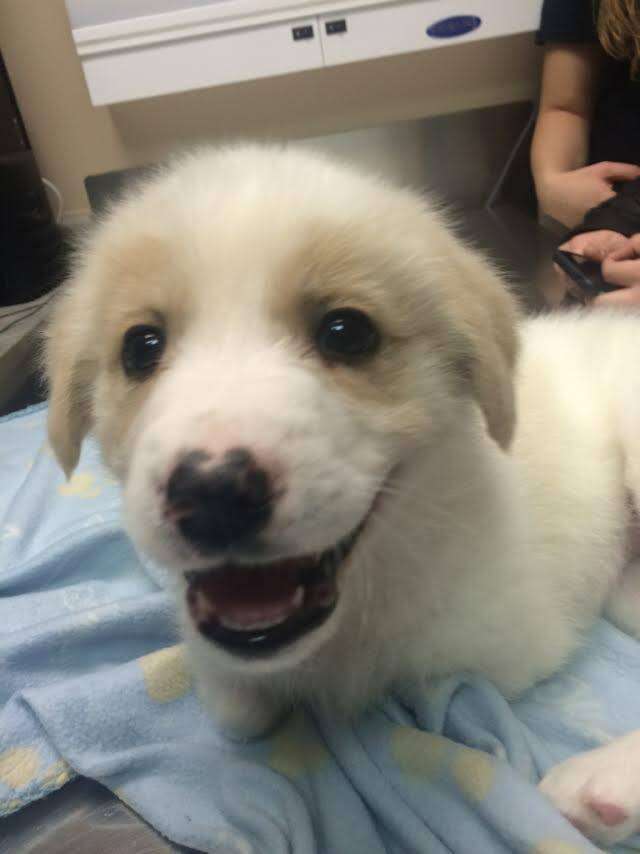 Somehow, the only heart Cupid's arrow missed belonged to his owner. Last week, at only 7 weeks old, Cupid was found in a garbage bin in Toronto, Canada.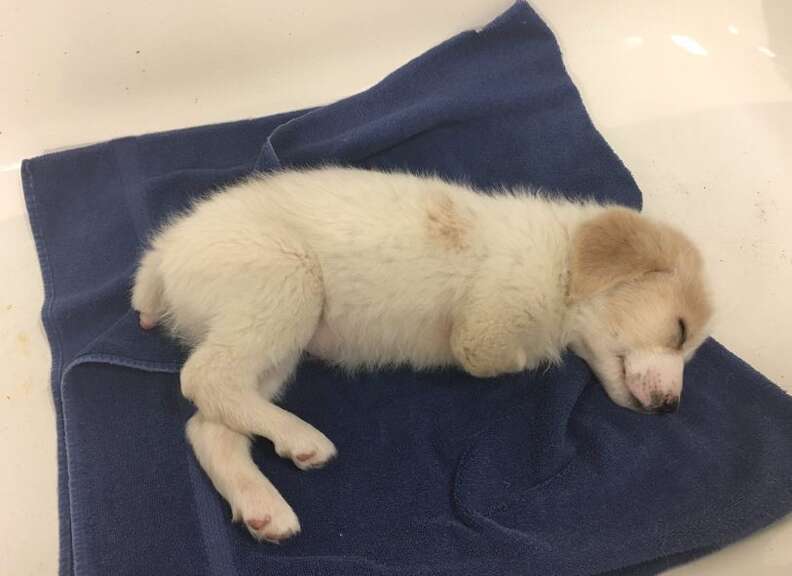 A couple of women passing by somehow heard the tiny puppy, even as he squirmed from inside a tied bag under trash.
He was eventually brought to the Dog Rescuers, where Cupid wasted no time in making his mark.
We may never know the reasons why someone thought Cupid was disposable - the Ontario SPCA is currently investigating - but there may be one obvious one.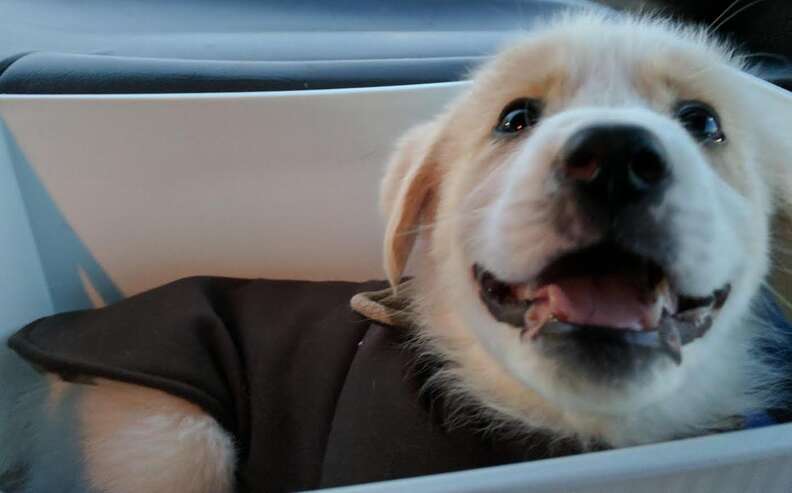 Cupid was born without front legs.
"You have to prop him up when he has to pee or poop. Puppies can be challenging on a good day. I think the combination is probably why but regardless, it is inexcusable," Znidarec says.
Another tragic detail? Cupid's tail was brutally disfigured, as though someone tried to cut it with scissors.
But all of that is behind him now, as he settles into life with his foster family.
"He is absolutely hilarious," Znidarec says. "He is sassy and funny and animated. His foster family has dogs and he is ruling the roost. He is absolutely sweet."
And soon, Cupid will be able to put his past even further behind him - thanks to a new pair of prosthetic legs.
"He is going to be outfitted for his legs next week. We've already done the casting and molds to make them," Znidarec explains. "It's a fabulous Toronto company and all they do is prosthetics for dogs. He gets his legs next Thursday."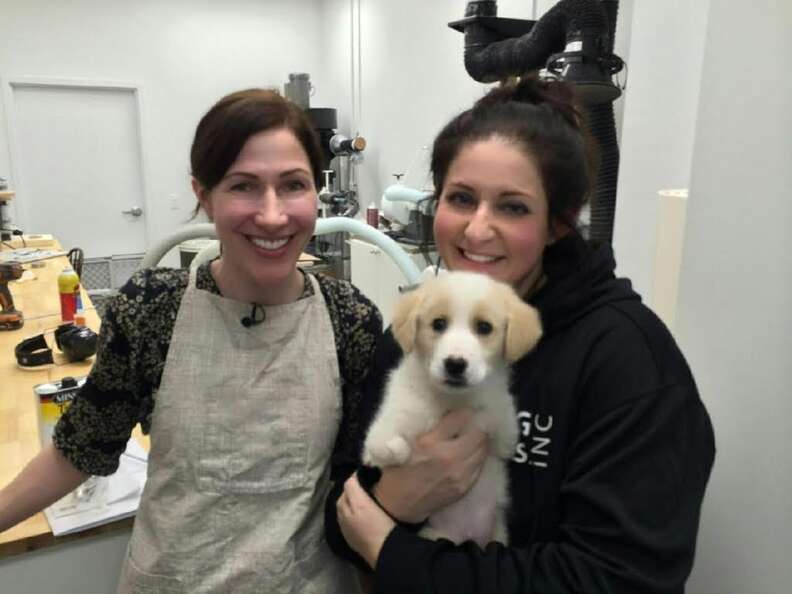 Until then, the people in Cupid's new life are happy to come to him.
"Our biggest issue right now is they won't put him down," Znidarec says. "They carry him everywhere."