Woman Flies Across Country To Adopt A Very Special Dog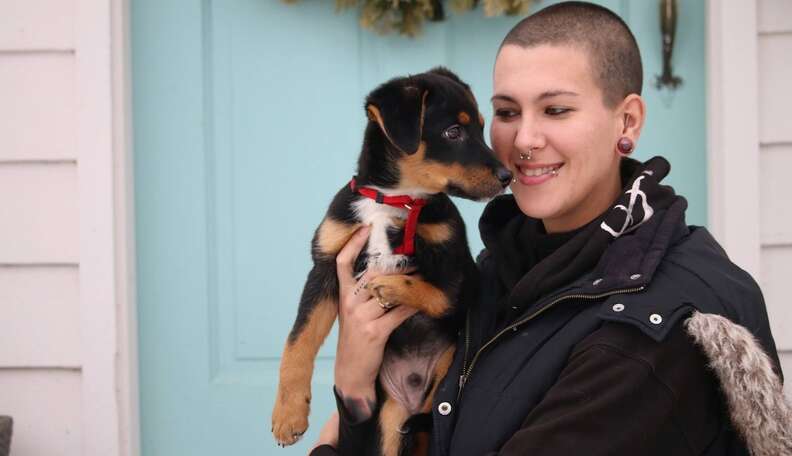 When Dill was rescued, everyone assumed he was just like any other puppy. They soon learned that Dill was just a little different - and very, very special.
Fetch WI Rescue
Dill came to Fetch WI Rescue with his brothers and sisters just after Christmas. The puppies were all healthy and happy, including Dill, which is why volunteers didn't notice his leg at first. One of Dill's front legs is deformed, and he couldn't walk on it even if he tried.
Dill looks and gets around a little differently, but that has never stopped him from doing anything he puts his mind to. Dill is sweet and playful, and if anything, is extra loving because of his differences.
Fetch WI Rescue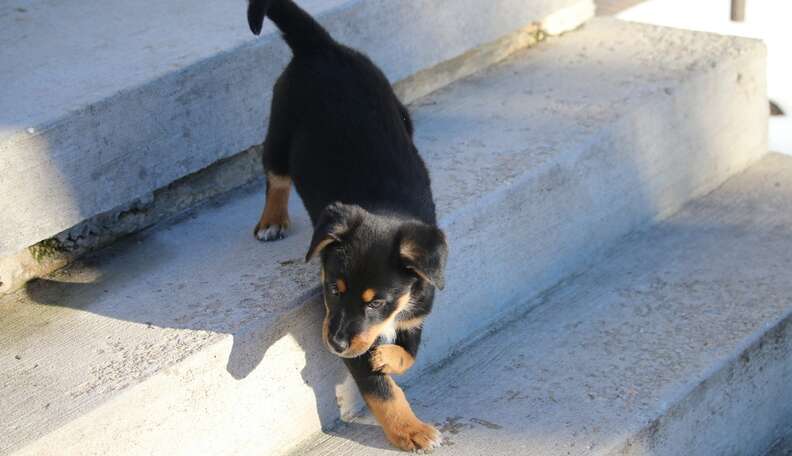 Dill has the potential to be an amazing therapy dog for children with disabilities. He hops around on three legs like it's the easiest thing in the world - and that's exactly the kind of inspiration that kids with special needs could benefit from.
All Dill needed was the perfect person to adopt him - and as it happened, a woman named Jess Street was looking for a dog just like him.
Street heard about Dill after reconnecting with a long time friend who volunteers at Fetch WI. "I have been looking for a potential therapy dog for well over a year, but the right one just had not come around yet," Street told The Dodo. "Literally everything about Dill seemed perfect, except for the fact that he was on the other side of the country from me."
Fetch WI Rescue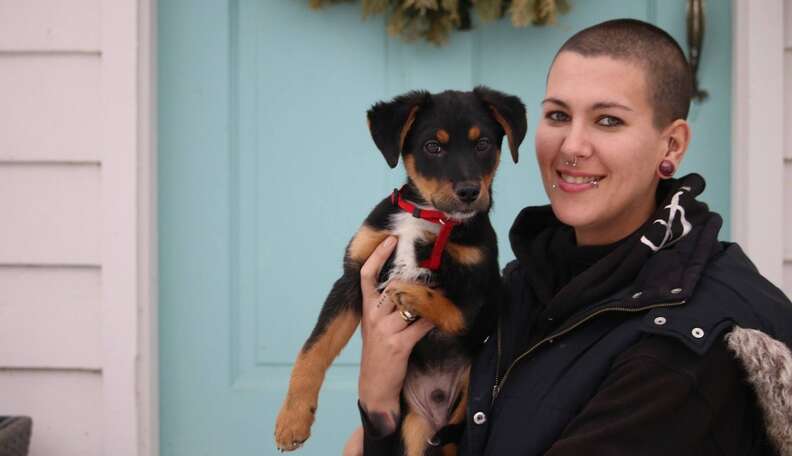 Street desperately wanted to adopt Dill and the distance was the only issue, but suddenly, everything began to fall into place. "From the price of the flight dropping from almost $300 to almost nothing, to being able to stay with family in Madison, to the amazing people that donated money to Fetch WI to help cover his adoption fee. It was 100 percent meant to be," Street said.
Street flew from Florida to Wisconsin to adopt Dill, whom she ended up renaming Doc. Now the adorable puppy has a loving forever home - and also, a chance to help others like him.
Fetch WI Rescue
Street and her 6-year-old daughter, Athena, are starting a nonprofit community organization called "The Kindness Tribe." Their one mission? To change lives. And now, Doc will get to be a part of that, as a therapy dog.
"Having a therapy dog is something that I have wanted for about 14 years. Doc will complement every part of my life and my goals for the future, as well as my daughter's," Street said.
Fetch WI Rescue
The tiny puppy will soon begin his training as a therapy dog and will no doubt end up touching the lives of many. "I can already see how he will have such a great opportunity to change lives ... probably beginning with mine and my daughter's," Street said.