Donkey Who Had Been Left For Dead Finds Comfort In A Tiny Friend
At just a few months old, this baby donkey knows better than most that the world can be a cold and callous place - but now he's learning what it means to be loved. In fact, he's even found it in the unlikeliest of little friends.
Guerreirinho (whose named means "little warrior") was injured earlier this month after being struck by a car on a country road near the Brazilian city of Fortaleza. Instead of stopping to help the fallen donkey, or even calling for someone else to come to his aid, the uncaring person decided to just drive away, leaving him to die there alone.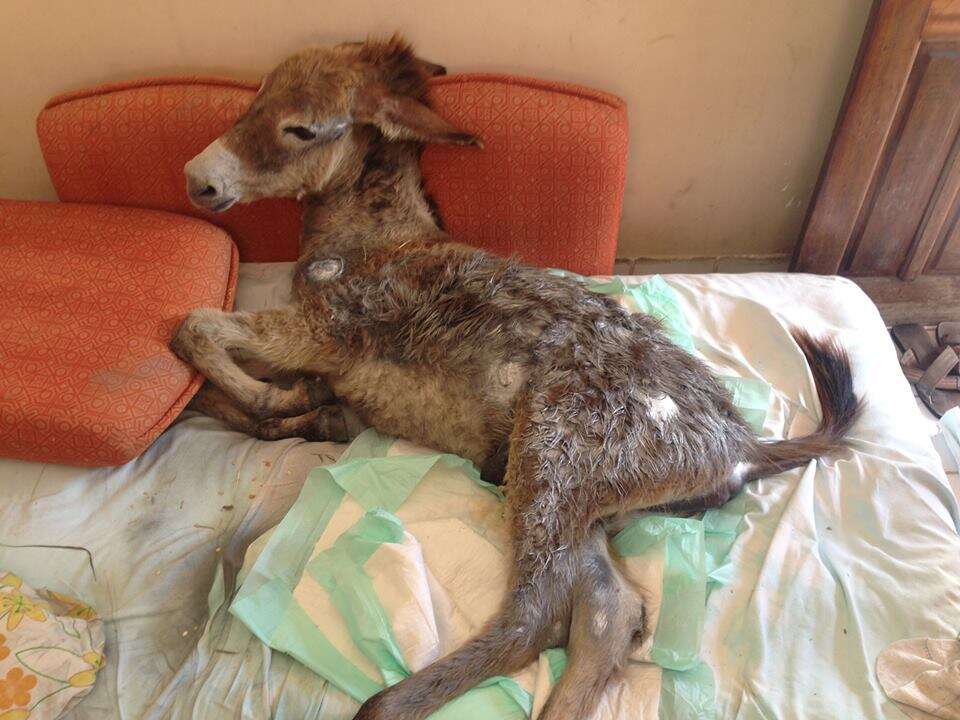 Fortunately, not everyone was so heartless. Soon enough, other people passing by were alerted to Guerreirinho's dire situation. Included among them was Stefanie Rodrigues and Zenith Gurgel, two kind individuals who've made it their mission to help animals in their area. Upon learning that officials would likely euthanize the baby animal, they transported him to Rodrigues's house, a makeshift sanctuary for needy pets.
Once they safely got him off the street, the donkey's rescuers enlisted the help of a local vet to determine the extent of his injuries. Sadly, the hit-and-run had left him with three fractures to his legs, which meant that Guerreirinho would have to stay off his feet until Rodrigues and Gurgel could find the money needed for corrective surgery.
But as the baby donkey came to learn, he'd have company on his road to recovery.
The immobilized donkey soon attracted the attention of another animal under Rodrigues's care - a little white puppy she'd found as a stray.
Perhaps for the first time in his life, Guerreirinho has found a friend, a sweet companion to comfort him through the tough journey that lies ahead.