Little Bonsai is pretty much the definition of a survivor - despite being born with a congenital defect that left him with only half a body, this spunky puppy keeps up a cheerful attitude, and keeps his rescuers laughing at his silly antics.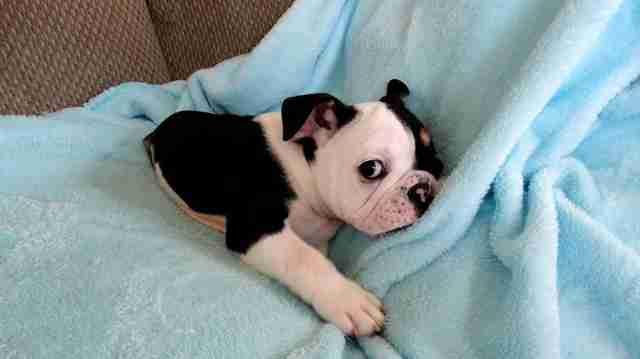 Bonsai was born to an English bulldog breeder in Arkansas, and it was immediately clear that this pup had a hard road ahead of him.
According to his rescuers at Friends of Emma in Fort Worth, Texas, Bonsai has multiple congenital anomalies that left him without half his spine, and with two non-functioning back legs.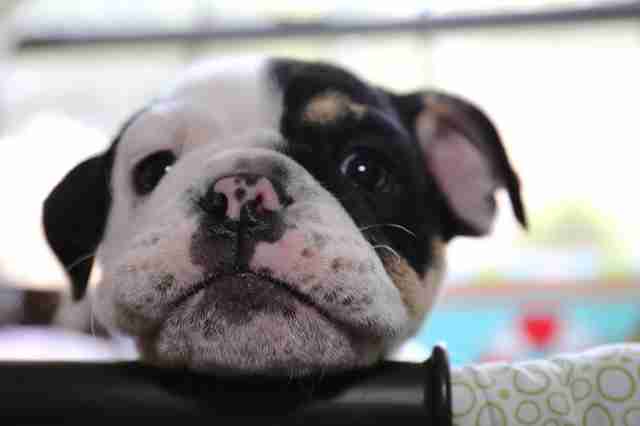 Bonsai also has "Swimmer's Syndrome," which causes his front legs to flatten out underneath him. Friends of Emma took Bonsai in and took over his care.
"Bonsai is a precious boy," the group posted on his Facebook page, "and deserving of every opportunity of health, wellness and a bright future that we are able to offer him."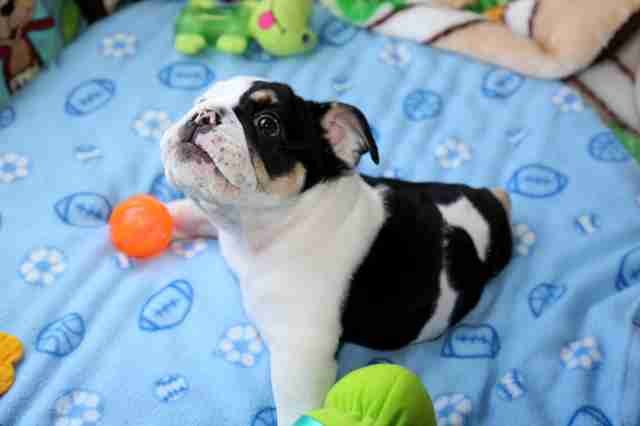 Bonsai has already had surgery to amputate his unusable hind legs, and he's working on overcoming his Swimmer's Syndrome. Through all his challenges, he's kept up his playful puppy attitude, and his story has already gained him fans across the country.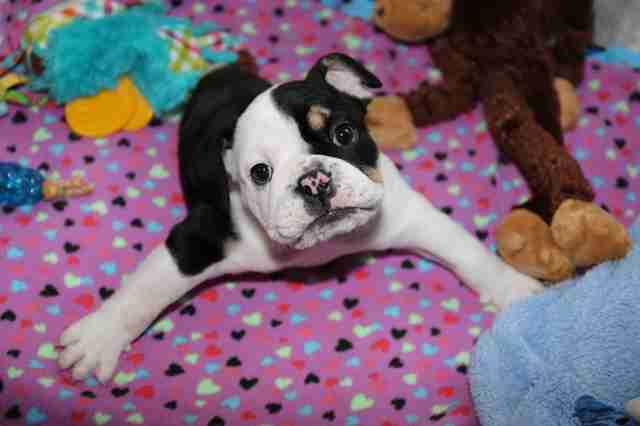 Friends of Emma set up a donation page to help cover the cost of Bonsai's long-term care. His rescuers have been overwhelmed by all the kindness and support that has poured in for him.
"We appreciate the great interest and concern for this little Bulldog, living with these rare congenital anomalies," they posted on his Facebook page. "Bonsai is a strong boy and continues to thrive despite his limitations! We welcome you to join in his journey."
Bonsai's story is even more proof that pets with special needs can bring lots of joy and smiles to their families - and puppies like Bonsai deserve a chance.
Watch a video of Bonsai playing with his toys here: