She almost lost her life because she wasn't "show quality," but thanks to the intervention of a concerned vet, Fiona is getting a second chance.
When the tiny bulldog was born with a cleft palate in Santa Rosa, California, her breeder asked the vet who delivered her to euthanize the newborn pup, local outlet KGO reports.
But instead of putting down an otherwise healthy - and completely adorable - puppy with a fixable imperfection, the concerned vet called the nearby Sonoma Humane Society to come pick her up, and they gladly gave Fiona a second chance.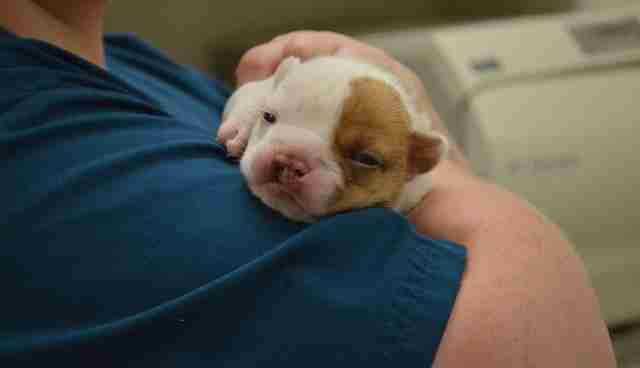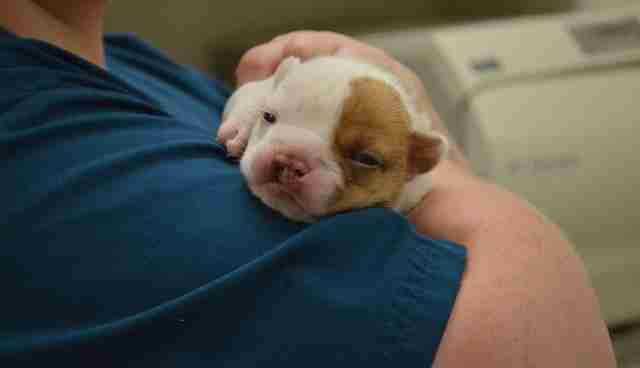 Fiona doesn't know she's different from anyone else; she's a totally playful, roly-poly puppy. Right now she needs a feeding tube to help her eat, but the shelter staff say it doesn't get her down.
"Fiona is a tough little girl and doesn't seem to mind at all!" Sonoma Humane Society posted in an update on Facebook. "Can you tell how plump she's getting?"