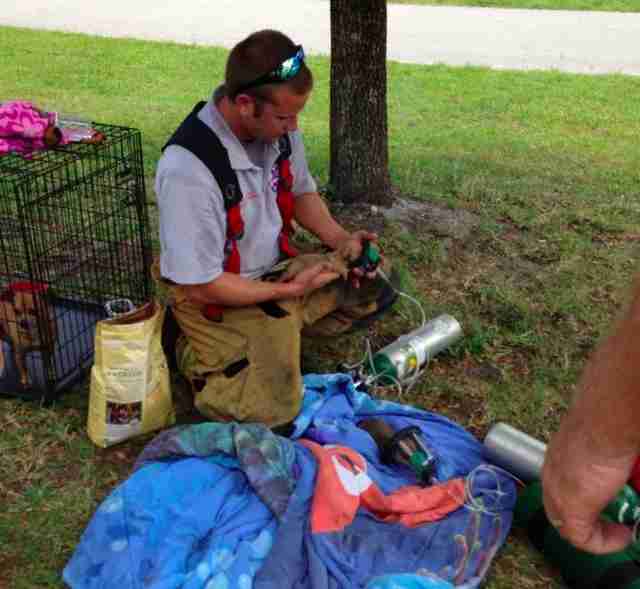 The fire broke out in the garage of a suburban home Tuesday morning. The house quickly filled with smoke, and Flagler County firefighters rushed to the rescue. All six dogs in the home, including two little puppies, were brought to safety along with their human family.
Firefighter David Lawrence knelt on the ground, carefully holding tiny oxygen masks up to the puppies' little snouts.
The pups are safe now, and in the care of a rescue while their family sorts things out. A neighbor who helped rescue the dogs posted an update on Facebook.
"After lots and lots of oxygen, a great group of doctors from Flagler Animal Hospital and some xrays. They are now nursing off momma and will recover with rest. Can not Thank firefighter, David Lawrence from Flagler County Fire Rescue enough. He went above and beyond for the puppies. All 6 dogs were able to stay together and are safe and sound."