Puppies Saved From Dog Meat Farm Travel Thousands Of Miles To New Homes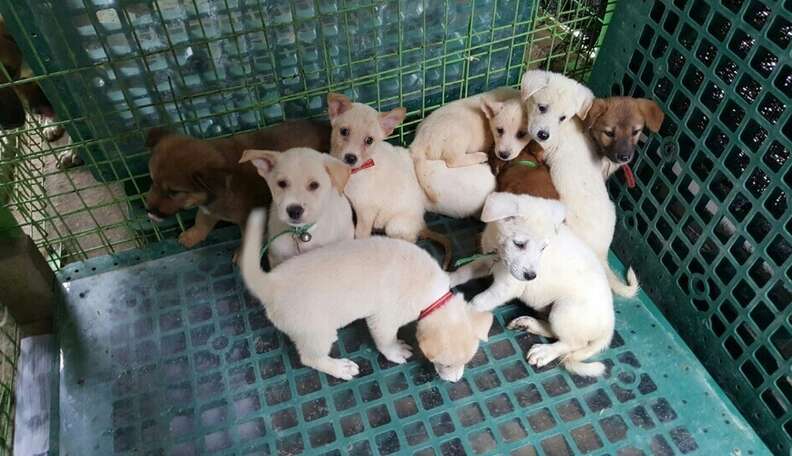 <p><em>Animal Humane Society</em><span></span></p>
<p><em>Animal Humane Society</em><span></span></p>
In South Korea alone, there are around 17,000 dog meat farms. Over 2 million dogs are transported to these farms every year.
Despite these staggering numbers, a very small percentage of the country's citizens actually participate in the practice, and many people there are trying to stop it.
Nami Kim, an animal advocate in South Korea, is a retired teacher who has dedicated her life to rescuing dogs from the dog meat farms. She also helps to shut down the farms altogether and find new jobs for the former dog butchers. Her ultimate goal is to put an end to the vicious cycle.
Among the 300 dogs she rescued recently were 10 tiny puppies, only a few months old, who desperately needed new, loving homes. Wanting to find the best possible homes for the puppies, Kim got in contact with the Animal Humane Society in Minnesota.
"We had never done an international transport before, so it took months of planning to make this all happen," Brie Nodgaard of the Animal Humane Society told The Dodo. "Nami Kim needed a place to rehome these rescued dogs, and we were able to do that!"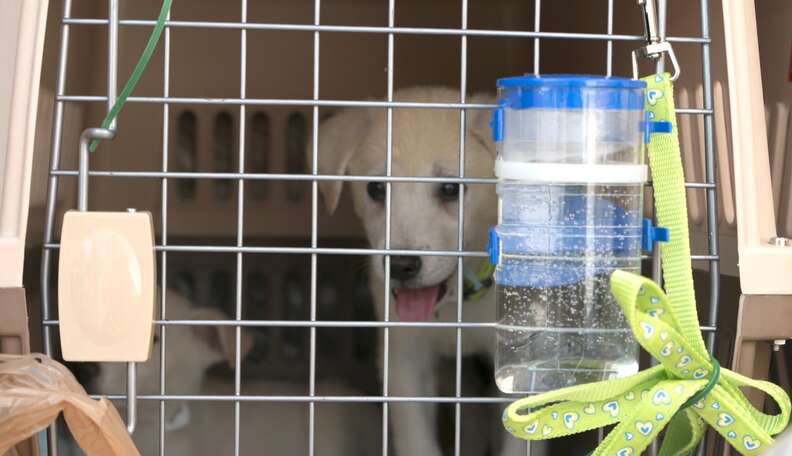 The process of getting the puppies from South Korea to the U.S. was not a quick one. After they were cleared medically to travel, funds were raised to fly the puppies to Chicago, the closest direct flight to Minnesota. Once they landed, a few volunteers drove the puppies to a different airport, where they were put onto a tiny plane belonging to Pilots N Paws, a flight service for rescue animals.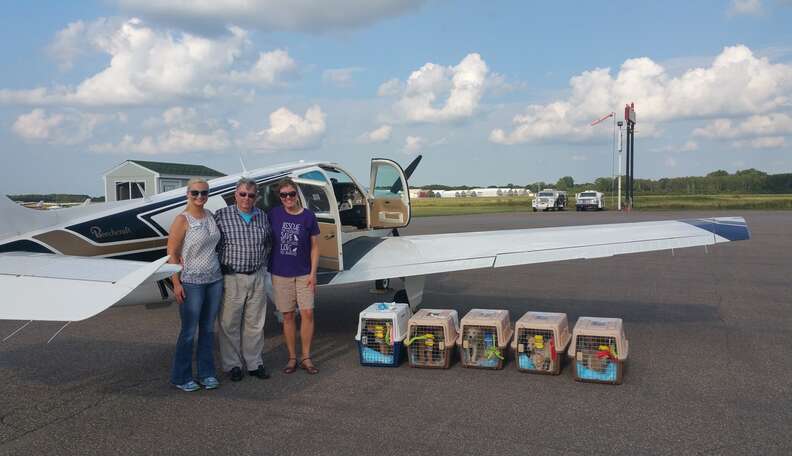 Volunteers from the Animal Humane Society watched the plane land, and then drove the puppies back to the shelter for food, baths and some much-needed rest.
"I could see it in their eyes that they knew they were safe," Nodgaard said.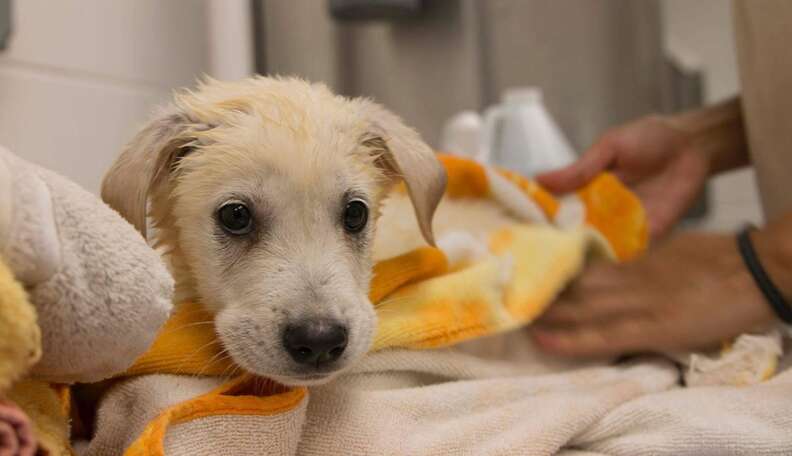 The puppies were exhausted, but overall happy and excited to meet so many new people. The 10 puppies included five girls and five boys: Tora, Bliss, Honey, Rosie, Tannie, Tommy, Charlie, Mark, Tucson and Leo. They arrived at the shelter on Wednesday, and on Saturday they were finally ready to be put up for adoption.
"Doors opened at 10 a.m.," Nodgaard said. "One woman waited in line by 6:30 a.m. to make sure she could give one of these rescued puppies the best life that she could. By 11 a.m. every single puppy was spoken for."
After almost losing their lives and then traveling miles and miles just to be safe, the puppies finally all have homes.
"Just knowing their story and what their life was destined for is now forever changed," Nodgaard said. "Nami Kim is truly a remarkable woman, and is my hero! Words can't express how overjoyed, proud and happy I am to be a part of making this happen - I too am forever changed!"