When authorities arrived at a property in Ellis County, Texas, earlier this month, it must have seemed like a menagerie of misery: 15 puppies, six dogs and three pigeons all in varying states of suffering.
"The best way to describe the situation is neglect," Maura Davies of the SPCA of Texas tells The Dodo.
The puppies were living in especially dire conditions. They were crammed into a tiny enclosed area with only some scattered dry food and a bucket of filthy water.
The animals were not only malnourished, but also had fleas.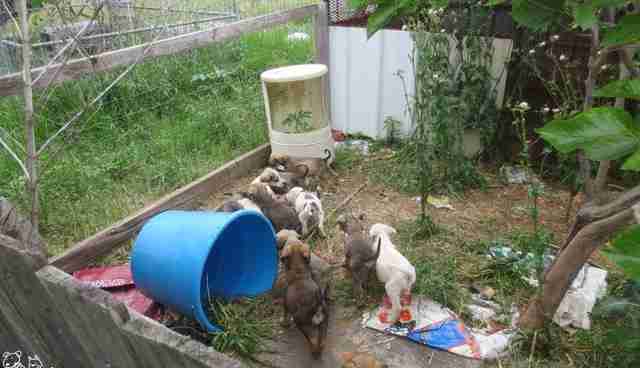 Then the SPCA's Animal Cruelty Investigations Unit went into action.
The puppies were lifted gently, one by one, from their cruel confinement.
The pigeons, found with neither food nor clean water, were removed from their makeshift birdcage.
The older dogs, who roamed the dilapidated property, were rounded up.
And shortly afterward, at the group's facilities, another kind of scene emerged.
One of hope.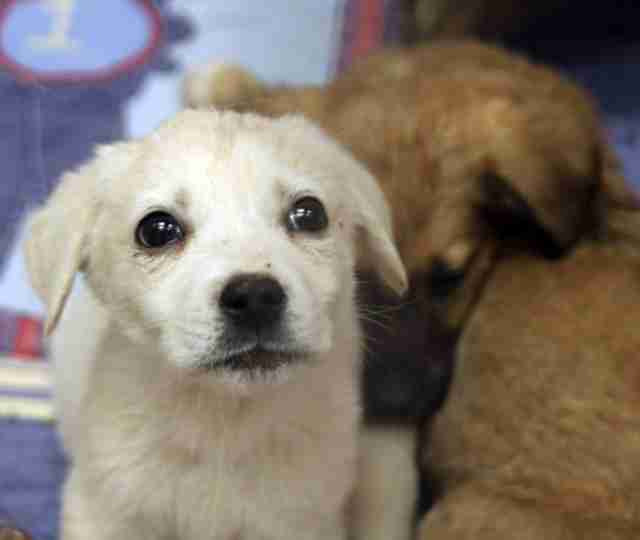 Every animal, the organization notes, is on the road to a full recovery, thanks to veterinary intervention and heaps of "world-class TLC."
And those puppies?
All the fresh water in the world.