Pug In A Tub Proves Nothing Is Better Than Doggy Bath Time
At 9-and-a-half years old, Barry the pug is no fool - he knows that bath time totally rocks, and he's not about to take one second of it for granted.
He luxuriates in the spray of water like a pro.
Lathering up is basically just soapy petting-time.
The fuzzy little pug makes sure his human washes every single soap spot.
Okay, maybe just a few more minutes with the relaxing showerhead.
Now it's time to get all scrubby and dry! Barry tries to sneak a peek at his new clean self in the mirror.
Ah! So fresh 'n so clean! Now it's time to go finish drying off in the sun!
Barry's owner, David Stanton, is a carpenter and photographer in Sydney, Australia. David occasionally posts cute pictures of Barry on his photography page. Judging from the many pics of Barry snoozing, this pug loves nap time just as much as bath time!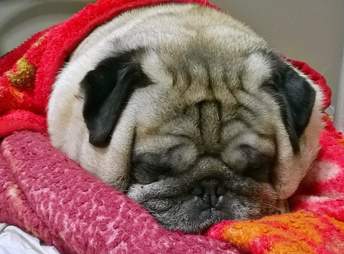 David writes that owning a dog is a commitment, but is totally worth it. "They don't care about anything other than being with you and being your best friend." David even has an especially adorable photo of Barry as a tiny newborn.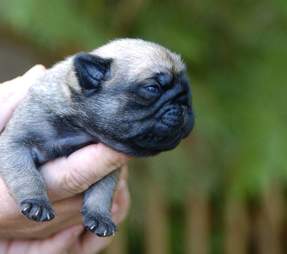 Watch Barry's full bath time below!