Protests Over SeaWorld Float Heat Up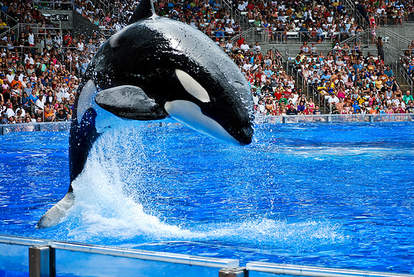 Protesters have been gaining lots of attention lately for criticizing a SeaWorld float that is set to appear in the annual Macy's Thanksgiving Day Parade in New York City. The float has been the target of a petition with over 80,000 signatures against it, thanks in large part to the recent film Blackfish that exposed disturbing conditions for orca whales in captivity, Public News Service reports.
Samantha Berg, a former SeaWorld trainer who appeared in Blackfish, said that the float, which depicts a whale in the wild, is a "Disney-fied version of reality."
"It's embarrassing that they would ask the American public to swallow that version of reality, given the information that's out there," she told Public News Service. She and other activists from the animal rights group PETA plan to protest outside of the building where the floats are being assembled today in New Jersey.